Urdu is a gorgeous language, but it's one of the most uncommon to learn, too. As someone once said, "A different language is a different vision of life." So, if you want to expand your vision, learning a new language will be worth it. And if that new language is Urdu, ah! How beautiful your vision is going to be!
So, are you ready to sport a brand-new vision by learning Urdu? You can always take the help of an Urdu learning app to do so. Maybe the Ling app? Stay with us till the end of this article, as we walk you through seven options, to see which is the best app to learn Urdu.
What Are The Best Urdu Learning Apps?
Our Picks for Apps to Learn Urdu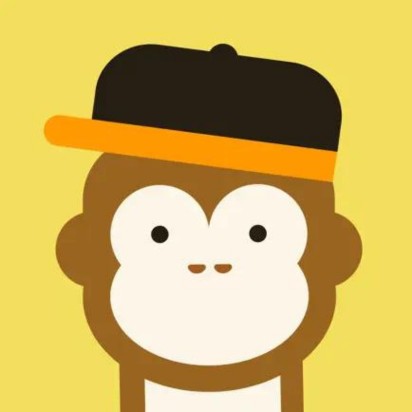 Natural conversations recorded by native speakers
Comprehensive source of rich vocabulary
Enhance your speaking skills and understand grammar
Record and compare your conversations
Color-coded lessons and notes to comprehend vocabularyand grammar
Culture-based lesson material 
Learn Urdu real-life phrases 
Chatbot to practice conversations
Augmented reality learning path for kids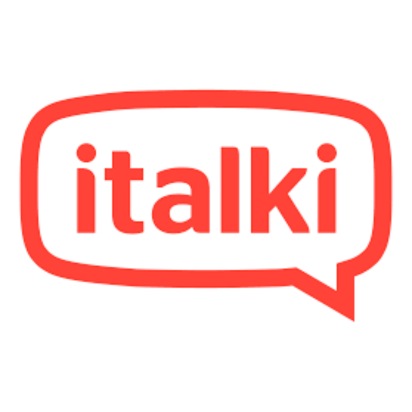 Personalized lessons 
Flexible schedules
Affordable prices for all budgets
Hands-free feature
Integrate with speaking devices like Amazon Echo
30-min lessons with useful real-life vocabulary
Personalized guidance from a native speaker teacher
Flashcards, diagrams, and quizzes to practice
Downloadable grammar notes
Enhance your listening skills
 Smart flashcards to review vocabulary
Search bar to look for specific conversation topics
1. Ling: Best App For An Overall Learning Experience
The top on the list of the most amazing language-learning applications is the Ling app. It offers you numerous benefits worth considering while looking for a successful language-learning experience.
It has a lot of gamified interactive activities that enable you to enjoy your learning experience thoroughly. The app is quite useful to help you resolve your reading and writing difficulties. You can also read and write the Urdu alphabet and develop basic vocabulary easily.
Stand Out Features
If you opt for the Ling app, you will be glad to listen to all those natural and free-flowing conversations recorded by native Urdu speakers.
The Ling app provides a comprehensive source of rich vocabulary, with many useful Urdu words and essential phrases. You can select any conversation subject from a range of multiple topics available.
The best part is that the Ling app is suitable for all learners. Whether you are a beginner or have average knowledge, it keeps you covered by providing you with various fluency levels.
You can enhance your speaking skills and understanding of grammar and essential vocabulary with the amazing chatbot, mini-games, and quizzes. Isn't it incredible?
You don't have to worry; whether you are tech-savvy or new to using smartphones and gadgets, its user-friendly features allow you to navigate the app effortlessly.
Pricing
Monthly:$14.99
6 Months:$39.99
Yearly:$79.99 (7-day free trial available)
Lifetime: $149.99
2. Mango Languages: Best App For Cultural Immersion
If you are looking to learn Urdu with context-based learning, Mango Languages can do the job for you. This platform strives to help its users explore the language further by adding culture-based lesson material for every unit. The app offers a customizable learning program to learners, where activities and lesson delivery change after assessing the learner's progress and unique learning behaviors.
Stand Out Features
The app can easily record your conversations and compare them with the speech of native speakers.
It also gives you access to color-coded lessons and notes, enabling you to comprehend basic words and phrases and their grammar structure at your own pace while you easily shuffle between the notes.
Pricing
Monthly subscription (single Language): $7.99/ month
'All Languages' subscription: $17.99/ month
3. Mondly: Best App For Learning Phrases
The next app on the list is Mondly. It allows you to access fluency levels for beginners and experts. It gives you access to more than a thousand language combinations. You can select any subject to prepare for the most common situations and can explore 41 real conversations. Not only this, the practice of daily lessons will help you improve your knowledge of the Urdu language quickly and easily.
Stand Out Features
The app has been awarded the best app for learning phrases, which reflects the rich quality of the language content available.
Mondly's AI chatbot allows you to practice Urdu conversations for a real-life feel, which not only improves your language skills but also boosts your confidence.
The app released the world's first-ever augmented reality learning path available for both kids and adults.
Pricing
Monthly subscription: $9.99 (one language)
Yearly subscription:$47.99 (one language)
Lifetime subscription: $89.99 (access to all 41 languages)
4. Italki: Best App For Tutored Lessons
Italki is a platform that brings together native and non-native Urdu language teachers and tutors from all around the world. One of the biggest perks of this platform is that it suits every person's availability and budget, meaning that you can find personalized Urdu lessons from $4.68 and upwards.
Stand Out Features
Personalized lessons tailored to learners' needs
Flexible schedules to suit the learner's availability
Affordable prices for all budgets
Pricing
Starting price: $4.68
Prices vary according to each tutor
5. Pimsleur: Best App For Podcast Style Learning
If you are a beginner who wants to learn Urdu at a slow and gradual pace, then Pimsleur is the way to go! The platform is also a perfect fit for people who learn best via audio lessons or through podcast-style learning. Its level 1 contains daily audio lessons you can apply to everyday conversations. You can learn essential Urdu vocabulary words and phrases from this language learning application easily.
Stand Out Features
One of the best features of Pimsleur is the driving mode or hands-free feature. You can use it while you're going to work or school.
After listening to the 30-minute lesson, you'll be able to start using vocabulary in phrases. Most of the categories are based on routine situations like "Meet + Greet," "Survival Skills," "Speak + Understand," "Polite Phrases," and "General Phrases."
Integration with speaking devices like Amazon Echo allows you freedom of movement, giving you much more flexibility to work on your Urdu lessons.
Pricing
Monthly subscription: $ 14.95/ month
Monthly Premium subscription: $19.95/month
Level 1(course):$150.00
6. UrduPod101: Best App For Audio and Video Lessons
UrduPod101 is a really good option for audio and visual learners. It offers a wide range of lessons, including audio and video content, interactive exercises, grammar notes, and so much more. The Premium Plus plan offers 1-on-1 lessons with a personal Urdu teacher who will provide individual feedback, corrections, and answers to any questions via private messenger.
Stand Out Features
Personalized guidance from a teacher who will provide tailored advice and support to help the student reach their goals.
Practical study tools, like flashcards, diagrams, and quizzes, can reinforce the material and help the student remember essential concepts.
Downloadable grammar notes that help learners to remember specific grammar rules.
Pricing
Free with basic and limited features.

Basic monthly plan: $1.96

Premium monthly plan: $4.90

Premium plus monthly plan: $11.21
7. Simply Learn Urdu: Best App For Travelers
Looking for an app that makes your life easier by providing you with 1000 phrases in 30 plus categories? Then Simply Learn is your second-best bet. With this app, you get a hang of the most amazing language-learning application for building your own phrasebook.
Stand Out Features
It offers you high-quality sound that allows you to enhance your listening skills by exploring Urdu accents and pronunciations of various words and phrases.
Are you someone who forgets things after learning? No worries, its excellent feature of smart flashcards offers you the benefit of reviewing your vocabulary easily.
No matter what conversation topic you look for, you can easily use the search bar, and the whole phrase appears in a flash. Isn't it interesting?
Pricing
The Simply Learn Urdu app is absolutely free to use. You may opt for in-app purchases to go ad-free, which might cost you approximately $3.00
Why Learn Urdu?
Now, you must be wondering: why learn the Urdu language in the first place? In one word – because it's beautiful. It sounds gorgeous on your tongue. And Urdu poetry is one of the best pieces of art existing on this planet.
Urdu is a rich language, a blend of many others. Spoken Urdu has many words from Arabic, Persian, Turkish, Hindi, and Sanskrit. This is why it has a rich cultural value, reflecting many historical traditions, values, and norms. By learning the Urdu language, you not only gain the skill to communicate with a new demographic but also gain access to rich literature, poetry, and philosophy.
Urdu is the official language of Pakistan and is widely spoken in India, Dubai, and many other countries. An Indo-Aryan language, Urdu is the native language of 70 million South Asians, and 100 million people love to speak it as their second language. Its Perso-Arabic script is written from left to right and is known as "Nastaliq."
The Urdu language is spoken in large parts of Pakistan and India, and the diaspora of these two countries settled in other places. By learning Urdu, you get a chance to connect with many people around the world. Also, many places like Dubai and Turkey prefer to hire native Urdu speakers, which shows how Urdu could be one of the ways to access better employment opportunities.
On the other hand, Urdu vocabulary gives you access to understanding Hindi speakers as well. Why? Because at the lower register, both Hindi and Urdu are practically the same language. Along with enjoying Urdu literature and movies, you also get to enjoy Hindi literature and cinema, which is huge!
Sounds exciting? Start trying an Urdu learning app to embark on your learning journey today!
Why Ling Is Your Perfect Language Learning Companion
Learning a new language is extremely beneficial, as you get access to many unique opportunities to have new relationships, a broader life vision, and a bright and intelligent brain. And now that you have gone through the above list, which app is your favorite?
Our favorite in this list is, of course, the Ling app, with its gamified approach and all-round learning opportunities. You can learn to read, write, and speak the basics of Urdu by using Ling's games, quizzes, exercises, and live chatbot!
Whether it's just Urdu or any other global language, you can always trust Ling to drive you home. So, what are you waiting for? Customize your learning on the go by downloading the Ling app on the Play Store or App Store now!