If you are a language enthusiast like me, chances are that you're always on the lookout for affordable and user-friendly language learning apps to realize your dreams of becoming a polyglot at your own ease. And with so many players in the field vying for your attention, it can quickly become a chaotic task to separate the wheat from the chaff. So, dear fellas, here is the ultimate round-up review of the best language apps to become fluent at home, that too without emptying your pockets!
Whether you want to learn some of the most globally popular languages like French or Spanish, or your heart beats for lesser-popular gems like Khmer or Lithuanian, you would need a thorough language guide, like the Ling app, to get started. Traditional language educational institutions are quite expensive, and the student dropout rate is too high.
Our Top Picks for Language Apps to Become Fluent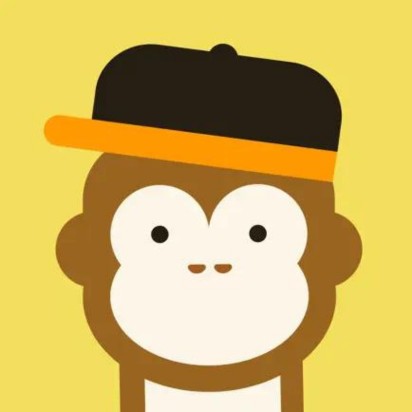 Chatbot exercises and g

amified quizzes
Audio recorded by native speakers
Grammar and speaking focused exercises
Gamified experience
Interactive exercises
Free access to all lessons
Cultural insights
Practice speaking skills
Relevant, day-to-day phrases
Best Language Apps To Become Fluent
A better, easier, and pocket-friendlier option is to opt for a language-learning app to get you started. So, here is a list of the best language-learning apps, based on various practical parameters.
1. Ling: Best For Learning South East Asian Languages
Ling is a comprehensive language learning app that offers an engaging and interactive platform for mastering new languages, with a special focus on South East Asian ones like Khmer and Lao. Learners can access fun and practical lessons, vocabulary exercises, and cultural insights. The app's standout feature is its intelligent chatbot, which enables users to practice real-life conversations with artificial intelligence. Ling's gamified approach, personalized learning paths, and speech recognition software make language acquisition enjoyable and efficient.
Devices: Android, iOS, Web
Languages Offered
This is the only app that offers quaint gems like Khmer, Burmese, Tagalog, Nepali, Malayalam, Kannada, and Marathi, making a total of 60 global languages offered.
Stand Out Features
Ling tailors learning paths based on individual goals, proficiency levels, and preferences.
Ling's advanced speech recognition technology allows learners to practice pronunciation and receive instant feedback.
Users are able to practice conversational phrases with the help of AI chatbot in order to them refine their speaking skills and achieve better language fluency.
Price
Monthly: $14.99
Six Months: $39.99
Yearly: $79.99 (7-day free trial)
Lifetime: $149.99
2. Duolingo: Best Free App For A Beginner
Everyone's favorite owl on the prowl has certainly revolutionized the language learning app-o-sphere by offering language lessons in multiple languages – even the made-up ones like High Valyrian and Klingon – for absolutely free! It is easily one of the best language-learning apps for a beginner who has absolutely zero idea about the target language. The learner is taken on a pre-decided learning pathway with lessons on vocabulary and sentence making along with grammar lessons. Native speaker audio and speech recognition features help in learning proper pronunciations of foreign language words.
Devices: iOS, Android, Windows Phone
Languages Offered
Duolingo offers lessons in 39 languages, including rare ones like Welsh, Scottish Gaelic, Hungarian, Esperanto, Zulu, Navajo, and Yiddish.
Stand Out Features
Interactive exercises and stories in a gamified manner.
Rewards for completing lessons and streaks to ensure regular and diligent participation keep the learner motivated.
This fun app offers all the lessons and all the course features in every offered language absolutely free of cost!
Price
The free version gives access to all the lessons.
Super Duolingo's subscription costs $12.99 per month.
3. Babbel: Best For Total Language Immersion
Babbel has been around for quite some time, chalking up 10 million paid subscriptions till now! It was the first app I downloaded in order to learn Spanish and boy, was I delighted with its real-life dialogue immersion feature! The lessons are quite practical, revolving around day-to-day situations, like ordering food in a restaurant or buying a subway ticket, or even inquiring about the bus schedule. This makes it the best language-learning app for a traveler looking to navigate their way on their Europe trip.
Devices: iOS and Android
Languages Offered
One can learn 14 languages on Babbel – Spanish, French, Italian, German, Dutch, Portuguese, Russian, Turkish, Polish, Danish, Swedish, Indonesian, Norwegian, and English.
Stand Out Features
Speaking practice with professional teachers in online sessions gives you a solid foundation to base your speaking skills on and a great opportunity to practice your pronunciation skills.
Dedicated podcasts for cultural insights offer opportunities to learn idiomatic expressions in the target language, which adds depth to the learning process.
Advanced innovative technique helps the users retain new vocabulary easily.
Price
$8.45 per month for six months.
$6.95 per month for 12 months.
$299.99 for lifetime.
4. Busuu: Best For Customized Learning
The best part about this language learning app is that Busuu's adaptive technology tailors lessons based on individual progress. In other words, the platform identifies the strengths and weaknesses of individual learners to deliver personalized challenges, ensuring efficient and effective learning for every user. Moreover, the interactive lessons engage language learners with multimedia content, such as video and audio recordings, and images, which makes the learning process more dynamic and enjoyable.
Devices: iOS and Android
Languages Offered
The app offers lessons in 14 languages – English, Spanish, French, German, Dutch, Italian, Portuguese (Brazilian), Polish, Russian, Turkish, Japanese, Chinese, Arabic, and Korean.
Stand Out Features
Connecting with native speakers through the app's community interaction feature enables authentic language practice and cultural exchange, which helps to boost language proficiency.
Interactive multimedia content keeps the learners engaged and motivated.
Regularly updated content, video flashcards with real people, and helpful cultural insights.
Price
$13.95per month for a one-month subscription.
$8.45 per month for a six-month subscription.
$4.87 per month for a 12-month subscription.
5. Mondly: Best For Learning Through Real-Life Situations
Mondly takes language learning to a whole new level with its augmented reality lessons, where users can interact with virtual objects and characters, making the learning experience incredibly immersive and engaging. Like many other gamified apps, this app customizes the language learning process with fun quizzes, challenges, and rewards. This is a great app to use if you wish to go beyond the basic vocabulary in your target language. The app caters not only to English speakers but also to people who have either French, Spanish, German, Italian, or Russian as their native language.
Languages Offered
It offers language courses in 41 languages, including Turkish, Arabic, Persian, Hebrew, Catalan, Latin, Finnish, Latvian, Lithuanian, Afrikaans, Bulgarian, Czech, Slovak, Bengali, and Tagalog.
Stand Out Features
Users can practice conversing in real-life situations with a chatbot powered by advanced voice recognition technology.
They can identify and practice commonly used phrases instead of just words.
Helps in improving pronunciation and communication skills through speech recognition exercises.
With the app's offline learning mode, users can download lessons and practice materials in advance, making it convenient for learning on the go without relying on an internet connection.
Price
$9.99 per month
$47.99 per year
6. Memrise: Best For Vocabulary Learning
The best thing about Memrise, in my opinion, is the short interactive videos featuring native speakers in real-life scenarios. This allows the learners a chance to practice comprehension and cultural understanding while also getting exposure to various accents in which their target language is spoken. Their inclusion of different accents is one feature that makes it stand out from apps like Duolingo. The app claims to feature 30,000 native speaker videos to its paid users. Moreover, its free version allows a sneak peek into almost all the features of the learning process.
Devices: iOS and Android
Languages Offered
Memrise offers learning courses in 23 languages: Danish, Polish, Swedish, Yoruba, Icelandic, Mongolian, Slovenian, and Bahasa Indonesia, among others.
Stand Out Features
Memrise stands out with its innovative memory techniques, such as spaced repetition and mnemonic devices, which help learners retain vocabulary and concepts more effectively.
The app's bot feature, called MemBot, allows you to have a situational conversation with it, as it provides instant feedback and explanations on grammar usage. This helps users grasp language rules with ease.
The conversational phrases that are sourced form day-to-day situations help learners use colloquial language.
Price
$14.99 per month for a month.
$7.50 per month for 12 months.
$199.99 for lifetime.
7. FunEasyLearn: Best For Writing Practice
I am a fan of FunEasyLearn language app because of its all-encompassing immersive learning process. It was the first app to teach me how to write the Korean alphabet using the tracing method on my screen – something that really used to bother me while I tried my hand at learning Korean on other apps. Similarly, one can learn to write the alphabet of a new language that doesn't have a Latin script quite easily using this language app.
Devices: Android and Apple iOS
Languages Offered
The app offers lessons in 34 languages like German, Spanish, Arabic, Bulgarian, Catalan, Chinese (Simplified), Chinese (Traditional), Croatian, Czech, Danish, Dutch, Finnish, French, Greek, Hebrew, Hindi, Hungarian, Indonesian, Norwegian (Bokmål), Polish, Romanian, Russian, Slovak, Thai, Turkish, and Ukrainian.
Stand Out Features
A huge 6000-word bank and a 5000-phrase bank enable you to learn vocabulary through flashcards and decks in a structured manner.
Another standout feature is its speech recognition technology, which allows learners to practice pronunciation and improve it by comparing their speech to that of native speakers.
The app provides an absolutely incredible gaming experience with reward points and streaks, to keep the learner motivated.
Price
$2.49 per month for six months.
$1.79 per month for 12 months.
$49.99 for lifetime.
8. Rosetta Stone: Best For An Immersive Experience
Rosetta Stone's unique approach involves complete immersion in the target language, using visuals, audio, and context to teach without translation, replicating the way we learn our native language. Rosetta Stone offers personalized learning paths based on learners' goals, language proficiency, and interests, ensuring a tailored and efficient language learning experience.
Devices: Android, iOS and iPad.
Languages Offered
The platform offers language lessons in 25 languages, for instance, Spanish (Latin America), Spanish (Spain), French, Arabic, Chinese (Mandarin), Dutch, Farsi (Persian), Greek, Hebrew, Hindi, Irish, Tagalog (Filipino), and Vietnamese.
Stand Out Features
Some subscription plans provide access to the Rosetta Stone live tutoring sessions with native speakers, giving learners an opportunity to practice conversational skills and receive real-time guidance.
The app's advanced speech recognition technology allows learners to practice pronunciation and receive instant feedback.
The audio lessons also help learners refine their speaking skills with precision.
Price
$11.99 per month for a three-month subscription.
$7.99 per month for a 12-month subscription.
$179 for a lifetime subscription.
9. Pimsleur App: Best For Learning Through Retention
Pimsleur language learning platform offers an innovative and effective method that focuses on mastering conversational skills. Through audio-based lessons, learners immerse themselves in their chosen language, fostering natural language acquisition without rote memorization. The platform caters to learners of all levels, making it suitable for beginners and those aiming to enhance fluency. Pimsleur's well-established approach builds practical communication skills and confidence.
Devices: iOS, Android, Windows and Mac desktop
Languages Offered
The app offers courses in lesser popular languages like Albanian, Arabic (Eastern), Arabic (Egyptian), Armenian, Czech, Dari Persian, Farsi Persian, Ojibwe, Haitian Creole, Punjabi, Urdu, and Twi, among other languages.
Stand Out Features
The app offers English language lessons for native speakers of Spanish, Mandarin Chinese, Cantonese Chinese, Russian, Portuguese, Italian, French, Arabic, Vietnamese, Farsi (Persian), Korean, Haitian, German, and Hindi languages.
The platform employs a scientifically-proven spaced repetition system that strategically reinforces learned material at optimal intervals for enhanced retention.
It has made learning-on-the-go really easy by offering an offline mode.
Price
$19.95 per month
$164.95 per year
Language Apps To Become Fluent: Round Up
This a very concise list of some cool language learning apps that offer many similar features like speech recognition, gamified core lessons, vocabulary building, and so on. However, each of these also offers something unique – whether it is a wider selection of languages like the Ling app or cultural real-time conversation with an AI-powered chatbot like Memrise. Depending upon your goals and budget, you can set about choosing the best option for your language learning journey. Wish you all the best!
Learn Languages With Ling!
The Ling app has taken the world by storm! Join millions of learners who have made Ling one of the most downloaded language apps globally. Its gamified interface turns language learning into an exciting adventure, keeping you engaged and motivated every step of the way. With over 60 languages to choose from, you can explore new cultures and connect with people worldwide.
Say goodbye to tedious lessons and hello to bite-sized, interactive learning modules that fit perfectly into your busy schedule. Test your knowledge with fun quizzes and reinforce your skills with audio exercises in the authentic voice of native speakers. Don't wait any longer—download the Ling app now from either Google Play Store or App Store and unlock a world of language possibilities!