One of the best things the Philippines could offer is the growing number of Filipino media content you will surely enjoy, from its films to its significant literature. This is why today, we will explore the development of Filipino media to its various forms and discover media-related Tagalog words.
Since I was a kid, I have been one of those Filipino people who often find themselves excited to consume any Filipino media at different times of the day—varying from telenovelas which would put anyone on the edge of their seats, iconic Filipino films, heartbreaking stories from the radio stations, comics from the dyaryo (newspaper), and the headbanging Original Pilipino Music (OPM) songs.
Indeed, media in the Philippines dramatically impacts Filipinos' culture and lives with social media, which connects the physical and virtual worlds, making relationships more straightforward. In fact, compared to other countries, Filipinos are widely known for actively using social media. Did that catch your interest? Well, folks, this is only one of the things you can learn through this article.
What Is Media In Tagalog?
The simple translation of media in Tagalog is "midya." Now that you know how to say it in Tagalog, let us define what media means: it consists of tools that deliver information through different means. It may include print media, broadcasting, social media, and streaming services.
The Evolution Of Media In The Philippines
The profound shift in Filipino Media history started when the Spanish arrived during the 16th century. From this era, the printing press was introduced, which resulted in the formation of the first newspaper in the Philippines during 1811.
Also influencing the print industry when the United States came on the scene in the early twentieth century. Newspapers like "The Manila Times" and "Philippine Daily Inquirer" have become in demand until today. However, the Marcos Dictatorship, after WWII, caused media repression and oppression due to the late president, Ferdinand Marcos, who ordered to close down media companies and outlets that criticized his administration.
Fortunately, the success of the 1986 People Power Revolution restored democracy which led to a newfound press freedom. Slowly, it has become evident how the Philippine Media plays a crucial role in making journalists more vocal, influencing public opinion, and creating accountability within the government. Alongside this is when the 21st century marked a rapid shift towards making the consumption of digital much more popular with widespread internet access and technological development. Giving Filipinos access to more different online content: news portals, blogs, websites, and social media platforms with real-time news updates and more interaction between the audience.
Types Of Filipino Media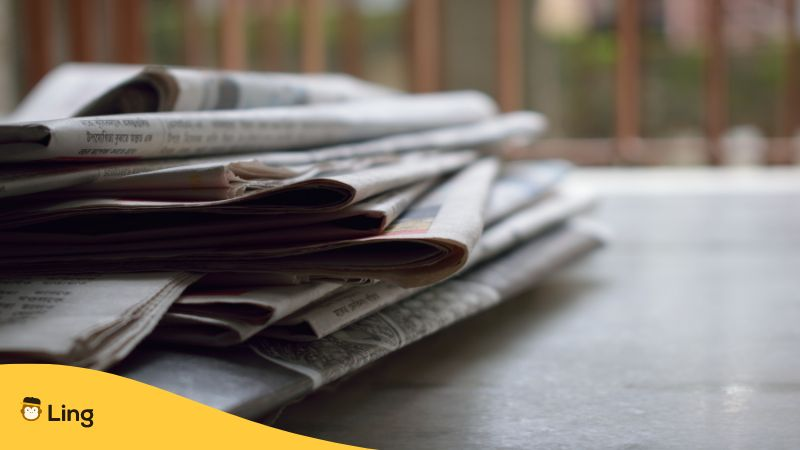 Traditional Media
Television (Telebisyon)
If you decide to stand by the houses of Filipino families, it can be observed how Telebisyon (television) has long been a standard item. It has become a vital source of pleasure and information for decades, from Teleseryes (soap operas) to variety shows. Some of the notable popular stations to watch are A2Z (formerly known as ABS-CBN), GMA, and TV5.
These multiple stations offer a wide range of documentaries, news, and entertainment from reality shows and teleseryes, which would surely make you glued to your seat. In fact, even as the new generation of Filipinos already embraces digital and media outlets, they still like changing the station and thinking back on special family life events when watching TV. I mean, who wouldn't?
Radio (Radyo)
Have you chosen to rest and relax during the afternoon? One of the things you can expect to hear, especially during a cozy afternoon, from the background of nearly every household is the songs and stories from the radyo (radio). In the Philippines, radio is still active and prospering, delivering a steady stream of music, talk shows, games, and news in cars and public places.
With thousands of radio stations existing in the country, one of the stations that Filipinos would often listen to for news is "DZZM Teleradyo" while "DWKY" or "Win Radio (91.5)" for entertainment.
Cinema (Sinehan)
Have you decided to try the different nakakamanghang mga pelikula (amazing films) in the Philippines? If so, this might be something you are looking for! The Philippine cinema has substantially changed, reflecting the nation's history, culture, and societal shifts. However, the Filipino film industry has often made a lasting impression on the world stage.
Filipino filmmakers like Lino Brocka, Marilou Diaz-Abaya, and Eddie Romero are known to uplift this industry. Today, one of the famous filmmakers include Cathy Garcia-Molina with films such as "Hello, Love, Goodbye" (2019), "Four Sisters and a Wedding" (2013), and "She's Dating the Gangster" (2014).
Print Media
In the Philippines, print media has become a tool to cover critical societal issues and create public awareness. One of the leading newspaper sources in the nation includes Manila Bulletin, The Philippine Star, The Manila Times, and Daily Inquirer.
While print media is not limited to dyaryo (newspaper), Philippine literature also offers much libro (book) to choose from. Well, "Noli Me Tangere" and "El Filibusterismo" by Jose Rizal made the cut, right? If you are looking for something to read, then make sure to also try the books of Bob Ong, such as "Ang mga Kaibigan ni Mama Susan" (The Friends of Mama Susan) and "ABNKKBSNPLAko?!".
Before we proceed to the next part of this post, let me share a fact: did you know that ABS CBN Corporation is the largest media in the Philippines? Shocking, am I right?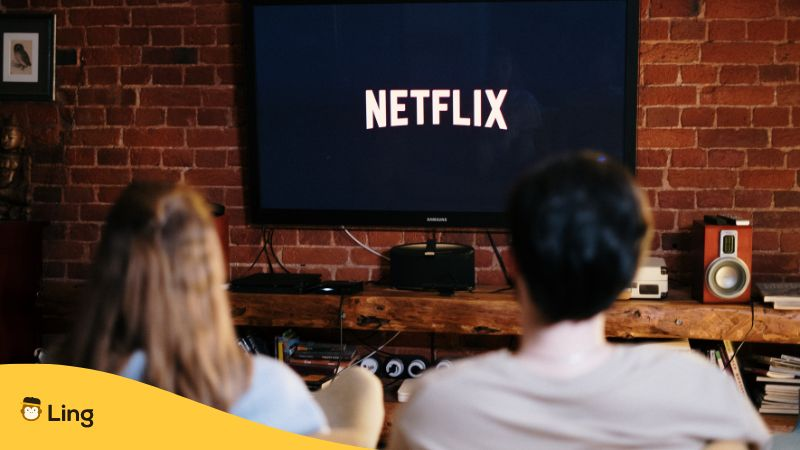 Digital Media
Social Media
It is no wonder that the Philippines is known to have many active social media users of active social media users as Filipinos spend a considerable amount of time on social platforms to engage with content and interact with people online—making Facebook at the top of their list. While Twitter (now called "X") also serves as a platform for sharing opinions, thoughts, and news updates in the Philippines, especially for younger people. Regarding video content, YouTube has become a primary source of entertainment and information for Filipinos. Incredible as it may seem, Filipino content creators have also gained recognition globally!
Streaming Services
Do you have a hobby of watching movies or series? Then you finally found a match with Filipinos! Netflix is famously used in the Philippines due to the number of films and TV series, including original content, making it one of the most popular streaming services worldwide. Next on the list is iWant TFC, a streaming service for Filipinos that combines content that is only available there. This allows them to maintain ties to their history and culture through entertainment.
Media-Related Tagalog Vocabulary
| | | |
| --- | --- | --- |
| English | Tagalog | Pronunciation |
| Cellphone | Selpon | [Speechword voice="Tagalog Female" isinline]Selpon[/Speechword] |
| Commercial | Komersyal | [Speechword voice="Tagalog Female" isinline]Komersyal[/Speechword] |
| Computer | Kompyuter | [Speechword voice="Tagalog Female" isinline]Kompyuter[/Speechword] |
| Information | Impormasyon | [Speechword voice="Tagalog Female" isinline]Impormasyon[/Speechword] |
| Magazine | Magasin | [Speechword voice="Tagalog Female" isinline]Magasin[/Speechword] |
| Media | Midya | [Speechword voice="Tagalog Female" isinline]Midya[/Speechword] |
| Movie | Pelikula | [Speechword voice="Tagalog Female" isinline]Pelikula[/Speechword] |
| Song | Kanta | [Speechword voice="Tagalog Female" isinline]Kanta[/Speechword] |
| Print | Limbag | [Speechword voice="Tagalog Female" isinline]Limbag[/Speechword] |
| Website | Pook-sapot | [Speechword voice="Tagalog Female" isinline]Pook-sapot[/Speechword] |
Enhance Language Skills With Ling
Can't get enough of learning Tagalog? The good news is you can explore more with Ling! It makes learning a new language enjoyable and simple with its interactive chatbot and interesting quizzes. You can learn new vocabulary and begin reading Tagalog words while also honing your pronunciation.
Download Ling from the App Store or Google Play Store right now to give it a try for free!