Everyone loves to watch Korean dramas these days, which creates curiosity about the most beautiful Korean actresses. To feed your curiosity and make you aware of them. This post will walk you through the top 17 highest-paid Korean actresses and tell you about their life behind the lens.
Let's get started!
Who Is Your Favorite Korean Actress?
Nothing beats the popularity of Korea when it comes to media entertainment. From lively music to tear-jerking novellas, there's no surprise why many are interested in visiting this Asian country. In fact, this interest is also what drives many to learn their language!
Now, if you are interested in mastering Korean, then one of the easiest ways to do so is by exposing yourself to their TV series and movies. If you do not have a clue about what to watch, search for the actors and actresses so that you will also have fun while learning. To help you get started, below are the top actresses you will most likely see in these Korean series and movies.
Song Hye Kyo (송혜교)
Song Hye Kyo is a phenomenal top Korean actress. She was born on November 21, 1981, at 40 years old. She belongs to the city of Daegu, South Korea. She has about 12.7 Million followers on her Instagram. She must really know some Instagram hacks! Song Hye Kyo made her model debut; later, she was cast in Korean dramas.
The biggest hit which made her famous was "Autumn in My Heart." She also portrayed outstanding performances in many favorite dramas like "Encounter," "Descendants of the Sun," "Full house," and many more.
Jun Ji Hyun (전지현)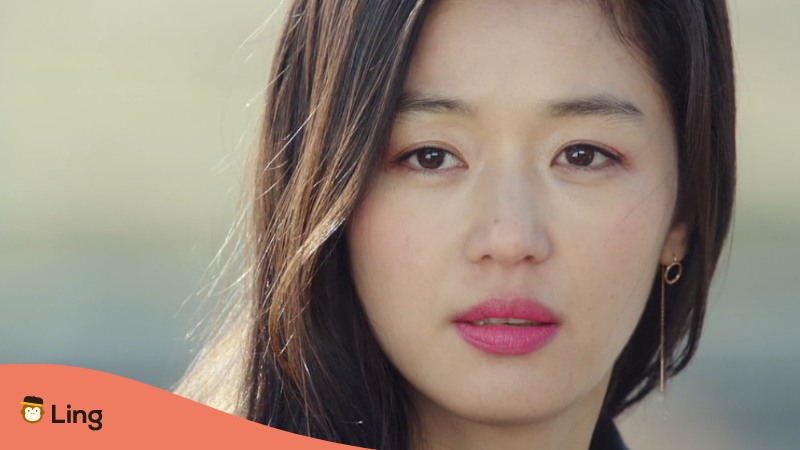 Jun Ji Hyun was born on October 30, 1981, 40 years old. Her beauty and acting fans are not confined in South Korea but can be found worldwide. Besides being a South Korean actress, she is also a successful model, which was inevitable considering her charming looks and unique physique.
Jun Ji Hyun received fame as a South Korean actress for her drama My sassy girl. Her famous television series are The Legend of the Blue Sea, The Thieves, Assassination, My Love from the Star, and The Berlin File. She has also received the two most notable awards in South Korea and is still working hard to succeed.
Park Shin Hye (박신혜)
Park Shin Hye was born on February 18, 1990, and is age 32 years old now. She has also been featured in one of the most famous South Korean movies: Miracle in Cell No. 7. Besides being an actress, Park Shin Hye is also a South Korean model and artist.
Her most famous Korean dramas are Sisyphus: The Myth, The Heirs, #Alive, Pinocchio, You're Beautiful, Memories of the Alhambra, and Doctors. She has been dating Korean actor Choi Tae-Joon since 2017 and had her wedding on January 22, 2022. The couple is currently pregnant and hoping for a baby soon.
Son Ye Jin (손예진)
Son ye jin is a marvelous actress, and she was born on January 11, 1982. She is still an astonishing actress, even in her 40s. She belongs to the city of Daegu, South Korea. She has about 5.8 Million followers on her Instagram. She started her acting career in 2000 and debuted in "Secret Tears."
He became a big hit for her fantastic acting in Lover's Concerto in 2002, and further on, she continued acting in many films like The Classic, A Moment to Remember, and April Snow. She has also done some drama, including Summer Scent and Endless Love. Due to her remarkable acting in these projects, she was given "Nation's First Love" in Korea.
After sharing the screen with Hyun Bin, both of these co-stars got into a relationship. They recently announced that they are engaged and expect their marriage in coming February. Son ye jin will make her comeback with a drama called Thirty Nine, which will air on Netflix on February 16.
Ha Ji Won (하지원)
Ha Ji Won is a highly talented actress born on June 28, 1978. She is 43 years old and still looks like she is in her 20s. She was born in the city of Seoul, South Korea.
Ha, Ji Won has also shared the screen with Hyun Bin in a famous Korean drama called "Secret Garden" and Ji Chang Wook in "Empress Ki." She has almost 1.7 million followers on Instagram. She began her acting career in her film "Truth game," whose biggest hit was "Sex Is Zero."
Her most common and famous dramas include Damo, Empress Ki, Something Happened in Bali, The King 2 Hearts, Hwang Jin Yi, Secret Garden, and Hospital Ship.
She has also been awarded many best actress awards and most popular actress awards. Ha Ji Won current relationship status shows that she is not dating anyone and is single.
Song Ji Hyo (송지효)
Song Ji Hyo is a remarkable model and actress. She was born on August 15, 1981, and was born in Pohang, South Korea. She has about 3.6 Million followers on her Instagram. She made her acting debut in "Wishing Stairs." She has also played a significant role in the South Korean Variety show "Running Man" as a regular cast member.
Before starting her acting career, she was also a cover model for kiki magazine. She has also portrayed phenomenal performances in many dramas like "The Witch's Diner," "Was It Love," "Love Horribly," "Emergency Couple," and many more.
She has also played her role in many movies like "Intruder," "Unstoppable," "The New World," and "What a Man Wants." Song Ji Hyo is currently not in a relationship and wants to focus on herself and her career.
Lee Ji Eun (이지은)
Lee Ji Eun is a famous South Korean actress born on May 16, 1993, and is currently 28 years old. The name that is more popular than her actual name is IU. Another title that she attained due to her baby face and ideal personality is The Nation's Sweetheart.
Her famous Korean dramas include Hotel del Luna, Pretty Man, You're the Best, The Producers, My Mister, Moon Lovers: Scarlet Heart Ryeo, Persona, and Lee Soon-shin. Besides being a Korean actress, she is also a singer and a songwriter.
She has also been seen in different endorsements, including the products of Samsung.
Kim Yoo Jung (김유정)
Kim Yoo Jung is a talented South Korean actress who started as a child artist. She was born on September 22, 1999, 22 years old. She was born in Geumho-dong, and she has about 5.3 Million on Instagram. She started her acting career in 2003. She was one of the most well-known child actresses in Korea.
She got "The Best Child Actress Award" at a very young age. She became more famous after her role in "Moon Embracing the Sun" and "May Queen." She has also shown her acting skills in many movies "The 8th Night", "Paradise," "Because I Love You," and many more. Kim Yoo-Jung is also currently single.
Kim So-Hyun (김소현)
Kim Soo Hyun was born on June 4, 1999, and is 22 years old, thus becoming the youngest actress in this post. Due to her young age, she is given the title of Nation's Little Sister. She was born in Australia but then shifted to South Korea in 2003.
She could not focus on her studies and the career she started at an early age; therefore, she preferred to get homeschooled over the regular courses. This saved her a lot of time and helped her succeed sooner than expected.
Her famous South Korean series include Love Alarm, The Tale of Nokdu, Let's Fight, River Where the Moon Rises, The Emperor: Owner of the Mask, Hey Ghost, Radio Romance. Besides being called Nation's Little Sister, she is also known by the aliases Queen of Child Actresses and Korean Wave Fairy.
Kim Hyun Joo (김현주)
Kim Hyun Joo was born on April 24, 1977, and is 44 years old. Her height is 1.68 m, and she received her education from Dankook University. Her most famous dramas are I Have a Lover, Twinkle Twinkle, What Happens to My Family?, Glass Slippers, Toji, and the Land.
She has also starred in the South Korean film If It Snows on Christmas and other movies. Her early career began as soon as 1996. She was able to cash in the opportunity of getting a leading role as soon as she entered the entertainment industry.
She has had a long career and is still on her way to achieving more success.
Park Bo Young (박보영)
Park Bo Young, The actress, was born on February 12, 1990, and is 32 years old. She did her graduations in Theatre and Film from Dankook University.
She started her career in 2005, but her official debut came out in 2006, and that is when her career officially started, and she has been acting ever since. She looked great with her co-star Park Hyung Sik in Strong Girl Bong-soon's drama.
Park Bo Young has been featured in some of the most liked dramas and movies. Her famous television dramas are Doom at Your Service, Abyss, Strong Girl Bong-soon, and Oh My Ghost. Her most famous movies are A Werewolf Boy, On Your Wedding Day, and Scandal Makers.
Park Min Young (박민영)
Park Min Young was born on March 4, 1986, and is 35 years old. The historical drama Sungkyunkwan Scandal increased her fame, and she was primarily known for her appearance in that drama. Her debut came out in 2005, but her career began in 2006.
Since 2-14, Park Min Young has been featured in various famous television series, including Healer, Remember, Queen for Seven Days, What's Wrong with Secretary Kim, Her Private Life, When the Weather Is Fine, Forecasting Love and Weather. Her appearance has changed considerably from the K-drama Healer to What's Wrong with Secretary Kim, and the fans talk a lot about it.
Koo Hye Sun (구혜선)
On November 9, 1984, Ku Hye-Sun/ Koo Hye Sun was born and is 37 years old. She is a South Korean actress and performs as a singer. She has written some songs as well and also works as a director. Her most famous television dramas include Blood, Pure in Heart, Captain, Boys Over Flowers, Angel Eyes, The King And I, and Take Care of Us.
She started her career in 2004 and the drama pure in a heart made her famous in 2006. It seems like 2006 has been an excellent year for many Korean actresses. With fame comes responsibility too. Koo got divorced in 2019, and throughout the process, the audience had much to say about her in the comment section, and not in a good way.
Kim Sae Ron (김새론)
Kim Sae Ron is an award-winning actress born on July 31, 2000, 21 years old. Her height is 1.67 m. She was nine years old when she first started her career. She shares her family with two siblings who are also in acting with great acting skills.
She gained a lot of fame by being featured in the South Korean film "Snowy roads." She played the role of a comfort woman in a true war story when Japanese forces captured South Korean women and exploited them.
Yoon Eun Hye (윤은혜)
Yoon Eun Hye was born on October 3, 1984, 37 years old. Her career started as a South Korean entertainer when she became a part of the Korean band Baby Vox in 1999. She stayed a member till 2005. She was initially a sub-vocalist and then became a vocalist.
Her famous television series are Princess Hours, The Vineyard Man, Coffee Prince, Lie to Me, My Fair Lady, and Missing You.
Kim Ji Won (김지원)
Kim Ji Won was born on October 19, 1992, and is 29 years old now. Her height is 1.6m, and she received her higher education from Dongguk University. Her early career started in singing, which later shifted to acting. Besides being starred in films and dramas, she has also done various commercials throughout her career.
Everyone has their preference for choosing the most beautiful Korean actress, but she indeed passes that for most people.
Her famous dramas include Mrs. Saigon, Lovestruck in the City, High Kick: Revenge of the Short Legged, What's Up, Arthdal Chronicles, To the Beautiful You, Mr. Sunshine, The Heirs, Drama Special, Waiting for Love, Hidden Identity, Descendants of the Sun, Fight for My Way, and My Liberation Diary.
Jung Ho Yeon (정호연)
Ho Yeon Jung/Jung Ho Yeon was born on June 23, 1994, and is 31 years old. Her height is 1.76 m. She got highly famous for her recent Korean Netflix series "squid games." Her appearance and acting suited well for the role, which demanded her to show stern yet powerful expressions.
She has made two notable television appearances, including Korea's Next Top Model and Squid games. She has also made music video appearances in Going Crazy, Beat, and Move. She has been nominated for seven awards and won 5 of them.
Her dating life is quite evident, and it is known that she has been dating Lee Dong-Hwi. Along with her dating life, her net worth is not hidden and is known to be 4 million USD until 2021.
Seo Ye Ji (서예지)
Seo Ye Ji was born on April 6, 1990, and is 31 years old. Her height is 1.69 m. Unlike most beautiful Korean actresses who have made up their minds to get into acting, Seo Ye Jin had no such plans. She was founded by the CEO of a management company who took her in and then showed her to the world as an impeccable actress.
She has a straight face, but her eyes are always full of emotions, making her more appropriate for sassy and elegant girls as she played in both It's Okay to Not Be Okay and Hwarang: The Poet Warrior Youth.
Her most famous Korean Dramas are Potato Star 2013QR3, Super Daddy, Diary of a Night Watchman, Gabon, The Three Female Runaways, Hwarang: The Poet Warrior Youth, Save Me, Lawless Lawyer, Moorim School: Saga of the Brave, It's Okay to Not Be Okay, and Eve.
Wrapping Up
Now you must know a lot about South Korean Actresses (including their career and personal lives). If you are a huge fan of K-dramas, you must have enjoyed reading this article. We also have some other Korean blog posts about Say Congratulations and the Korean Grammar List. For learning Korean, Ling App is the best option. We teach you about the language and make you aware of the Korean culture, people, media, and all sorts of things you should know about Korea.
Download the app from App Store and Play Store today!
Happy Learning!