If you are planning a trip to the stunning northern European country of Estonia, it is well worth knowing a few words about the weather in Estonian. This will help you to plan carefully before you go as well as help you decide when to travel. This blog will look at the various regions and what to expect throughout the year. When planning your trip it is also an excellent idea to brush up on some Estonian weather vocabulary. We'll help with that too.
Overview Of The Weather In Estonia
The weather in Estonia is influenced by several factors including its position in the bio-geographical region between central and eastern Europe, and its position with respect to the Baltic Sea. Estonia is situated in the temperate climate zone but is also influenced by being in a transitional zone that is both continental and maritime.
Average temperatures vary widely between highs of around 30 degrees in Summer and lows of around -10 degrees in winter, although these temperatures depend on what part of Estonia you decide to visit. Estonia's four seasons are about equal in length and the sunniest days are to be found on the coast and southern Estonia, getting shorter the further north you go.
The Seasons
Spring
The days in spring begin to lengthen following the short Nordic winter days. Temperatures also begin to rise. The winter thaw usually arrives in April. However, it is not unusual to experience cold snaps as late as April and May when light snow can return.
April can be a risky month to visit if you are planning a short trip as it may be a toss-up as to whether the days are freezing cold, or beginning to warm up. By the middle of May, the average temperature range is usually a lot more acceptable.
Summer
The summer months in Estonia can be extremely agreeable, especially for those wishing to get out and about in the sunny countryside. Temperatures tend to hit a high of 20-22 degrees during the day in the hottest month. This is perfect for outdoor activities. Expect temperatures during the night to drop to around 12-13 degrees. These temperatures may be slightly higher on the west coast. In summer expect some light rain. A rule of thumb is to expect some rain every three days. Although it can be partly cloudy, expect the sun to show its face at least some of the time.
Thunderstorms are not uncommon in the afternoon in inland areas. cool and rainy days may roll in on Atlantic fronts, even during the summer. However warm air can be pushed up from southeastern Estonia creating hot days in western and southeastern Estonia with the air temperature topping 30 degrees. These warm periods don't tend to last very long.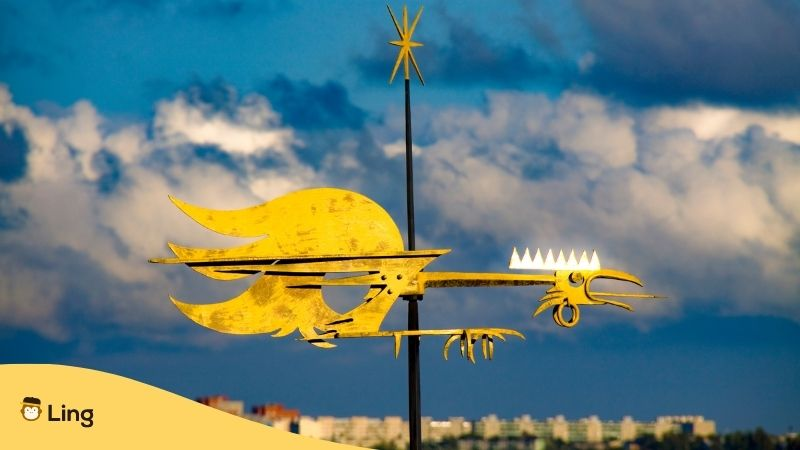 Autumn
In Autumn the weather tends to close in and the days become dull and rainy. The temperatures during the day can still be comfortable as late as September, depending on the wind direction, but the days will be getting shorter and getting darker earlier. By late October the temperatures do start to drop in the afternoon, rapidly falling on the mainland, and the first light snow is likely to put in an appearance.
Winter
The winter months in Estonia can be bitterly cold. For lengthy periods the temperatures can remain below zero, even during daylight hours. In December the sun is at its lowest above the horizon and you can expect the days to be quite short. December is also the cloudiest month and the days can be overcast. As in other Nordic countries, February is the coldest month.
During January and February, Estonia's average temperature drops below zero. Along the northern coastal areas and in Tallinn the temperature averages -3.5 degrees when you can expect some light snow. On the islands, including Saaremaa and Hiumaa, the average winter temperature is -1 degrees on the island's coast. On the Gulf of Riga expect the temperature to hover around -4 degrees, while in the northeastern inland areas, temperatures average a very chilly -5 degrees.
The Atlantic currents that influence the weather across Scandinavia have trouble getting as far as Estonia. However, some Atlantic weather fronts make it to western Estonia and the eastern part bringing light rain and, more often, light snow. Cold snaps can occur with the temperatures in inland areas plunging to -40 degrees and -32 degrees on the western islands.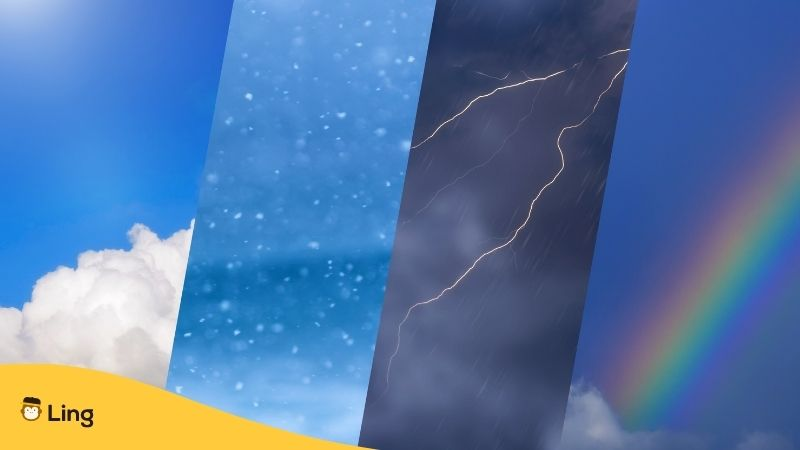 Some Useful Weather Words In Estonian
| | |
| --- | --- |
| English | Estonian |
| breeze | briis |
| chilly | külmus |
| cloudless | pilvitu |
| cloudy | pilvine |
| cold | külm |
| damp | niiskus |
| dew | kaste |
| downpour | paduvihm |
| dry | põuane |
| flurry | tuulepuhang |
| foggy | udune |
| freezing | külmutamine |
| hail | rahe |
| hailstorm | rahetorm |
| haze | uduvine |
| hot | põletav |
The Best Time To Visit Estonia
The ideal time to travel to Estonia is between the summer months of June and August. The days are very pleasant, with their mild temperatures and full daylight and the nights are agreeably cool before sunrise too. August tends to have more light rain than the other summer months and the days may be partly cloudy.
Although March still retains the feel of winter with some light snow, the days are longer than the preceding months. If you decide to visit Estonia in November, December and January be prepared for shorter hours of daylight and remember to wrap up warm as the air temperature can quickly drop. If you come for your Easter holidays expect to find a gorgeous wintry landscape with some flurries of snow.
What You Should Pack
Spring And Summer
It is advisable to pack your suitcase with clothes you might wear during the spring and Autumn in your home country, such as long trousers, a sweatshirt, and a jacket. Bring t-shirts for those warm days when you will want to peel off those outer layers. An umbrella and a raincoat will also come in handy.
Autumn And Winter
You will need to pack some extremely warm clothes for an Estonian winter. Remember to pack a hat, gloves, and a scarf, and do not forget a warm, downy, winter coat to keep you snug.
Why Not Download The Ling App?
With Ling, you can have Estonian words and phrases at your fingertips. Downloadable now from App Store and Google Play, Ling offers the opportunity to learn 60+ languages through extremely fun games and quizzes. The essential app for your phone before you set out to explore a new country, its culture, and its language.