Has it been your dream to learn the French language? Maybe it's one of your long-nursed goal to learn a new language. With French being the second most popular language English speakers wish to learn, you can bet that every language app offers some sort of French course. This makes it difficult to tell what the best apps to learn French may be.
With more than three dozen French learning apps, you could spend months, years, and potentially lots of money to find the best app. And yet, unless you live in a French-speaking country or take French lessons in person, apps are a great alternative to learning any language.
That's why we reached out to our language experts, and they passed on some pro tips about how to choose a French language app. And based on their inference, we have rounded up for you the six best apps to learn French. The list is topped by the Ling app as the best app to improve your overall learning experience, thanks to its innovative and latest technically advanced features.
Best Apps To Learn French
Let's dive into the best French language apps. Remember, each app is suitable for different people with different needs, and as a complementary tool to your language learning journey.
Our Top 3 Picks for Apps to Learn French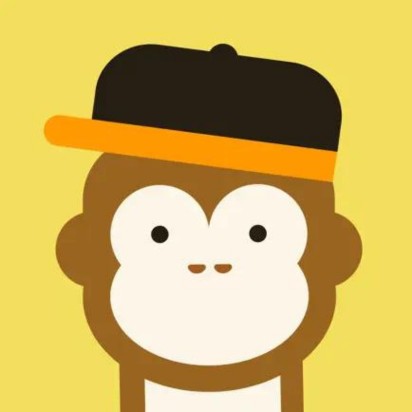 Gamified learning experience
Chatbot conversations and writing exercises
Audio by native speakers and cultural insights
Fun & easy user interface
In-built progress tracker
Improves pronunciation and listening comprehension
Conversational, relevant phrases
Engaging video & audio lessons
In-built progress-tracking feature
1. Ling: Best App For Overall Learning
No other language app covers all language skills in one package than Ling. Learn to read, write, speak, and listen while you also learn basic vocabulary, pronunciation, and grammar. Ling has it all in one cute but powerful package. We can guarantee that the Ling app will help you master French in no time, and it's the most interactive language app on the market.
Features
The learner uses games, audio lessons, quizzes, puzzles, listening, and speaking activities to develop their overall French skills.
The in-built progress tracking tool enables you to see how far you have come in your learning journey. This is a great morale booster!
The app also uses AI and speech recognition technology to ensure your learning needs are met and that you sound like a native French speaker.
The best part is that Ling's learning program isn't time demanding. One can start learning French in as little as 15 minutes per day.
Available on: Web, iOS, and Google Play.
Pricing
Monthly: $14.99
Six Months: $39.99
Yearly: $79.99 (7-day free trial)
Lifetime: $149.99
2. Rosetta Stone: Best App For Learning French Grammar
Rosetta Stone has adapted and survived the Stone Age era of language learning. It's a fantastic tool for learning French vocabulary and basic French skills. Rosetta Stone is now available on desktop and mobile devices, which most other language apps do not offer.
All French lessons have been planned, recorded, and reviewed by native French speakers. It also offers a range of lessons for all abilities. Rosetta Stone also incorporates learning French grammar in a fun way where you have to spot the mistakes.
One of the best things about this app is that you will build on previous knowledge, and the app will continually review previous skills learned throughout so you don't forget new French skills.
Features
The sign up process is really easy.
The user interface makes the platform fun and easy to use.
All activities are interactive, and the learning feels like playing a game.
It offers a good opportunity to gain mastery in pronunciation and listening comprehension.
In-built progress tracker makes for a great feature to keep you on track of your learning.
Available on: Desktop, iOS, and Google Play
Pricing
There is NO free version or free trial offered by the app.
It costs $11.99 per month when you sign up for a 3-month plan.
3. Babbel: Best App For Conversational Skills
Babbel offers interactive lessons to focus on conversational speaking. It's one the best French learning apps to become a French native speaker as it uses voice recognition technology. How it works is you choose to watch a video or listen to the recorded audio. Afterward, you're tasked with responding to comprehension questions or repeating phrases to help you retain and learn new skills.
There are also grammar explanations and tips, along with review activities. Within the app, you can also track your progress. Lessons on Babbel are only 10- to 15-minutes long, meaning you don't need to dedicate much time. To try it out, the first lesson is free!
Here is a detailed review of Babbel to gain more insight on its working.
Features
Babbel offers a fun and interactive way to learn French vocabulary and conversational French.
Like most other apps, Babbel too offers you a progress-tracking feature.
You get to learn through video and audio features for an engaging experience.
It helps you get your pronunciation and accent perfect through steady practice.
It offers courses for all language levels.
Available on: iOS and Google Play
Pricing
Free trial period available.
The 6-monthly subscription costs $8.45 per month.
The annual subscription costs $6.95 per month.
The lifetime subscription costs $299.99.
4. Duolingo: Best App For Beginners
Duolingo is the best free app to learn French for absolute beginners. Lessons are primarily vocabulary-based and include some listening and French grammar activities. There are many interactive lessons, and people love learning with this French app.
That being said, it's a great app to get your feet wet, so to speak, to find out if learning French is for you. Besides learning basic language skills, Duolingo doesn't offer much beyond that, meaning it's a good jump starter. Then you should consider investing in one of the other apps mentioned in this article to take your French language skills to the next level!
And if you wish to know how Duolingo fares on an expert analysis, head to our review of Duolingo to get a broader idea.
Features
It offers 100% free learning experience with all the features up for grab.
The app lends an engaging and vibrant appeal to language-learning without making it feel like a drag.
It is a good option for novices to get some extra practice on the side while pursuing other langauge courses.
It offers audio lessons recorded by native French speakers.
Available on: iOS and Google Play
Pricing
It is an absolutely free app to use with in-app ads.
If you wish to get added features, you can subscribe to Super Duolingo at a price of $7.99 per month.
5. Pimsleur: Best App For Audio Lessons
The Pimsleur app offers a much more in-depth study of the French language. Each lesson lasts about 30 minutes, and you'll learn listening and speaking skills, French vocabulary, grammar, conversation, and much more.
The app teaches using the theory of the Pimsleur method, which is said to be more effective at teaching new languages. This indicates that the app is meant for beginner or intermediate learners. You can learn more about how it spans out in this Pimsleur review.
Features
The Pimsleur method allows you build your conversational skills in a faster manner.
The audio lessons offered by the app are recorded by native speakers and
The courses make it easy to recall what you've learned.
Available on: PC, iOS, Android, Mac, and Amazon Echo
Pricing
$150 for 30 lessons
$575 for the entire French course
6. FrenchPod101: Best App For Cultural Immersion
FrenchPod101 is the best listening tool for learning French through osmosis. Of course, you're encouraged to be actively involved, and there are quizzes and plenty of opportunities to speak aloud.
Each lesson involves using one or more tools: video clips, audio clips, audio transcripts, lesson notes, vocabulary, and comments. The app provides training at four difficulty levels: Absolute beginner, Intermediate, and Advanced.
Features
The platform offers podcast driven learning.
The lessons are designed in a manner to bring your focus on listening skills and conversational French.
Authentic real-life context gives the learner an engaging, culturally immersive experience.
The platform also focuses on updating its content constantly with relevant lessons.
Available on: Desktop, iOS, and Google Play
Pricing
The free version is available with intial lessons offered for free.
The Basic subscription plan costs $8 per month.
The Premium plan costs $10 per month.
The Premium Plus plan costs $23 per month.
Why Learn The French Language?
Did you know French is spoken by more than 300 million people worldwide? French culture is prevalent in many places worldwide, from Africa to the Caribbean, Southeast Asia, and Europe. Learning some essential French words will help you on your travels worldwide.
French language learners are also at an advantage in quickly learning Spanish and Italian. All three languages have similar grammatical structures and language rules.
How To Choose From The Best Apps To Learn French
You first want to consider the skills you want to learn. Here are some skills related to learning French:
Listening skills
Conversational skills
Grammar
French vocabulary
Writing skills
Reading skills
Pronunciation skills
On top of skills, the next thing to investigate is the ultimate offering and goal of the language learning app. Ask yourself what level of French you feel you're at; beginner, intermediate, or advanced. The best French learning apps will offer all three levels, but unfortunately, most French language learning apps only target beginners.
The third consideration is how the app engages and teaches learners. The best apps will aim to make you sound just like native French speakers. These are some tools to look for in a great French app:
Flashcards
Quizzes
Listening comprehension tasks
Conversational French tasks
Games – Memory, Fill in the Blanks, etc
Pronunciation to practice speaking
French culture inclusion
Correction of mistakes
Video and audio clips
Try The Ling App To Learn French Now!
Among all of the choices, of course, our first choice will always be the Ling app. Whether it be French or any other language you want to learn, you'll have plenty of choice and flexibility.
Keeping in mind all these parameters, and your own needs, availability, and budget, make a smart choice when it comes to choosing the best app to learn French. Bon courage!
Updated by Punya