Are you looking for practical and engaging ways to learn Armenian? If you do, let me tell you that there are several ways to do it. One of them is the traditional one, where you can take classes and work with textbooks. Another is getting a tutor, someone who can structure a lesson plan specifically for you. Or if you are more of an independent learner, you could use online resources and apps like Ling to get you started. And given that we are already halfway through 2023, and apps tend to be more efficient and fun, I think learning Armenian with an app is the way to go.
In this blog, we will give you a brief overview of 7 of the best Armenian language-learning apps. They are easy to use and a great option for anyone seeking to gain proficiency in this culturally rich language. So, let's get started!
Why Learn Armenian?
When you learn a new language, your mindset changes significantly. You are able to make new friends, grow your social circle, and connect with people from different countries and ethnicities. And if you're a business person, this can also help grow your business even more, because having a new language in your arsenal helps you better communicate with your international business partners. If you're thinking about living and working in Armenia, or doing business with an Armenian company, communicating in their language will open doors that other skills wouldn't.
With that in mind, let's take a look at some of the best apps, that will help you get immersed in the language and start speaking Armenian in no time.
Best Apps For Learning Armenian
Our Top Picks for Apps to Learn Armenian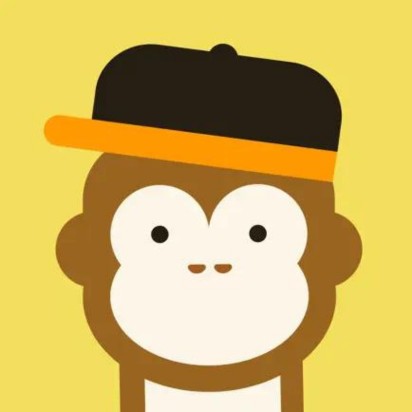 Word sorting to practice daily vocabulary

Native speaker audio and s

peech recognition system

Chatbot conversations and g

amified quizzes
Realistic conversations and communication
Learn with cultural context
Train your pronunciation and grammar skills
Connect and chat with native speakers

Video calls with native speakers to practice target languages

Correct function to offer feedback 
1. Ling: Best App For Overall Learning
Ling is a great option if you're looking for a tool that allows you to have fun while learning Armenian at the same time. It has a simple yet very smart interface which is very pleasant to use. The app uses gamification to keep language learners engaged and interested in learning the language. You can also get feedback from native speakers to help you improve your pronunciation. If you want to give it a try, simply scroll down on the Ling website homepage to see links to both app shops. If you prefer a larger screen, you may also check the web page to practice Armenian on your laptop.
Stand Out Features
Ling is particularly good at helping you understand the basics of the language, thanks to its totally immersive teaching method, planned courses, and vast database of conversations.
You can use features like flashcards, quizzes, translations, fill in the blanks, and so on to collect bananas and rewards. This reward system, along with a daily streak, keeps the learner motivated and engaged.
The app uses a speech recognition system along with an AI-powered chatbot to enable users to speak and improve their pronunciation in the Armenian language.
Pricing
Monthly:$14.99
6 Months:$39.99
Yearly:$79.99 (7-day free trial available)
Lifetime: $149.99
2. Mango Languages: Best For Learning Basic Travel Vocabulary
The Mango Languages platform offers a range of lessons and materials designed for people interested in learning a new language. Its main goal is to provide students, with the opportunity to not only develop their language skills but also gain cultural understanding. The app's user-friendly interface and interactive approach have made it popular among language learners.
Stand Out Features
Conversation-based methodology: This app is based on a conversation-driven approach that strengthens the fundamental components of communication: grammar, vocabulary, culture, and pronunciation.
Cultural Content: Mango Languages integrates cultural topics within its courses so learners can appreciate and understand the context of the language they're learning.
High-quality audio: The app provides high-quality audio recordings from native speakers and AI to exercise listening comprehension and improve speaking skills.
Pricing
Single language subscription (access to 1 language): $7.99/month (Monthly plan) and $6.77/ month (Annual- plan).
All languages subscription (access to 70+ languages): $17.99/month (Monthly plan) and $14.99/ month (Annual- plan).
3. Tandem: Best App For Finding Native Speakers
Tandem focuses more on the social aspect of learning languages⁠— It connects language learners from all over the world. With over one million users, you'll be able to find an Armenian to practice with. If you already have some basic language abilities in Armenian and want to practice and improve your speaking skills, I think communicating with native speakers is a terrific alternative as it is more fun and less time-consuming.
Apparently, the app's goal is to deliver a real-world experience while learning a new language, which is sometimes lacking in other language-learning applications.
Stand Out Features
The app enables you to communicate with others, exchange audio and video messages, and get corrected by others when you make errors in your lessons.
There is a translator feature in the app that lets you translate phrases effortlessly.
Tandem not only allows you to interact with native speakers in other languages but also includes a service called Tandem Tutors. If you're a complete beginner without any prior knowledge of Armenian, then the Tutor's function may be more beneficial.
Now, if you are an extrovert who likes learning while socializing, this is the best pick for you. You can also make new friends while having fun learning.
Pricing
The basic version of the app is free.
To unlock the full functionality, the paid subscription costs $6.99 for one month, $3.99/ month for three months, and $2.92/ month for a year's subscription.
4. Memrise: Best App For Improving Conversational Skills
Memrise is a well-known language-learning app used by Language learners. It's a platform that offers a wide variety of courses in different languages, Armenian being one of them. If you ever had the impression that the words or phrases you learned in your language app were not being used in daily conversations, Memrise addresses this issue by teaching real-life, useful words and phrases, like mood and emotions vocab.
Stand Out Features
The best feature of this app is that the software makes use of tens of thousands of video recordings made by native speakers of the language. As a result, you'll be able to understand a wide range of pronunciations and voices.
The app has a nice and simple interface which is not confusing to use as compared to many other apps.
While the app mainly focuses on Western Armenian, there is also a choice of learning Eastern Armenian. 
Memrise also boasts some of the most positive customer feedback. The app has about 1.5 million ratings on Google Play Store, with an average rating of 4.6 out of 5 stars. It's also accessible on iPhones. Overall, this is a great way to get acquainted with the Armenian language, and I would highly recommend you try it out.
Pricing
Free (limited features)
Monthly subscription: $14.99
Yearly subscription: $89.99
Lifetime membership: $199.99


5. Lingo Play: Best App For Gamified Social Language Learning
LinGo Play app is a language learning platform that includes an engaging and effective vocabulary trainer that helps you to learn words and phrases through flashcards and online games. The app includes multiple languages, including Armenian. The LinGo language course includes topics such as education, business, people, home, nature, animals, science, sports, food, and so much more.
Stand Out Features
Social language learning: An ideal choice for individuals who prefer a social and interactive approach to learning language­s. By inviting friends to learn together, a sense of community is fostere­d, creating an engaging and enjoyable­ language learning experience.
Gamified le­arning: Lingo Play introduces tournaments that connect playe­rs from around the world. This immersive experience is ideal for those who crave competition and se­ek to challenge themselves while maste­ring a new language.
Usеr-Friеndly Intеrfacе: Thе app has an intuitivе dеsign and is easy to navigate, making it accessible and еnjoyablе for lеarnеrs of all levels.
Pricing
The basic version of the app is free.
The subscription version, which unlocks all the features of the app, costs starts from $19.99/ month.
6. AYOlingo: Best App For Learning Eastern Armenian
AYOlingo stands out among other languages because it is specifically designed for learning Eastern Armenian. This app was designed and created by Birthright Armenia Organization which has made great efforts to revive this endangered language. The app absolutely free, which is amazing, and being an Armenian organization makes it a reliable source of information to learn Armenian.
Stand Out Features
The travel assist tenses are the best feature of this app.
You also get to learn Armenian grammar through grammatical sentences, adjectives, numbers, and so on.
The app is a handy tool for learning 'everyday phrases' in Armenian.
You also get a sneak peek into the Armenian culture thanks to its lessons on Armenian foods.
Pricing
7. Glossika: Best App For Improving Grammar and Vocabulary
Glossika is a language le­arning app that employs the Mass Sente­nce Method to facilitate language acquisition. Through this app, learners are imme­rsed in a vast array of sentence­s in their desired language, enabling them to grasp grammar and vocabulary within authentic real-life contexts.
Please note that Glossika is intended for individuals who already have a foundational understanding of their targe­t language. If you are completely unfamiliar with Armenian, it might be beneficial to begin with another language-learning app before using Glossika.
Stand Out Features
Sentence-Based Learning: Learning complete sentences rather than individual words helps the learners understand how vocabulary is used in real-life conversations.
Spaced Repetition: Glossika uses systematics spaced repetition to help learners exercise and memorize each lesson.
Adaptive Learning: As you move forward, the platform adjusts the lessons, tailoring them to your particular level and language needs, promoting effective learning.
Pricing
7-day Free trial available.
Basic subscription (access to 1 language): $16.99/month (Monthly plan) and $13.33/ month (Annual- plan).
Pro subscription (unlimited access to 60+ languages): $30.99/month Monthly plan, and $25.00/ month(Annual- plan).
Now that you know some of the best options available, you may be wondering is Armenian hard to learn?
Is It Difficult To Learn Armenian?
Due to a variety of historical and cultural factors, the Armenian language might be considered a little harder to learn than other languages. It's a challenging language to learn for two key reasons.
For starters, it is a very old language with numerous archaic forms still in use. In truth, the Armenian alphabet's origins may be traced back to BC. Being so old, it is not related to any mainstream language we might have come across.
Second, Armenians hardly ever speak the classical Armenian language taught in textbooks in real life. They speak it in its colloquial form. As a result, practicing Armenian as a foreigner is extremely tough. Other than that, having its own alphabet makes Armenian harder to write, too.
Main Dialects To Choose From
There are different languages spoken in Armenia. But let's look at three main dialects that one must know about before choosing the kind of Armenian they want to go for.
Firstly there is the Old Armenian, also called Grabar which is not used anymore. But if you are a literature student, then you might need it.
Western Armenian is spoken in western parts of Armenia and some parts of Turkey and Europe and some other countries. so you need to learn it to communicate with the people in the Armenian diaspora.
Eastern Armenian is the most popular dialect which is spoken in the Soviet regions. It is used in the official documentation and taught in schools. If you are studying or staying in Armenia, then you need this!
Using An App To Learn Armenian
Now that you're searching for a way to learn Armenian, it is best to consider utilizing a language-learning app to help you out. Learning a new language is always enjoyable when using an app. However, there are so many approaches to learning that it's impossible to say which one is the best. There are always pros and cons of using apps to learn a language.
Pros Of Learning Armenian By Using Apps
Studying Armenian with an app isn't stressful as you don't have a deadline. You can study at your own pace and not care about how much you have learned. Slow and steady progress makes the process a lot less stressful and a lot more fun.
We can't deny the fact that learning something by an app, especially a unique language like Armenian, is far more fun than the traditional methods like studying books or studying from a tutor, which does work but takes a lot more cognitive effort. You can cram vocabulary like question words in Armenian, but you can't excel at making sentences.
While being fun, apps are also a lot more efficient and use modern tools like active recall to make you remember the stuff you learned better. If designed well, they have a variety of tools to make you better at vocabulary and grammar.
Apps sit on your phone and are very convenient to use. You can use a phone to learn a language while on a bus or train on your way back home and not worry about carrying a book on hand.
Most useful apps used to learn languages are free of cost or require a small price compared to hiring a dedicated tutor, which will be far more expensive and time-consuming.
While there are all these pros to using apps to learn languages, there are certain cons that one should be aware of before starting to learn a language using an app.
Cons Of Learning Armenian Via Apps
Mostly, apps are built by individuals who don't necessarily have all the knowledge about the language being taught in the app. Hence, they might have a lot of grammatical errors. The lessons could also mix different dialects of a language which can be confusing for the person learning the language.
While using an app, you don't get the real conversation exposure that you would have if you took Armenian classes or if you learned Armenian from a tutor.
Lastly, apps are not made with certain individuals in mind. While a tutor can focus on your weak points and understand you better while learning Armenian, an app cannot do that. You will have to face the struggle of learning at a difficulty level made for the general public.
Learn More Armenian With Ling
Taking the time to learn a new language will enable you to connect with people you never imagined, and that is why Ling encourages you to do it. You can head over to its Armenian blog section to get your hands on well-curated articles and listicles at no cost!
Speaking multiple languages is an invaluable skill in this modern era. So why not download the Ling app on the Play Store or App Store right now and get the maximum benefit?
Updated by Punya