Is learning Vietnamese one of your most cherished dreams? Well, you are in luck! In today's blog, we will draw the curtain and present to you the best six apps to learn Vietnamese today!
We know that it can be quite challenging to filter through the thousands of educational apps out there. Therefore, we decided to help you out by coming up with this roundup article so that you can make a decision straight away. If you are interested in that, then keep on reading!
Why Learn Vietnamese?
The best part about learning the Vietnamese language is that it opens doors to a new world of culture and people. Imagine chatting with locals during your travels or ordering delicious "Pho" like a pro. (Did you see what I did there? *wink*) It's like having a secret key to connect with the heart of Vietnam!
And speaking of "Pho," Vietnamese cuisine is a flavor explosion. Learning the language lets you understand menus beyond just pointing at pictures. You'll uncover culinary treasures and maybe even impress your taste buds with your order.
And hey, if you're a true-blue language lover, Vietnamese offers a unique challenge with its multiple tones. The tones might seem tricky at first, but they make the language sing melodically. It's like your voice gets to dance while you speak!
Last but not least, it's about the "aha!" moments. As you grasp new words and phrases, you'll feel a sense of accomplishment that's seriously satisfying. And to take a philosophical tone, it's not just about words; it's about the connections you build.
So, there you have it – culture, food, brain workout, and that heartwarming feeling of progress. Learning Vietnamese is totally worth it!
Best Apps To Learn Vietnamese
Our Top Picks for Apps to Learn Vietnamese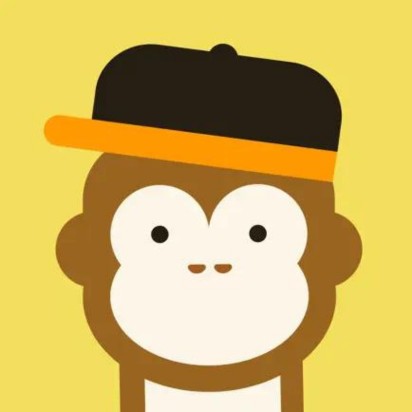 Chatbot exercises and g

amified quizzes
Audio recorded by native speakers
Grammar and speaking focus
Learn useful, everyday vocabulary to have fluent conversations

Practice Vietnamese grammar rules
Quality audio
Become conversational quickly
Learn useful, everyday vocabulary
Audio recorded by native speakers
With all the platforms out there, we are sure that there is an educational app that will fit your requirements and budget. What we have included below are the platforms that are most recommended by language learners and those that we have personally tried out and loved. If you feel that there are other platforms that can be included, feel free to comment down below, and we will test it out for you.
1. Ling: Best For All Round Learning
Ling is a language learning app liked by millions of language learners worldwide. This language-learning app is a perfect starter if you are a beginner in Vietnamese. It is available for both Android and iOS, but it can also be used on the desktop. Are you unsure whether this is the best platform for you? Read on the features of the Ling app below for better clarity.
Features
Ling teaches you the Northern Vietnamese dialect with a gamified approach. There are bite-sized games and quizzes to teach you the Vietnamese language in a fun way.
The app has various interactive features such as flashcards, quizzes, sentences, and conversation completion activities.
The app provides you with a chatbot to improve your communication skills. You can talk about daily life and casual topics, and this practice will lead you to fluency in your target language, Vietnamese in this case.
Ling also equips you with basic vocabulary and Vietnamese phrases, along with extensive grammar explanations.
Pricing
Monthly:$14.99
6 Months:$39.99
Yearly:$79.99 (7-day free trial available)
Lifetime: $149.99
2. Mondly: Best For Improving Conversational Skills
Mondly is a language learning app that offers 41 foreign languages, and unlike its rivals, this app allows you to learn from your native language. Mondly was chosen as the best language-learning app in the year 2019, and millions of users love it. The app is great for exploring general Vietnamese if you are a beginner or an intermediate learner. The topics are based on real-life situations. Mondly makes you practice speaking, listening, reading, and writing skills with different kinds of activities. You can get it from App Store, Play Store, and App Gallery.
Features Of Mondly
Mondly has about 50 topics pertaining to real-life situations that you can encounter anytime. Practicing these activities improves your conversational Vietnamese.
The app teaches you the necessary grammatical rules and provides you with an essential conjunction list for you to use to help you make fluent sentences.
Its user interface has an aesthetically appealing design and content for language learners.
The app also sports a chatbot for you to have a conversation in Vietnamese anytime and anywhere.
It also has a hands-free version so that you can continue to learn the Vietnamese language while doing your daily work.
Pricing
Free version available with limited content.
Premium subscription starts at $9.99 per month.
3. LingoDeer: Best For Learning With Flashcards
LingoDeer is a language learning app that offers courses in 10 languages, including Vietnamese. The app has grammar lessons designed by experienced language teachers, so it provides a deep understanding of Vietnamese grammar. One of the best things about LingoDeer is that you listen to a native speaker rather than a robotic voice in listening comprehension exercises.
Now, let's look at some other features of this app.
Features Of LingoDeer
LingoDeer has a flashcard system that you can customize according to your needs. This implies that you won't be asked to repeat the vocabulary that you have already memorized.
It enables you to take lessons offline with its downloadable content. You can download all classes with just one click, and you are ready to learn anywhere, anytime.
The quality of audio materials is in HD so that you do not have any difficulties while listening to recordings, and you can get the meaning quickly.
Pricing
Free version is available.
Premium subscription starts at $11.99/ month.
4. Duolingo: Best For A Gamified Experience
Talking about the best apps to learn Vietnamese will always bring you to Duolingo. Duolingo is the most popular language-learning app in the world. It has a gamified approach to teaching. Duolingo turns learning into a competition among learners, making you more motivated and hardworking. If you are a visual learner, then Duolingo is great for you since it has many illustrations that support the word's meaning.
You can learn more about Duolingo in our extensive Duolingo review.
Features Of Duolingo
If you are a newbie to Vietnamese, Duolingo contains many lessons for you, teaching the Vietnamese alphabet, vocabulary, and phrases in Vietnamese.
Duolingo is completely free, so you don't need to pay for the language content. However, there is also a premium (paid) version. You can continue your learning without getting interrupted by ads, plus you will have unlimited hearts.
The app has a well-structured design, which helps you to understand the vocabulary used in daily conversations in the Vietnamese language.
Pricing
Free version available.
The premium version, Super Duolingo, costs $12.99 per month with a 14-day free
5. Pimsleur: Best For Audio Lessons
The Pimsle­ur language learning program is designed to help learners develop fluency in conversation through audio lessons. It focuses on enhancing listening and speaking skills, making it particularly effective for students who want to use the language in authe­ntic conversations.
Pimsleur offers a comprehensive Vie­tnamese language course with multiple levels. The program guarantees that by dedicating just 30 minutes a day to learning, students will achieve fluency in the language.
Features Of Pimsleur
Pimsleur courses primarily rely on audio-based learning. Le­arners have the opportunity to listen to native speakers engaging in conversations in their target language, minimizing the need for writte­n materials or textbooks.
Pimsleur adopts a conve­rsational approach, placing emphasis on teaching learne­rs practical language skills required for everyday conversations. By employing this me­thod, individuals are enabled to compre­hend and actively
Progressive­ Difficulty: Courses begin with basic vocabulary. As learners progress, more complex language structures are gradually introduced, ensuring a steady increase in difficulty.
Pricing
Premium $19.95/month (one language)
All Access $20.95/month (all languages)
All Access Annual $164.95/year (all languages)
Pimsleur Lifetime Purchase Vietnamese Level 1 $150.00
6. VietnamesePod101: Best For Video Lessons
VietnamesePod101.com is a platform that offers a unique approach to learning the Vietnamese language and understanding its culture. Its language learning program provides a range of resources, including free daily podcasts, audio lessons, video lessons, and much more.
Features Of VietnamesePod101
Library of video and audio lessons: Learners have access to numerous audio and video lessons, which are essential for improving listening comprehension and pronunciation.
Grammar and vocabulary notes: VietnamesePod101.com provides vocabulary lists, grammar explanations, and exercises to help learners build a strong foundation in the language.
Progress tracking dashboard: The purpose of this tool is to help learners track their progress, set goals, and stay motivated in their language learning journey.
Pricing
24 Months Plan $6.50/month
12 Months Plan $9.75/month
6 Months Plan $13.00/month
3 Months Plan $14.30/month
1 Month plan $16.25/month
How To Choose A Language Learning App?
As you may have realized, all of the language apps mentioned above are designed for different purposes. That's why before choosing a language-learning app, you should know yourself and identify your needs as a learner. Answering these questions below can help you find out what you need!
Why do I want to learn this language?
How much time can I dedicate to learning the language?
Am I a complete beginner?
What language skills do I need to improve?
What learning style works best for me?
What proficiency level do I want to achieve?
Now, you know how to choose the most suitable language-learning app for yourself!
To Sum Up: The Best Language App Is Ling!
We know that learning an Asian language may be challenging, especially at the beginning stage. So, it is helpful to have a study plan to guide you through the process. That's why we have reviewed the best mobile apps to accompany you in your Vietnamese language-learning journey. I am sure you will find them very useful.
We've already made you look at some of the best apps to learn Vietnamese. But, the most useful and efficient we've seen so far is the Ling app.
So what are you waiting for? Start learning Vietnamese now!
Updated by Punya