Looking for apps to learn Nepali? Worry not! We have got your back. In this round-up, we are going to focus on the best apps to help you gain an all-round knowledge of the Nepali language. These learning apps will not only help you expand your vocabulary but also understand the country's culture and traditions.
Also, as we know, beginner and intermediate students prefer using mobile apps for learning Nepali or any other language nowadays. Why? Simply because apps like the Ling app can help you master the basics of a language at any time and anywhere in an engaging manner.
Our Top Picks for Best Apps to Learn Nepali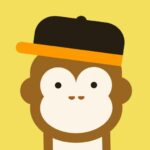 Interactive Lessons
Speech Recognition
AI Chatbot
Interactive Conversations
Spaced Repetition
Cultural Insights
Travel Phrasebook
High-Quality Audio
Spaced Repetition System
Why Learn The Nepali Language Via Apps?
Nepali is an Indo-Aryan language widely spoken as an official language in Nepal. It uses the Devanagari script and has over 17 million speakers worldwide. So, if you know Nepali, you can speak like a native while you are in countries like India and Bhutan.
Apps are useful in learning this language because they cover real-life examples and give the cultural context of the Nepali language. They also help in learning Nepali grammar and vocabulary faster, even when apps that focus on the basics are preferable for beginners. Also, a study on the usefulness of language learning apps confirms that using them improves communication skills.
Now that we have established you can learn Nepali faster using apps, here is a list of the top best ones. So, choose the best one and use your smartphone to make the learning process fun and more accessible!
Our Top 7 picks for Best Apps to Learn Nepali
Best For Overall Learning:

Ling

Best For Video Lessons:

Learn Nepali Speak Nepali Study Nepali

Best For Travelers:

Simply Learn Nepali

Best For Vocabulary & Phrases:

Cudoo

Best For Learning Nepali Script:

Learn To Write The Nepali Alphabet

Best For Practicing Spoken Nepali:

Memrise

Best For Finding Nepali Tutors:

iTalki
1. The Ling App: Best For Overall Learning
The Ling app is the best way to learn Nepali. It is a practical language learning tool with a gamified approach that makes language learning so much fun. The best part about this app is that it takes up everyday activities and turns them into language lessons, and that's what a language learner needs the most. It is a simple but effective app for a complete beginner.
The Ling app uses linguistic studies to help you become fluent in a short amount of time. There are interactive lessons recorded in native speaker voices to help your ears get trained to the sound of the Nepali language. Then, there is the AI chatbot to indulge you in real-life conversations. All in all, the Ling app helps you improve all your language skills simultaneously.
Devices: Android, iOS, Web
The Ling app turns language learning into an engaging experience with interactive lessons. Their speech recognition and AI chatbot are great for practicing everyday conversations in Nepali.
Features
The best part about the Ling app is the interactive lessons that cover everything from Nepalese characters and vocabulary to grammar, speaking, and listening.


The app also offers personalized learning paths so you can focus on the areas that matter most to you.


The Ling app has a speech recognition feature that helps you improve your accent and sound like a native speaker while practicing conversational skills with an AI chatbot.


The app sports a vast library of real-life dialogues and audio recordings for you to practice your listening skills.
Pricing
Monthly: $14.99


Six Months: $39.99


Yearly: $79.99 (7-day free trial)


Lifetime: $149.99
2. Learn Nepali. Speak Nepali. Study Nepali: Best For Video Lessons
Learn Nepali. Speak Nepali. Study Nepali is a Nepali language learning app developed by Bluebird. It is also one of the best apps to learn Nepali. With interactive video lessons, you can quickly learn to speak and understand the language.
The app offers personalized learning paths based on the user's proficiency level, learning goals, and interests. So, you can select from pre-recorded classes the ones you are interested in and make a course for yourself. For instance, one can opt for lessons related to business and jobs and focus on related Nepali vocabulary and phrases if one so wishes.
Devices: Android, iOS
Learn Nepali Speak Nepali Study Nepali Overview
Get a deep dive into Nepali language and culture with this app's native speaker-led lessons. It offers a personalized learning journey that enriches your understanding of Nepal.
Features
One of the most valuable features of the app is its integration of interactive conversations with native Nepali speakers.


Bluebird uses the scientifically proven spaced repetition approach to ensure that learners are retaining whatever they are learning on a real-time basis. It is as simple as listening and repeating the words.


Users can explore Nepali culture, traditions, festivals, and history, providing context to language usage and fostering a deeper connection to the language and its speakers.


One can also stream Bluebird lessons on smart devices like Google Home.
Pricing
Free with basic and limited features.


Monthly premium: $9.99


Yearly premium: $99.99


Lifetime subscription: $399.99
3. Simply Learn Nepali: Best For Travelers
Simply Learn Nepali is a free language-learning app that will help you learn Nepali quickly and efficiently. This app, designed by Simya Solutions, offers recorded lessons for speaking and writing. The app also helps you in writing essential Nepali phrases. All phrases and words are presented in their original phonetic sounds and written in Nepali script. You can also get an English translation of what's written in the Nepali language.
Devices: Android, iOS
Simply Learn Nepali Overview
The Simply Learn Nepali app is your travel buddy, offering a handy phrasebook for quick learning. Native speaker audio helps you navigate Nepal with ease.
Features
The app offers a travel phrasebook with 1000+ essential and relevant vocabulary in 32 categories.


All the audio lessons are offered in a high-quality audio format recorded by native Nepali speakers.


The app makes learning more challenging and varied by providing fun quizzes and interactive exercises.


The app also has a built-in spaced repetition system to help you with vocabulary retention.


It is best for travelers who want to learn some essential phrases on the go.
Pricing
Free with basic and limited features.


Monthly premium: $8.99


In-app purchases: $0.99
4. Cudoo: Best For Vocabulary & Phrases
Cudoo is one of the most popular language-learning platforms used across the globe. What makes Cudoo competitive is its brilliant built-in tool that tracks learners' progress throughout the courses. It also provides timely feedback on completed modules, quizzes, and assessments.
It not only offers customized lessons but also offers them in customizable plans. You can either opt for monthly learning plans or for a bundle, which certainly costs you way less.
Device: Web
Cudoo is a full-fledged learning platform for self-paced education. It's especially good for building up your Nepali vocabulary with structured courses.
Features
The app helps you gain a better understanding of Nepali culture through its immersive content.


It offers a wide range of courses covering subjects such as languages, professional development, technology, business skills, and so on.


The user has the flexibility to learn at their own pace – anywhere, anytime.


The course provides you with certifications upon completion.
Pricing
Monthly subscription: $25.00


Yearly subscription: $250.00


Individual courses: $4.99 to $24.99


Language bundles: Up to $199.00


Cudoo PRO: $999 (one-time payment)
5. Learn To Write Nepali Alphabet: Best For Learning Nepali Script
Learn To Write Nepali Alphabet is your go-to app for learning the Nepali writing system. The app uses the finger tracing method to let the user get the hang of the alphabet letters. Thus, the user is easily able to practice writing Nepali letters accurately and easily using the writing recognition tool.
The app includes a Hummingbird narrative to make studying more enjoyable. To feed the Hummingbird, all you have to do is improve your writing skills and plant a bunch of lily blooms in the yard. Once you are done studying, the Hummingbird will mature and change color.
Device: Android
Learn To Write Nepali Alphabet Overview
This app is a simple way to start writing the Nepali alphabet, thanks to its finger-tracing technique. It's user-friendly, making the learning process straightforward and effective.
Features
The app's 'Write Me' function aims to make learning Nepali characters enjoyable and straightforward.


The app also allows you to immerse yourself in Nepali characters through small games and exercises.


It works great as a complementary language learning tool for a complete beginner with no prior knowledge of Nepali characters.
Pricing
The Learn To Write Nepali Alphabet app is free to use.
6. Memrise: Best For Practicing Spoken Nepali
Memrise is worth considering if you want a comprehensive language-learning solution. It covers the fundamentals of the Nepali accent and guides you towards natural, real-life conversations. The best part is that Memrise's in-house linguists are not just specialists but enthusiastic native speakers. You can also learn by immersing yourself in the environment and understanding Nepali culture.
Devices: Android. iOS, Web
Memrise offers a dynamic way to learn Nepali, focusing on how it's spoken in daily life. The app features lots of native speaker videos and a methodical learning strategy.
Features
The Nepali course includes innumerable recorded video clips of local speakers. So, you have a good chance of learning to recognize native Nepali dialects and voices.


The learner can even schedule live online sessions with tutors on Memrise.


The app identifies words or concepts you need to review and schedules them for practice at specific intervals that are designed to reinforce learning.


The 'flower blooming' feature is an efficient way to keep a stock of successfully completing challenging tasks, such as retaining difficult vocabulary.
Pricing
Free with basic and limited features.


Monthly premium: $14.99


Yearly premium: $89.99


Lifetime subscription: $199.99
7. iTalki: Best For Finding Nepali Tutors
iTalki is the ultimate language-learning app that connects you with native Nepali tutors from around the world. With iTalki, you can have personalized one-on-one language lessons that fit your schedule and learning style. And guess what the best part is? You are not bound by expensive subscription plans! You can find a tutor depending on the budget your pocket allows.
Devices: Android, iOS, Web
iTalki connects you with Nepali tutors for personalized lessons that suit your learning style. It's a good option for students seeking a focused, interactive language learning experience.
Features
The app's best feature is its vast community of professional teachers who provide customized lessons tailored to your specific needs.


The tutors guide you toward perfect pronunciation, conversation, and grammar concepts.


You have the easy option of choosing the perfect tutor based on their expertise and ratings.


The platform also offers language exchange opportunities, allowing you to practice Nepali with native speakers in a friendly and supportive environment.
Pricing
Community tutors: $4 – $30/hour


Professional teachers: $10 – $80/hour


Lesson packages: Varies
Which Among The Apps To Learn Nepali You Should Choose?
You have gained enough knowledge of the apps to learn Nepali. However, if you want to speak Punjabi, Bengali, Hindi, Japanese, or any other language, you can take the help of the Ling app. It has pretty awesome features that offer engaging writing, speaking, and pronunciation activities.
It also provides fun games and mini-quizzes for learners free of cost. You can also learn advanced Nepali grammar and words with lessons crafted by professional speakers on Ling.
Download the Ling app now from the Play Store and the App Store, and start learning Nepali today!
Updated by: Jefbeck