In today's technology, apps for learning Bengali for kids pop out of nowhere to teach children new languages. Bengali, with its rich history and cultural significance, is no exception. As someone deeply involved in the language learning community, I've seen firsthand how effective the right tools can be.
Among the top contenders to learn Bengali is the Ling app, a blend of fun and education that's hard to beat. But how does it measure up against the rest? Stay with me as I walk you through the best apps for learning Bengali for kids this 2023, ensuring your child gets a head start in mastering this beautiful language.
What Are The Best Apps To Learn Bengali For Kids?
Now, to help you navigate the options, I've compiled the top apps for learning Bengali for kids. We'll discuss each app individually, giving you a comprehensive understanding of their features and what users think of them.
Our Top Picks for Apps for Learning Bengali for Kids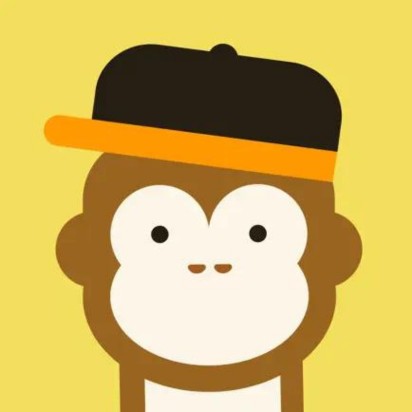 Multilingual Courses
Short Exams
Progressive Curve
Playful Games
Short Lessons
Interactive Quizzes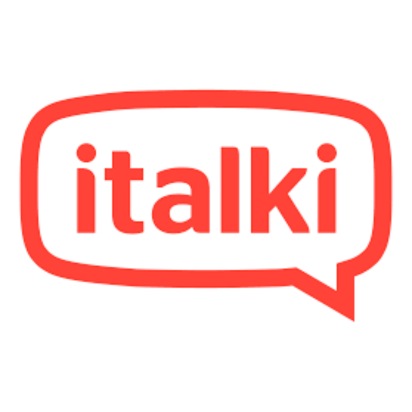 Custom Lessons
Flexible Schedule
Interactive Classes
1. Ling App: Best For Comprehensive Bengali Learning
When I think of a holistic Bengali learning experience, the Ling app immediately comes to mind. It's a language app meticulously designed for young learners. With over 200 lessons, each tailored for young users, it's evident that meticulous thought has gone into its creation. 
The collaboration with native speakers? That's the cherry on top! This ensures authenticity in every lesson. Did I mention the chatbot? It's your kid's Bengali teacher, always ready for a chat, day or night.
I know that many apps for learning Bengali for kids gamify their content, but the Ling app does it with finesse. Here, your little one will rack up points while diving deep into the language.
The grammar tips, enriched with real-world examples, make complex Bengali concepts digestible. With features like instant pronunciation feedback and short exams, it's clear why the Ling app is always on top.
Devices: Android, iOS, Web
Standout Features
60+ Language Courses: While our focus is Bengali, it's heartening to know that the same platform offers over 60 languages. So, if someday your child's curiosity extends beyond Bengali, they're already set.


Short Exams for Retention: After diving into lessons, the Ling app tests your kids with short exams. It's their way of ensuring that the Bengali vocabulary and phrases stick.


Progressive Learning Curve: As kids move forward, they're introduced to advanced Bengali topics. This ensures they're always up for a challenge and ready for real conversations.
User Feedbacks
Positive Feedback: The Ling app has garnered appreciation from many users. One remarked, "So far, this is very helpful to me," highlighting its effectiveness in the Bengali learning journey. Another user, despite encountering a minor glitch, was quick to commend how the "developer immediately responded and addressed the concern."


Room for Improvement: A user pointed out a technical aspect, noting, "Whenever I change the answer, choice suddenly disappears." This feedback underscores the continuous evolution of the app.
Pricing
Free with beginner lessons and an introductory Chatbot.


Monthly: $14.99


Six Months: $39.99


Yearly: $79.99 (7-day free trial)


Lifetime: $149.99
2. Qlango: Best For Gamified Learning Design
Qlango turns Bengali learning into a playful adventure. Its games and quizzes are undeniably engaging, especially for the younger lot.
But when you peel back the layers, you'll realize it lacks the depth a language learner needs. Sure, the design is vibrant, and the quizzes are fun, but where's the structure?
Enter the Ling app. With its retention-focused lessons and vast learning modules, it's in a different league. Quango might give your child a playful introduction, but the Ling app? It's like enrolling in a comprehensive Bengali course, ensuring kids grasp every nuance.
Devices: Android, iOS
Standout Features
A Gaming Galore: Qlango's games are tailored to make learning Bengali online a delightful experience. From matching games to quick quizzes, it keeps young minds engaged.


Bite-Sized Lessons: Kids and long lessons? Not a great combo. Qlango gets it. Their short sessions guarantee that learning Bengali feels like a fun activity rather than a task.
User Feedbacks
Positive Feedback: Qlango is recognized for its beginner-friendly approach. A user stated, "It's quite convenient and useful. At least for beginners," indicating its suitability for initial stages of learning.


Room For Improvement: Some users seek more depth. A comment read, "Some of the questions are sooo easy," suggesting room for more advanced content.
Pricing
Monthly premium: $7.99


Yearly premium: $59.99


Lifetime subscription: $119.99
3. iTalki: Best For Personalized Bengali Tutoring
iTalki's proposition is unique: find Bengali tutors online. The sheer joy of interacting with a native Bengali speaker is unparalleled.
But here's the catch: while the sessions of iTalki are personalized, a consistent roadmap is lacking. How do you measure your child's progress when the path isn't clear?
This is where the Ling app shines. It offers a structured journey peppered with interactive features. 
The chatbot, for instance, mimics real-life interactions, ensuring you're never short of conversational practice. This blend of structure and real-time interaction sets the Ling app apart.
Devices: Android, iOS, Web
Standout Features
Tailored Tutoring: With many native Bengali speakers, kids can find tutors that resonate with their learning style. It's personalized learning at its best.


Your Time, Your Pace: iTalki's flexible scheduling allows your child to learn Bengali online at their convenience.


Dynamic Lessons: No two iTalki sessions feel the same. Thanks to the interactive lesson plans by tutors, every class is a new adventure, focusing on the learner's unique needs.
User Feedbacks
Positive Feedback: iTalki's community of native Bengali speakers is a notable feature. A user mentioned, "So far, so good," reflecting a positive experience.


Room for Improvement: There were concerns, with a user stating, "They gave away my credits for classes that I purchased," pointing to potential challenges within the platform.
Pricing
Community tutors: $4 – $30/hour


Professional teachers: $10 – $80/hour


Lesson packages: Varies
4. Mondly: Best For Adaptive Learning And Real-Life Situations
Mondly's strength lies in its adaptability. It tailors content based on your child's progress, ensuring lessons always feel fresh. The real-world scenarios? Engaging, no doubt.
But when you compare it to the Ling app's exhaustive offerings, Mondly feels like it's just scratching the surface.
The Ling app, with lessons spanning beginner to advanced topics, offers a more comprehensive experience. Mondly might give your kid a glimpse of practical Bengali, but the Ling app ensures they'll dive deep, genuinely immersing themselves in the language.
Devices: Android, iOS, Web
Standout Features
Adaptive Learning Journey: Mondly adapts its content, assuring that kids are always intrigued and challenged.


Real-World Through AR: Mondly's AR lessons are a game-changer. Your child can practice Bengali in real-world scenarios, all through the magic of technology.
User Feedbacks
Positive Feedback: Mondly's approach to teaching Bengali has been acknowledged. "One of the few apps that teaches Bangla," a user noted, emphasizing its distinct offerings.


Room for Improvement: Some users expressed limitations, with a remark like, "It's very limited for those who don't have a premium plan," indicating a desire for broader accessibility.
Pricing
Free with basic daily lessons.


Monthly premium (one language): $9.99


Yearly premium (one language): $47.99


Lifetime (all languages): $89.99
5. 50Languages: Best For Bengali Vocabulary Building
50Languages feels like your kid's first step into the Bengali world. It's a commendable tool for vocabulary enhancement, and the audio guides are a neat touch. But language is vast, and vocabulary is just one aspect.
In contrast, the Ling app offers a panoramic view of Bengali. From grammar to conversation skills, it covers all bases. While 50Languages introduces your young ones to words, the Ling app ensures you weave them into coherent, fluent sentences.
Devices: Android, iOS
Standout Features
Tune in to Native Tones: Voiced by native Bengali speakers, they ensure that kids get their Bengali pronunciation spot on from the get-go.


Beyond the App: 50Languages isn't confined to your screen. With materials like books and worksheets, it's a holistic tool for every Bengali learner.
User Feedbacks
Positive Feedback: The app's Bengali vocabulary focus has been appreciated. A user shared, "The best one in learning Bangla in Google Apps Store for me," highlighting its specific strengths.


Room for Improvement: Some users pointed to usability issues, with comments like, "The Bengali script is very minute and impossible to read in Android," suggesting user interface improvements.
Pricing
Free with ads, limited features, and no access to tests.


Silver: $3.00 (one month), $6.00 (six months), $8.00 (one year)


Gold: $5.00 (one month), $8.00 (six months), $12.00 (one year)
6. Learn Bengali Quickly: Best For Flashcard-Style Vocabulary Learning
Learn Bengali Quickly is like your child's first day at school. It introduces them to the basics, using flashcards as its primary tool.
The likes of these apps to learn Bengali are a good start for any beginner. But as I always say, language learning is a marathon, not a sprint.
The Ling app understands this. It doesn't stop at basics. It goes deeper, ensuring every learner, whether a novice, intermediate, or advanced, finds value. While Learn Bengali Quickly sets the stage, the Ling app ensures a stellar performance.
Devices: Android, iOS
Standout Features
Flashcards Fun: Learn Bengali Quickly brings the age-old flashcard method to the digital age. Paired with audio guides, it's a visual treat for kids, making Bengali vocabulary building a breeze.


Tag, Search, and Learn: The app lets users tag challenging phrases for a quick revisit. And with its robust search feature, diving into specific Bengali words or phrases becomes super easy.
User Feedbacks
Positive Feedback: The app's design and content have resonated with users. "I got this app very helpful, easy to use and with interesting phrases," a user mentioned, emphasizing its approachability.


Room for Improvement: Some users felt the content was limited, with remarks such as, "Very limited sentences…not worth paying for," suggesting potential areas for expansion.
Pricing
Learn Bengali Quickly is a free app, making it accessible to young Bengali language learners. For an ad-free experience, there's a one-time payment of $2.99. This guarantees smooth learning without interruptions.
Why Should Your Kids Learn Bengali?
Most linguists will agree that picking up a new language for your child can be a strategic move. But out of all the languages, why Bengali? Let me share some insights:
A Global Player: Bengali or Bangla isn't confined to Bangladesh and India's West Bengal. Its influence is growing, making it a valuable asset in international circles.


A Cultural Journey: Bengali offers a window into a rich world of literature, music, and festivals. Isn't it good for your child to appreciate the depth of Rabindranath Tagore's poetry or the vibrancy of Durga Puja?


Cognitive Boost: Beyond the cultural and economic benefits, learning Bengali can enhance cognitive skills, improving memory and problem-solving abilities.


A Vast Community: By learning Bengali, your child can connect with a community of over 284 million people. That's a lot of potential friends and connections!
How Do Apps For Learning Bengali For Kids Help?
Learning a new language, especially one as rich and diverse as the Bengali language, has never been more accessible. These apps harness the power of technology to make language learning engaging, interactive, and effective. Here's how:
Engaging Interactivity: Ditching classroom monotony, apps like these offer gamified lessons and quizzes to captivate young minds.


Cultural Insights: Beyond language, they provide a glimpse into Bengali culture and traditions, enriching the learning journey.


Tailored Learning: Catering to individual paces ensures every child fully grasps concepts before progressing.


Real-Time Feedback: Immediate corrections help reinforce proper pronunciation and usage.


Anywhere Learning: Be it after school or on a car ride, Bengali learning becomes accessible anytime.


While all the apps for learning Bengali for kids listed offer unique features, the Ling app stands out for its comprehensive approach. Your kids will learn the language and experience it. With over 60 languages available, the Ling app ensures that your child's linguistic curiosity is always fueled.
And for those willing to dive deeper into languages, our website offers daily language articles. From intricate grammar lessons to fascinating insights into various cultures, we've got you covered.
So, download the Ling app from Google Play and the App Store now. Watch your child's world expand with every word they learn.