Learning Korean? It's no easy feat. You might wonder where to start or how to keep the momentum going.
And the big question: can you really become conversational in a short time? Enter 90 Day Korean, an online course that promises to make the process smoother.
But does it live up to its promise?
In this 90 Day Korean review, we will break down its structure, content, and design. Next, we'll delve into its unique features. Then, we'll discuss who this course is ideal for and compare the free and subscription options.
So, whether you're planning a move to Korea, a fan of K-drama or K-pop, or simply intrigued and want to learn a new language, this review is for you. Let's get started.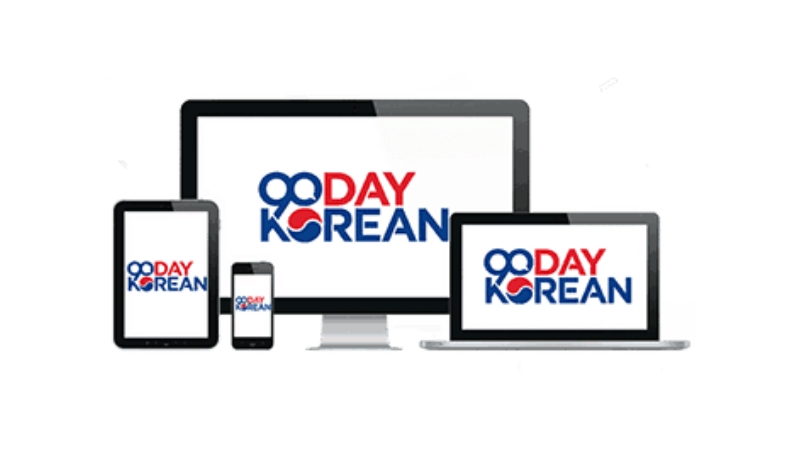 What Is 90 Day Korean?
90 Day Korean is different from your average language course. It's a full-on program that's all about making Korean learning effective and enjoyable.
It's not about games or gimmicks. It's about real, practical Korean that you can use in your everyday life.
The team behind 90 Day Korean? They're serious about language learning.
They believe in a structured approach coupled with personal coaching. Their goal? To help you become conversational in Korean in just 90 days.
But there's more!
The team brings together principles from psychology, education, coaching, and rapid language learning.
They're not just teaching Korean.
They're changing the way we learn languages. They constantly adapt, evolve, and improve to provide the best learning experience possible.
What Is 90 Day Korean For?
It's for you, me, and anyone else who wants to learn Korean.
Whether you're planning a trip to Korea, interested in Korean culture, or just love the challenge of learning a new language, 90 Day Korean is your ticket to achieving your language goals.
Languages Offered
As the name suggests, 90 Day Korean focuses solely on teaching the Korean language.
It's a specialized course that provides a deep dive into Korean, covering everything from the basics to more advanced topics.
Who Is 90 Day Korean for?
90 Day Korean is suitable for learners of all levels.
Whether you're a complete beginner or have some knowledge of Korean, the course adjusts to your level, ensuring a learning experience that's just right for you.
With structured lessons and personal coaching, 90 Day Korean offers a unique and effective approach to language learning.
| | |
| --- | --- |
| Pros | Cons |
| The course is written with a sense of humor and storytelling, making it far from dry or boring. | The fun titles for each lesson can make it difficult to find specific lessons when you want to review them later. |
| The course covers a lot of material but is organized in a way that doesn't feel overwhelming. | While you can access the course from the app, it simply redirects you to a mobile-friendly version of the course in your browser. |
| You're assigned a 1-to-1 Korean coach who can answer your queries whenever you're struggling with one of the lessons. | The search function within the course doesn't always work, making it hard to find the material you want to review. |
| The course focuses on teaching you 20% of Korean, giving you 80% of the results, making your learning more efficient. | |
How Does 90 Day Korean Work?
90 Day Korean is a language course with a twist. It's divided into four 90-day modules, each packed with lessons, exercises, and challenges.
The aim? To take you from a beginner to an intermediate level in Korean in just a year. Let's take a closer look.
Course Structure
The course is neatly divided into four main modules, each spanning 90 days. Inside these modules, you'll find smaller units, each housing between 8–15 lessons.
The lessons cover everything from vocabulary and grammar to cultural insights and practical exercises.
Learning Pace
The beauty of 90 Day Korean is its flexibility. You're not tied to the 90-day structure.
You have full access to the materials as long as you're subscribed so that you can learn at your own pace.
Lessons land in your inbox weekly, but if you're eager to progress faster, you can request advance access to the course materials.
Personal Coach
With 90 Day Korean, you're never alone. Every student gets a personal coach.
Got a question? Need help with a lesson? Your coach is there to guide you. You can message them directly within the course, and they typically respond within 24 hours.
Course Content
The course content is varied and engaging. It's divided into different categories like fundamentals, 80/20 vocabulary, thematic lingo, and challenges.
The fundamentals cover the critical aspects of the Korean language. At the same time, the 80/20 vocabulary lessons focus on the most commonly used words.
Thematic lingo lessons are based on specific themes, and the challenges test your understanding and application of what you've learned.
Extras
90 Day Korean doesn't stop at the main course content. It also offers a range of extra materials.
These include Anki decks for vocabulary memorization, lessons on typing in Korean, a beginner's guide to asking questions, and monthly live training for pronunciation and conversation practice.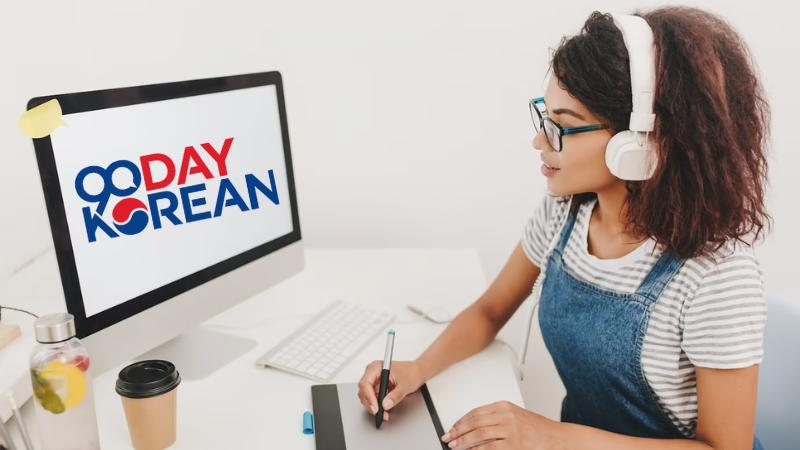 90 Day Korean Design And Interface
When it comes to language learning, the design and interface can make or break your experience.
It's not just about the content but how that content is presented. So, let's dive into the design and interface of 90 Day Korean.
For Desktop
90 Day Korean on desktop? It's a breeze. The layout is clear, guiding you through lessons and modules with ease.
Your weekly plans are right there, making tracking progress a cinch.
Interactive lessons, audio files for pronunciation, note-taking features; they've got it all.
And the color-coding in the "ReadnRight" exercises? A smart touch.
For Mobile Apps
Here's the catch: there's no dedicated mobile app for 90 Day Korean. But their website is mobile-friendly.
So, you can still learn on your phone or tablet. It's not the same as a dedicated app, but it does the job.
Overall User Experience
Based on my 90 Day Korean review, the overall user experience is a thumbs up. The course is structured to make learning Korean less daunting.
The lessons are clear. They even use psychological tricks to help you remember.
The personal Korean coach feature is a standout, offering tailored support.
The weekly challenges and extra materials? They add depth to your learning.
And the flexibility? You set the pace. Ready for the next week's materials? They're just a click away.
Features Of 90 Day Korean
90 Day Korean is more than just a language course. It's a comprehensive learning experience packed with features designed to make learning Korean engaging and effective.
Weekly Lessons
Every week, a fresh batch of lessons goes to your inbox. But these aren't your average lessons.
They're focused on practical, everyday Korean, the language as it's spoken by locals.
The lessons are interactive and engaging, making learning far from a chore.
Personal Korean Coach
One standout feature is the personal Korean coach.
This isn't just an automated bot. It's a real person who guides you, answers your queries, and helps you navigate the course.
This human touch adds a layer of engagement and effectiveness to the learning process.
Regular Testing
How do you know if you're retaining what you've learned? Yep, regular testing.
90 Day Korean incorporates tests into the course to track your progress. These tests are quick, fun, and far from a chore.
They reinforce your learning and highlight areas needing more practice.
Challenges And Rewards
90 Day Korean keeps things interesting with weekly challenges. These are practical tasks that help you apply your learning.
Completing these challenges gives you a sense of achievement.
There are also rewards for completing these challenges. This gamified approach makes learning more engaging and fun.
Structured Modules
The course is divided into four modules, each focusing on a different aspect of the Korean language.
The modules are:
Conversationalist: Teaches you how to have basic conversations in Korean.
Culture: Teaches you about Korean culture and customs.
Advanced: Teaches you more advanced Korean grammar and vocabulary.
So, whether you're learning basic conversations or advanced grammar and vocabulary, there's a module for you.
Video And Audio Lessons
The course includes over 100 video lessons taught by a native Korean speaker, Michael Thomas.
There are also over 100 audio lessons that you can listen to anywhere, making learning flexible and convenient.
Interactive Exercises
To help you practice what you've learned, the course includes over 100 interactive exercises.
These exercises provide hands-on practice, reinforcing the lessons and making learning more effective.
Quizzes And Tests
To assess your progress, the course includes over 100 quizzes and tests.
These assessments provide a clear picture of your progress and help identify areas where you need more practice.
Community
Learning a new language can be tricky, but you're not alone here.
The course includes a community where you can ask questions and get help from other students.
It's a supportive environment where learners can share their experiences and learn from each other.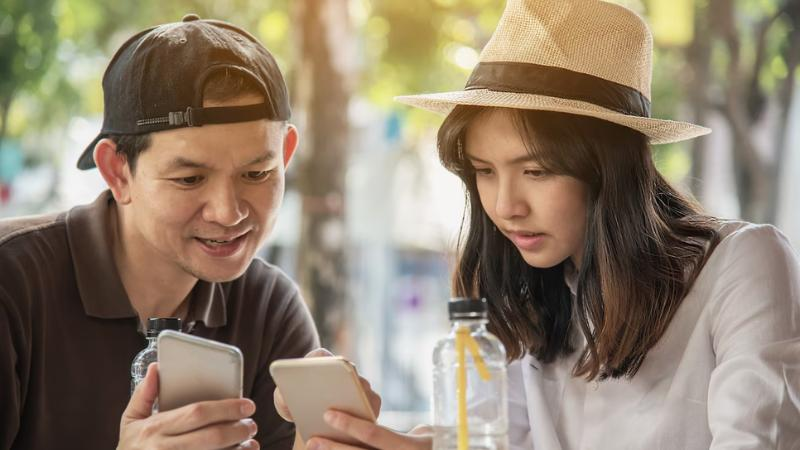 Who Is 90 Day Korean For?
90 Day Korean isn't just for anyone. It's for people with a purpose, a goal, a reason.
Let's see who can benefit the most from this course.
For People Moving To Korea
Are you packing your bags for Korea? 90 Day Korean is your language buddy.
Unlike Memrise, which focuses mainly on vocabulary, 90 Day Korean is not just about words and Korean phrases. It's about living the Korean life.
The lessons? They're practical and focused on everyday Korean.
For Lovers Of Korean Culture
Got a soft spot for Korean culture? 90 Day Korean is your cultural guide.
It's more than language lessons. It's a cultural immersion.
The course? It comes with cultural notes. You'll get insights into traditions, customs, and societal norms.
For K-Drama And K-Pop Fans
Can't get enough of K-Dramas and K-Pop? 90 Day Korean is your fan club.
Imagine watching your favorite K-Drama, no subtitles needed. Or singing along to K-Pop songs, nailing every Korean word. That's the 90 Day Korean experience.
For Business People
Working with Koreans? 90 Day Korean is your business partner.
It's more than a language course. It's a communication tool.
The focus? Practical, everyday Korean. You'll navigate business meetings, negotiations, and daily interactions with confidence.
90 Day Korean Free Vs. Subscription
90 Day Korean provides options for every learner, whether you're just starting out or ready to go deep into the language. Let's explore these options.
The Free Version
90 Day Korean offers a free lesson for those who want to get a feel for the course. This gives you a taste of the course's learning style and content.
Pros:
No cost is involved.
Gives you a feel for how courses are taught.
Cons:
Limited access to course materials.
The Subscription Plans And Price
For those ready to commit, 90 Day Korean offers two subscription plans: Standard Membership and VIP or Coaching Membership.
As for the payment, you can pay by credit card, Google Pay, Apple Pay, and PayPal.
Membership Type
Price
Pros
Cons
Standard Membership
$35/month or $299/year
-Access to the inner circle course with materials, including video lessons, audio lessons, interactive exercises, quizzes, and tests.

-Access to the 90 Day Korean community.

-No contracts, so you can cancel anytime.
-No personal Korean coach.

-No live classes.
VIP or Coaching Membership
$59/month or $500/year
-Includes everything in the Standard Membership.

-A personal Korean coach who will help you track your progress and provide feedback.

-Access to live classes.
-More expensive than the Standard Membership.
Which Option Is Best?
The best option depends on your learning needs and budget.
If you're just starting out and want to see if 90 Day Korean is right for you, the free lesson is a good starting point.
If you're ready to commit to learning Korean and want access to all course materials, the Standard Membership could be a good fit.
If you want additional support and live classes, the VIP Membership could be worth the extra cost.
Fortunately, the Standard and VIP Memberships offer a 7-day free trial, so you can try them before buying.
Getting Started With 90 Day Korean
Starting your Korean language journey with 90 Day Korean is straightforward, whether you're on a desktop or mobile device. Here's a simple guide to get you going:
Create an account and sign in.
Choose a membership plan that suits your learning needs and preferences.
Once you've purchased a membership plan, you'll gain access to the course materials.
Begin your Korean learning journey by watching the introductory video lessons.
Start working through the lessons in the first module.
As you progress, complete the interactive exercises and quizzes to reinforce your learning.
If you encounter any difficulties or have questions, don't hesitate to use the community forum.
Continue working through the modules at your own pace.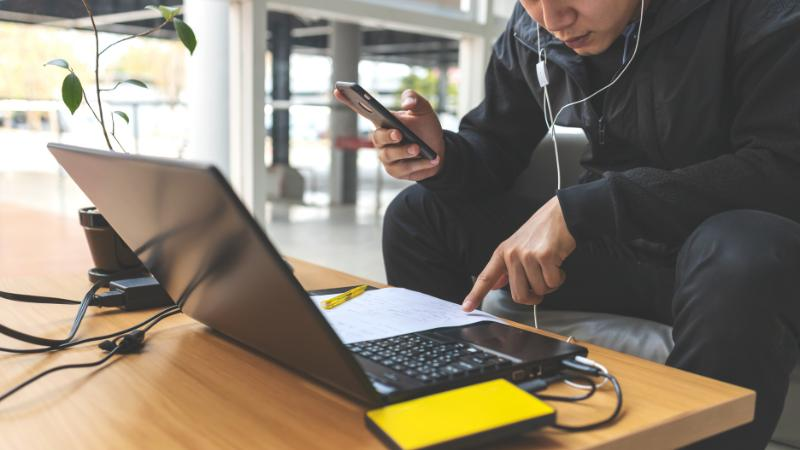 Reviewing 90 Day Korean: My Personal Experience
As a natural language learner, stepping into the 90 Day Korean course was like opening a new door in my learning adventure.
The course's unique teaching style, engaging content, and personal coaching created a rich learning experience.
But, like any adventure, it wasn't without its challenges. Let's walk through my personal experience with the course.
Starting The Journey
I started learning with 90 Day Korean by signing up on their website. The course structure was inviting.
It's divided into four 90-day modules. This made the vast content feel manageable.
The 90 Minute Challenge
Next, I tackled the 90-Minute Challenge. This unique feature promised to teach me to read Korean in just 90 minutes.
The challenge was effective. It used simple explanations and psychological tricks to remember the sounds of the Korean alphabet, Hangeul.
By the end, I could read a few Korean words. It was an encouraging start.
Weekly Plans
The course is organized into weekly plans. I had the option to move on to the next week's materials whenever I was ready.
This structure prevented me from feeling overwhelmed. It allowed me to progress at my own pace. I found this approach practical and less stressful.
Variety Of Lessons
Each week, the course provided a mix of lessons. Fundamental lessons covered essential aspects of the Korean language, like Korean sentence structures and verb forms.
The 80/20 vocabulary lessons focused on teaching the most frequently used Korean words. Thematic Lingo lessons introduced vocabulary related to specific themes.
Challenges And Personal Coaching
The challenges were a highlight of the course. They provided an opportunity to apply what I had learned throughout the week.
I received feedback from a personal Korean coach. This interactive element of the course made learning more engaging and rewarding.
Overall Experience
Based on my experience, the 90 Day Korean was an enlightening one. The course's unique approach and personal coaching made learning Korean a captivating experience.
Now, let's go into the specifics of what worked and what could use a bit of tweaking.
90 Day Korean's Positive Points
Engaging Content: The course's blend of humor and storytelling keeps monotony at bay, making the learning experience enjoyable.
Comprehensive Yet Accessible: The course covers a vast amount of material in a user-friendly structure, making navigation and progression through the course a breeze.
Personal Korean Coach: The personal Korean coach is a standout feature. This coach provides guidance, answers queries, and assists in navigating the course, adding a personal touch to the learning experience.
Focused Learning: The course zeroes in on teaching the 20% of Korean that will yield 80% of the results. This approach streamlines your learning, enabling you to start using Korean swiftly.
What Could 90 Day Korean Improve?
Lesson Titles: The playful lesson titles can make locating specific lessons for later review challenging. More descriptive titles could simplify navigation.
Mobile App: The course can be accessed from the 90 Day Korean app, but it simply redirects you to a mobile-friendly version of the course in your browser. A dedicated app with offline access could elevate the learning experience.
Search Function: The search function within the course can be hit-or-miss, making it difficult to locate material for review. Improving this function could make the course more user-friendly.
Wrapping Up 90 Day Korean Review
Embarking on a language-learning journey can be quite the adventure, and 90 Day Korean certainly adds to the excitement.
Its unique blend of humor, storytelling, and practicality makes learning Korean less of a chore and more of a joy.
As I keep mentioning in this 90 Day Korean review, the personal Korean coach feature adds a human touch, making the learning experience more personalized and engaging.
Sure, some areas could use a bit of polishing. The playful lesson titles could be more descriptive, and the search function could be more reliable. But these are small bumps on an otherwise smooth road.
Whether you're dipping your toes into the Korean language for the first time or looking to deepen your existing knowledge, 90 Day Korean offers a comprehensive and engaging platform.
But remember, the success of your language learning journey ultimately depends on your commitment and consistency. With 90 Day Korean, you've got a solid partner on this journey.
Learn The Korean Language With Ling!
Looking for another tool to boost your Korean language learning skills? Allow me to introduce the Ling app.
This language-learning app is designed to make language learning meaningful and fun.
It's not just about memorizing words and phrases. Ling is about connecting through language and forming meaningful relationships with everyone you meet.
And did you know that the Ling app offers over 60 languages? Yes, and Korean included!
Not only that, but it's designed to be practical and engaging, with various exercises and activities that keep you entertained while you learn.
It combines different learning styles, including sentence structures, reading, writing, and listening, to provide a comprehensive learning experience.
But Ling is not just another language-learning app. It's a community.
When you join Ling, you're joining a community of language learners worldwide. You can ask questions, get help, and share your thoughts with others.
And here's a cool one: Ling offers a variety of resources to extend your knowledge, including daily blog posts on language-related topics. This makes learning Korean fun!
So, are you ready to start learning new languages with Ling? It's easy.
The Ling app is available for download on Google Play and App Store and can be accessed on the desktop through a browser. Talk about flexibility!
So, what are you waiting for? Start learning with Ling today!