Wondering how the Duolingo Spanish courses fair against other language tools? With all the available learning resources you can find online, we bet you are wondering what makes this platform stand out and why there are tons of people online raving about it. Perhaps, you are even asking questions on whether it is truly a great app or are the good reviews online part of one big marketing ploy. To put your mind to ease, we will discuss here what the app is all about and what makes it truly cool.
Got the time? With all the spare time we are finding ourselves with due to the COVID-19 restrictions, there's a really high chance that you are looking for activities that will help you improve personally and professionally. Some have decided to take on a new hobby or develop some professional skills to land a new job or start an exciting new career. And if you have seen the job posts on LinkedIn and other websites, you might realize that a whole range of reputable companies is all looking to hire employees who can speak a foreign language. For this reason, learning languages have new meanings!
Back in the day, learning a foreign language was not deemed as a necessity and would not help you bank on positions in your desired companies. But with the high level of competitiveness in society now, having good proficiency in some of the top languages will help you develop a competitive edge. While reading this, I know that there is one question in your mind right now…" what language should I begin with?" Well, the answer to that lies in your objectives.
Let's say that you are interested in working for an international company: For cases like this, it would be wise to have mastery of some of the usual business languages today. However, if your plan is to land positions where you are directly going to interact with other people, then learning some of the most common languages with big speakership is better. One example of such a language is Spanish.
Improving your speaking skills in Spanish will pave the way for you to get connected with millions of native speakers situated across the globe. Since there are over 21 countries that make use of such a language, having expertise here will somehow ensure that you will get yourself easily understood by the locals.
Now if you are truly interested to learn Spanish, then one of the premium language resources you can use is Duolingo. Let's learn more about this in the sections below.
Duolingo Spanish: What Is This Language Learning App About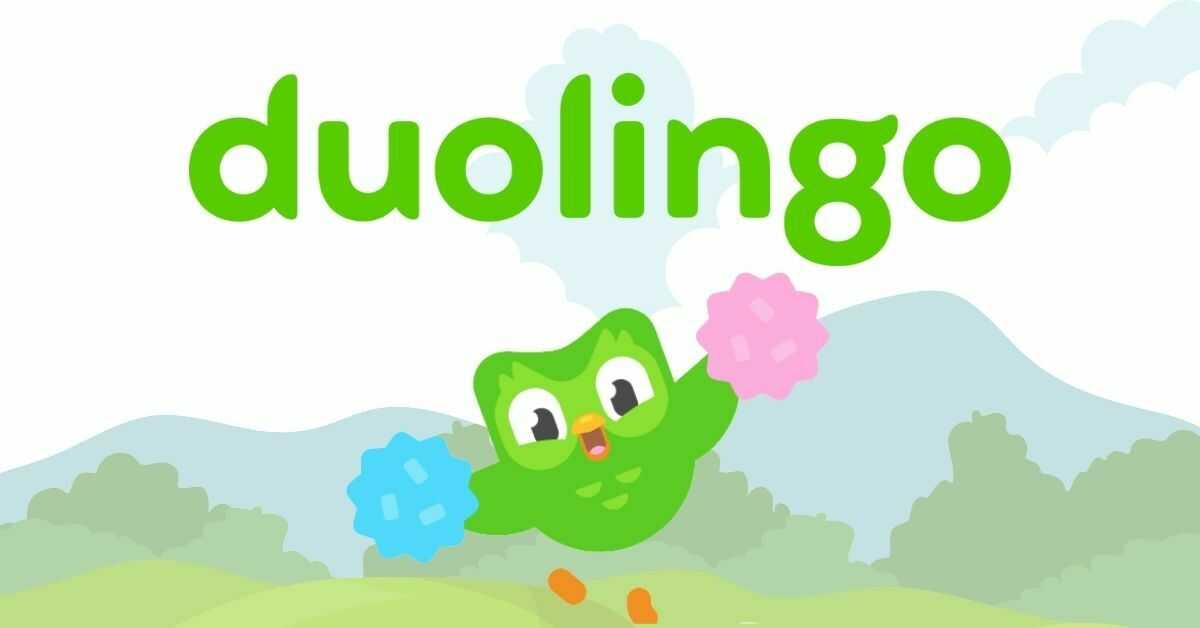 Duolingo is a relatively newer language application compared to its competitors. It was founded in 2011, and it has massively become the home to over 300 million users across the globe. To date, Duolingo has lessons for 40 different languages, but there are still upcoming languages in their incubator program. What makes it truly interesting is that it comes with languages that you might not believe exists, like Dothraki from Game of Thrones!
In addition to that, Duolingo is pretty popular among language learners since it comes with a gamified approach which makes the whole process fun and exciting. It also has a very active online community which is perfect if you need help clarifying some information or you simply just want to hang out with like-minded people virtually.
One downside about the app, though is that it only has very few languages, unlike other apps that teach you 50-60+ languages. On the flip side, this can be a great tool if you just want to dip your toes on different languages and find which one suits your needs and requirements.
3 Awesome Features Of Duolingo Spanish
Before you download the app and get yourself a famous sculpture of the Duolingo owl, let's first discuss its amazing features!
Firstly, Duolingo Spanish used to only rely on their platform in giving lessons, but they are now also offering podcasts for the Spanish language. The Duolingo Spanish podcast lasts anywhere between 20 to 30 minutes which can be pretty long but is good if you find yourself stuck during the rush hour or simply while you are doing shopping. Through this feature, you can listen precisely to those Spanish speakers say something, and you can emulate it in the long run.
The second feature that is really cool when it comes to learning Spanish in Duolingo is that it starts off with the basics. We have tried tons of applications that brand themselves as beginner-friendly, but lesson 1 will be about memorization of sentences and phrases right away. For the case of Duolingo, they take on the "slow but steady" route, wherein they start with the basic words and expressions that are truly useful in real-life. The whole process is very organized, and it takes on a gamified approach which is great for beginners.
The third feature that we loved about the Spanish lessons on Duolingo is the fact that it has quizzes that will pinpoint specific language points. This platform has it all for you, from grammar skills, word choice, pronunciation, and even spelling and writing characters. And the best part here is the fact that you can access all these even if you are using the free version.
How Many Spanish Words Does Duolingo Cover
Are you wondering how many words in Duolingo Spanish can you learn? Based on the recent update, Duolingo offers you a chance to master 5,591 words by simply using the language app alone. That number of words is way too much, and learning all those will seriously upgrade your Spanish-speaking skills in an instant. The Duolingo team revealed amazing insights and stated that the app would continuously be updated to include more as time went by.
How Long Does It Take To Learn Spanish Using Duolingo
In as much as we want to give a definite range to answer this question here, we cannot deny that learning Spanish will take you some time. According to the FSI, consistent practice for about 24 weeks is enough to turn you into a proficient speaker instantly. However, the very concept of "learning" something highly depends on you alone. Even if you use multiple apps aside from Duolingo but if you are not motivated or passionate enough, your learning progress may be staggard.
Wrapping Up
As we reach this part of the post, we hope that you were able to learn more about how Duolingo can help support you in language learning. At the end of the day, we firmly believe that learning with Duolingo is pretty fun and entertaining, especially for absolute beginners in Spanish. Furthermore, by simply using the app religiously every single day, you can learn new words and expressions, which will help you interact better with native speakers.
In addition, the fact that the app makes use of game-like lessons will surely help everyone learn a language in a fun and motivating way. And if you have the app installed on your mobile phone, you can expect tons of notifications that will remind you that it is time for you to use the app and learn Spanish. While the free version of the app is pretty comprehensive already, you also have the opportunity to unlock more features when you subscribe to the Duolingo Plus.
Did you enjoy learning more about this exquisite language learning tool? Given its great reviews online and the number of people hyping this platform online, there really is something quite unique about it that makes it stand strong against its competitors. However, Duolingo might not be fit for the needs of everyone. If you are on the lookout for another great application that has language learning courses for over 60+ languages, then we here at Simya Solutions got something that will work well with you.
Learn Spanish And Sound Like Spanish Speakers Now!
If you are on the lookout for getting access to tons of lessons in the Spanish language, then you do not have to make use of old textbooks or purchase expensive language worksheets. By simply using the Ling App for 10 minutes a day or less, you can start learning a new language anytime and anywhere, even when using your multiple devices. Thanks to its team of awesome developers, the Ling App helps you learn a language through the remarkable features within the app- from flashcards, AI chatbots to challenging quizzes. This platform will never let you down!
The Ling employs effective language learning methods that are guaranteed to work for its language community of learners. We ensure this since we work with tons of language experts, seasoned teachers, and real native speakers! Together, we created modules, chapters, quizzes, and brief challenges that will help you learn a language fast. So, what are you waiting for? Build solid speaking and writing skills on the right foot and make learning a daily habit with the Ling App today!