Have you ever thought about taking on the exciting challenge of learning Bosnian? Well, you've come to the perfect place for an engaging and efficient way to reach your goals.
In today's fast-paced world, learning a foreign language is easier than ever before! Forget the hefty textbooks, dusty flashcards, and traditional classrooms – the digital world has brought us incredible language-learning apps right at our fingertips.
Whether you're a curious beginner or a dedicated polyglot, we're here to guide you on a fantastic journey of mastering Bosnian. Here's our curated list of the seven best apps to learn Bosnian fluently'. On this list, you'll find the incredible Ling app. Known for its interactive exercises and engaging lessons, the Ling app will surely become your favorite learning companion.
Our Top Picks for Best Apps to Learn Bosnian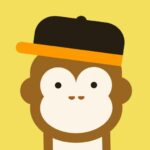 Interactive lessons
Native speaker audio
Personalized review system
Language exchange
Voice-to-text and video chat
Translator and transliteration tools
Quick setup and easy navigation
Interactive learning modules
Offline learning
Why Learn Bosnian
"But why Bosnian?" you may ask. Allow me to share a little secret with you. Learning the Bosnian language is not just about adding another language to your linguistic repertoire. It's about stepping into a whole new cultural realm. It's about navigating the vibrant streets of Sarajevo, relishing Ćevapi, and becoming a part of the bustling Bosnian culture – all through the power of language.
Have you had moments when you've connected with a foreign film without reading the subtitles? Language is a doorway to that kind of 'heartful' understanding. Bosnian, like any other language, could offer you the key to unlocking a slice of humanity you never knew existed. Therein lies the magic!
And let's not forget career advancement! As global communities become more intertwined, knowing a less common language like Bosnian can set you apart from the pack. It's that unexpected plus on your CV that potential employers might find intriguing and valuable.
And dare we mention, learning a new language is brain gym! It reinforces your cognitive skills, makes you a multitasking ninja, and even delays aging effects on the brain. Seriously, Google it if you don't believe us!
Remember, language learning isn't a sprint; it's a marathon. With the right app, you'll enjoy each step of the journey while learning Bosnian.
Our Top 7 picks for Apps to Learn Bosnian
Best For Learning at Your Own Pace: Ling
Best For Real-World Communications: HelloTalk
Best For Quick Setup: 50Languages
Best For Language Exchange: Tandem
Best For Customizable Flashcards: Brainscape
Best For Professional Development: Cudoo
Best For Visual Learners:

Drops
1. Ling
If you've been on the prowl for the perfect resource to amp up your Bosnian language skills, then buckle up! We'll introduce you to your next language partner, the Ling app. This gem keeps language learning simple, engaging, and, most importantly, manageable.
The Ling app, known for its comprehensive approach, combines a variety of effective methodologies to provide learners with an enriching, fun, and personalized language learning experience. It promotes self-paced learning, which means you can learn on your own terms. If you want to add a little spice to your learning journey or just start from scratch, this is the app for you!
A comprehensive app that makes learning Bosnian fun and manageable. It lets you learn at your own speed.
Features
Interactive lessons: The app is loaded with a multitude of interactive lessons that touch on essential language elements – think grammar, practical vocabulary, phrases, and more. Plus, each lesson packs a punch with engaging games and quizzes designed to reinforce learning.


Native speaker audio: Understand the nuances of pronunciation with audio from native speakers. It's like having a native Bosnian speaker in your ear, guiding you to perfect your accent and pronunciation.


Personalized review system: The app uses a smart adaptive learning algorithm to figure out which areas you struggle with and recommends reviews and quizzes accordingly. It's almost like the app has a mind of its own!


Devices: Android, iOS, Web
Pricing
Monthly: $14.99


Six Months: $39.99


Yearly: $79.99 (7-day free trial)


Lifetime: $149.99
2. HelloTalk
Say hello to HelloTalk, a unique language-learning app designed to bring the world to your fingertips, all while helping you master Bosnian like a pro! What sets HelloTalk apart is its emphasis on real-life conversations with native language speakers. It's like an international playground for language learners to have fun and meaningful interactions while picking up new language skills.
Connects you with native Bosnian speakers for real conversations. It's like having friends from around the world to practice with.
Features
Language exchange: Find native Bosnian speakers to learn from and help them in return by teaching your own language. It's a win-win situation!


Voice-to-text & voice chat: Practice speaking Bosnian with voice messages or level up your skills through real-time voice calls.


Translator & transliteration tools: Stuck in the middle of a conversation? Use the built-in translation feature to understand and respond smoothly.


Devices: Android, iOS, Web
Pricing
Free with basic and limited features.


Monthly subscription: $6.99


Yearly subscription: $45.99


Lifetime subscription: $175.00
3. 50Languages
50Languages is your fast pass to fluency. Designed with simplicity and functionality in mind, this app is all about skimming off the complexity of language learning while keeping it fun and engaging. It provides a stress-free start to your linguistic journey and packs enough punch to take you forward.
A simple app that helps you start learning Bosnian quickly. It's designed to be easy and fun.
Features
Quick setup & easy navigation: Dive straight into your Bosnian lessons as soon as you decide that you're up for the challenge. Setup is quick, and the intuitive user interface makes navigation a breeze.


Interactive learning modules: The learning process becomes a fun exercise with interactive modules that make learning Bosnian feel more like playing a game than studying.


Offline learning: Never face interruptions due to connectivity issues again. Download the lessons and study at your leisure with the offline learning feature.


Devices: Android, iOS
Pricing
Free with ads, limited features, and no access to tests.


Silver: $3.00 (one month), $6.00 (six months), $8.00 (one year)


Gold: $5.00 (one month), $8.00 (six months), $12.00 (one year)
4. Tandem
Tandem is your super-powerful language-learning sidekick. It combines the charm of a diverse community, the connective power of language exchange, and the convenience of an intuitive app.
A community-based app where you can find language partners to exchange languages with. You can learn Bosnian together with other learners.
Features
Communal learning: Tandem is all about people! It invites you to be a part of a community that believes in learning with, from, and for each other. Dive in and start making friends who can't wait to help you learn Bosnian.


Find your language partner, your way: Tandem knows one size doesn't fit all. That's why it gives you the reins to find your perfect language exchange partner. Search by language, location, interests – you name it!


Varied communication modes: Whether you're a text-introvert or someone who loves to rap in real time, Tandem enables you to communicate in your own style. Choose between text, voice notes, audio calls, or even a video call. The built-in correction and translation tools ensure that your conversations roll as smoothly as butter!


Devices: Android, iOS, Web
Pricing
Free with access to important features like messaging, video, and voice calls to native speakers.


Tandem Pro: $13.99 (one month), $31.99 (three months), $79.99 (one year)


Tandem Premium: $29.99 (one month), $119.99 (one year)
5. Brainscape
Say goodbye to rote learning and hello to Brainscape. This nifty app turns the language learning process into a journey of discovery. From Bosnian basics to more challenging conversations, Brainscape has got you covered for all things language, even if that language is Bosnian!
Uses special flashcards to help you remember Bosnian words. You can also make your own flashcards.
Features
Repetition meets innovation: Brainscape uses a unique system of spaced repetition. It's not just about repeating Bosnian words over and over again – oh no! It's about learning at a pace that suits you, repeating words just when you're about to forget them. "Zdravo" never sounded so good!


Customizable flashcards: You're not stuck with pre-set flashcards. Brainscape lets you create your own. It's your language learning journey – take the reins and tailor your vocabulary to your needs and interests. Hairdresser visit in Bosnia? There's a flashcard for that!


Brainscape Academy: Brainscape isn't just an app. It's a community. Be part of the Brainscape Academy and get expert lessons and content from educators worldwide. With Brainscape, you're learning Bosnian with the world!


Devices: Android, iOS, Web
Pricing
Free with basic and limited features.


Monthly premium: $19.99


6 months premium: $59.94 ($9.99/month)


Yearly premium: $95.88 ($7.99/month)


Lifetime premium: $199.99
6. Cudoo
Whether you're a complete beginner or looking to fine-tune your existing skills, Cudoo grants easy access to language and professional development courses anytime, anywhere. With Cudoo's mission of making a positive impact, you'll be supporting a good cause while learning.
Offers courses in Bosnian and many other languages. Also has courses for professional growth.
Features
Language variety: Cudoo offers not only Bosnian but over 160 world languages to choose from, so language enthusiasts can broaden their horizons even more.


Professional development: Apart from language courses, Cudoo boasts 1000+ professionally designed self-development courses, so you'll never stop growing both linguistically and professionally.


Device: Web
Pricing
Monthly subscription: $25.00


Yearly subscription: $250.00


Individual courses: $4.99 to $24.99


Language bundles: Up to $199.00


Cudoo PRO: $999 (one-time payment)
7. Drops
When it comes to learning Bosnian in a simple yet effective way, Drops has you covered! The app is all about enhancing your learning experience with a vivid display of aesthetics and a user-friendly interface. Think of it as your visually pleasing, fun-filled language tutor happily living inside your smartphone!
A visual app that teaches Bosnian with pictures and games. It's colorful and fun.
Features
Visual learning: Everything in Drops is presented in an attractive, mnemonic picture. This sensational feature is more than just eye candy – it's scientifically proven to improve your retention and recall.


Learning games: Drops makes learning Bosnian exciting with quick, engaging five-minute word games. You'll forget you're even studying!


Diverse vocabulary categories: Whether you want to learn practical phrases or dive into the depths of Bosnian grammar, Drops covers it all with diverse language training categories.


Devices: Android, iOS, Web
Pricing
Free for one topic per day for five minutes.


Monthly premium: $13.00


Yearly premium: $69.99 ($5.83/month)


Lifetime premium: $159.99
The Best Apps To Learn Bosnian Are Just A Click Away
In essence, these seven apps are your mini Bosnian classrooms that stay right in your pocket. Convenient, isn't it? From virtual tutors to interactive quizzes, each of these incredible applications comes loaded with features that are aimed at making your Bosnian language learning journey as fluid as the Drina River.
The beauty of using language learning apps to learn Bosnian like these is that they understand your pace. You can dive into the heart of Bosnian culture at a speed that suits you, engaging in fun chats, delicious word salads, or even a few tongue twisters. Easy or challenging, pick your pace and swing along!
Learn Bosnian With The Ling App!
Be sure to check out the Ling app, which not only offers an extensive Bosnian course but a whole community of language enthusiasts to support you along the way. Set sail on your language adventure today. With this power-packed app in your arsenal, you're pegged to master Bosnian in no time.
So why wait? Download the Ling app now from the App Store and Play Store and unlock your Bosnian potential today!
Updated by: Jefbeck