Are you a fan of J-Pop who wants to learn music vocabulary in Japanese? Here is the perfect vocabulary list for you!
Maybe, you've already listened to some Japanese music such as j-pop and you've become a big fan, like me. I think that's a great reason to learn music vocabulary in Japanese so that you can talk about your favorite music genre and bands with Japanese people.
So, to talk about music in the Japanese language you need to learn music-related Japanese vocabulary, which you certainly will in this blog post right now!
By the way, it's a low possibility but in case you haven't encountered Japanese music yet, I'll recommend you a few popular Japanese bands at the end of this blog post.
Let's get started with the music genres in Japanese!
Page Contents:
Music Genres In Japanese
The good news is that Japanese music vocabulary has a lot of words that are directly transferred or derived from English. So, if you've mastered hiragana and katakana, it's as easy as pie to learn these words!
Rock-Metal
Pop-Electronic
Folk-Country
Classical-Jazz
Musical Instruments In Japanese
Music Performers In Japanese
Must-Know Music Vocabulary In Japanese
Popular Japanese Bands You Must Listen
Japanese pop and rock culture are famous worldwide. Especially, there are some bands that are the symbols of J-POP (Japanese pop music) and J-ROCK (Japanese rock music). Here are 3 popular Japanese idol groups.
1. One Ok Rock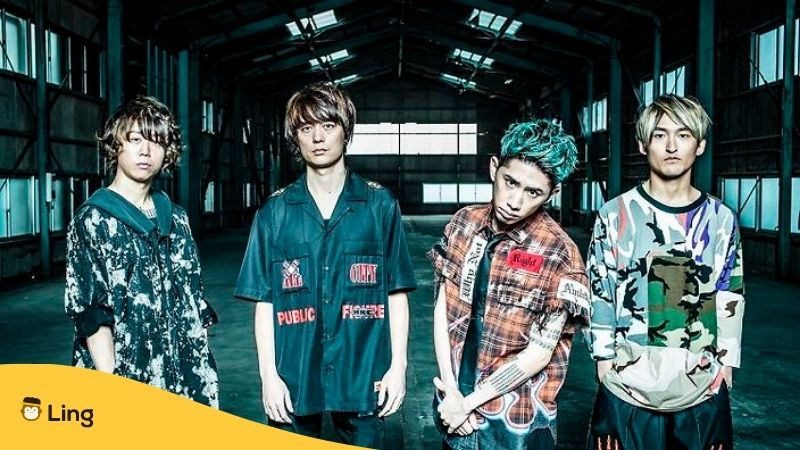 Year Formed: 2005
Members: Takahiro Moriuchi, Toru Yamashita, Ryota Kohama, Tomoya Kanki
One Ok Rock is a Japanese band from Tokyo, Japan, that plays various music styles ranging from alternative rock to pop-rock. It is one of the Japanese bands that produces both Japanese and English songs.
One Ok Rock won the Eastern Breakthrough Male Band Award at the Classic Rock Roll of Honor Awards and the Best International Band at the Rock Sound Awards in 2017 and the Best Japanese Act Award at the MTV Europe Music Awards in 2016.
Favorite songs from the band:
2. AKB48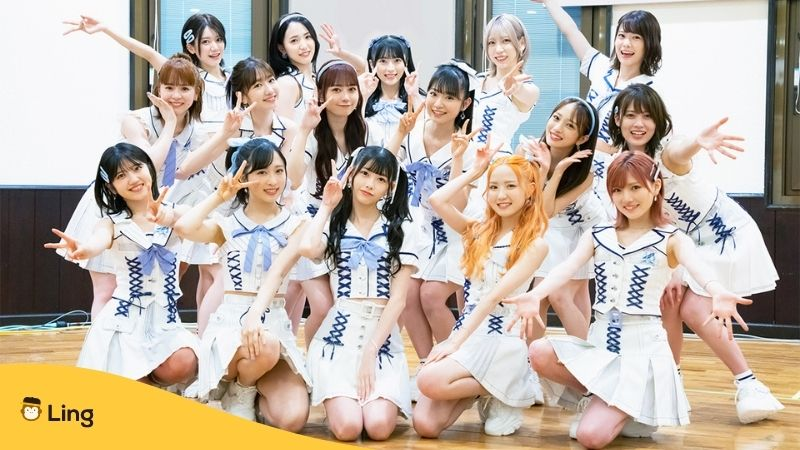 Year formed: 2005
Members: As of May 24, 2022, the group consists of 73 active members.
AKB is an abbreviation for the mecca of Japanese pop culture Akihabara where AKB48 is based and has its own theater to perform.
Akihabara is one of the most famous places in Tokyo for Japanese pop culture where a great number of foreign visitors travel seeking manga and anime and other cool and geeky items. The girl group AKB48 is the symbol of the town.
Favorite songs from the band:
3. The Gazette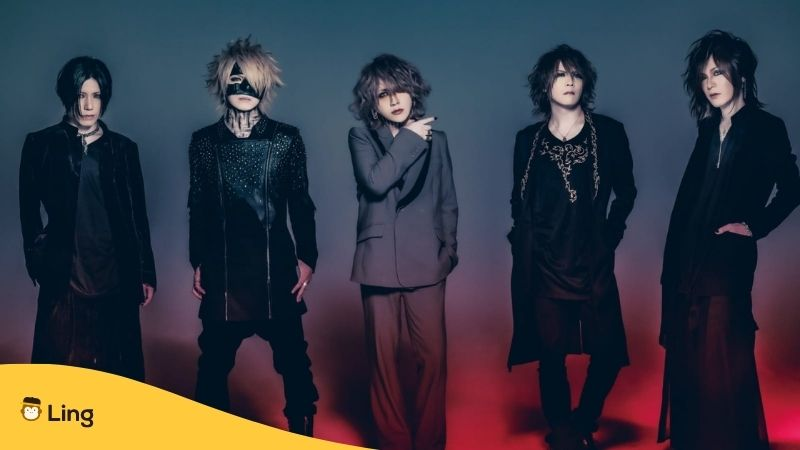 Year Formed: 2002
Members: Ruki, Uruha, Aoi, Reita, Kai, Yune
The Gazette is a Japanese band from Kanagawa, Japan, currently signed under Sony Music Records. The band is a visual kei metal Japanese band. They are one of the most popular bands in the industry with numerous best-selling songs
Favorite songs from the band:
Learn Japanese With Ling App!
If you want to learn Japanese, among the 60+ languages offered in the app, the Ling App is here for you!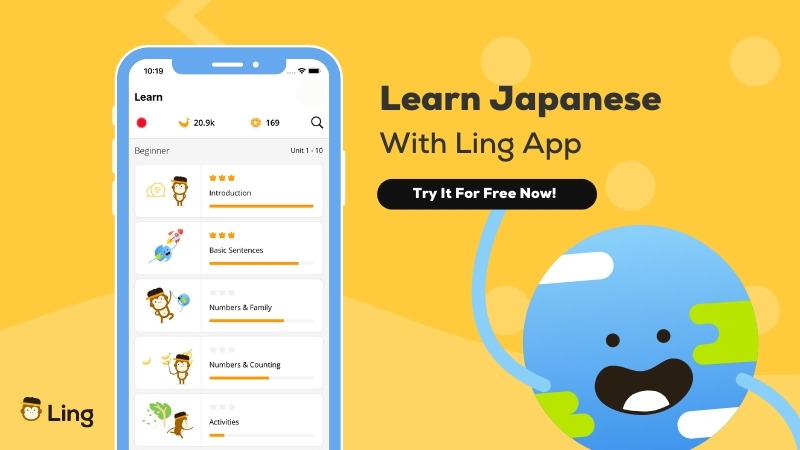 The Ling App provides a wealth of Japanese vocabulary that you can learn at your own pace. Just grab your iOS or Android device right now and head to Google Play Store or Apple App Store to download it. Mini-games, puzzles, and AI chatbots to practice Japanese speaking skills are just a few of the interactive activities to help you learn Japanese easily.
Plus, don't forget to visit our Japanese blog weekly to learn more about Japanese culture and language!
Most Japanese learners use Ling to improve their language skills, so why not join them? Download the Ling App, and get ready to speak Japanese soon!
Until next time, じゃあまたね!