If you want to learn a new language, you might as well have some fun along the way. That's why I love using language apps with games. They make learning more like a game, so it's easier and not boring for us.
Today, I'll show you six of the best language-learning apps that use games. Each has something different to offer, so you can find the one that suits your needs and goals.
But before we dive into each app, let's look at a comparison table below. This will give you a snapshot of the language learning programs we'll discuss.
| | | |
| --- | --- | --- |
| App | Best For | Starting Price |
| FunEasyLearn | Learning Vocabulary Through Games | $3.99/month |
| StudyCat | Active Language Learning for Kids | $14.99/month |
| Lingo Legend | Learning Vocabulary and Phrases Through RPG-Style Games | $9.99/month |
| Mondly | Interactive Language Learning with a Game-Like Interface | $9.99/month |
| Drops | Learning Vocabulary Through Fast-Paced Games | $13.00/month |
| The Ling App | Learning 60+ Languages Through Games | $8.99/month |
FunEasyLearn: Best For Learning Vocabulary Through Games
First is FunEasyLearn, a free language-learning game app that makes learning one of 34 languages a game. It's all about learning words and phrases in a fun way. You can read, write, listen, and speak any language with ease.
The app's teaching approach? It's simple. Learn by playing games that test your memory and attention. Connect words and phrases with easy-to-remember illustrations.
Lastly, it emphasizes learning by repetition. A smart review system keeps track of your progress and nudges you to revise.
You may want to read our detailed FunEasyLearn review if you want to know how to learn a new foreign language with this app.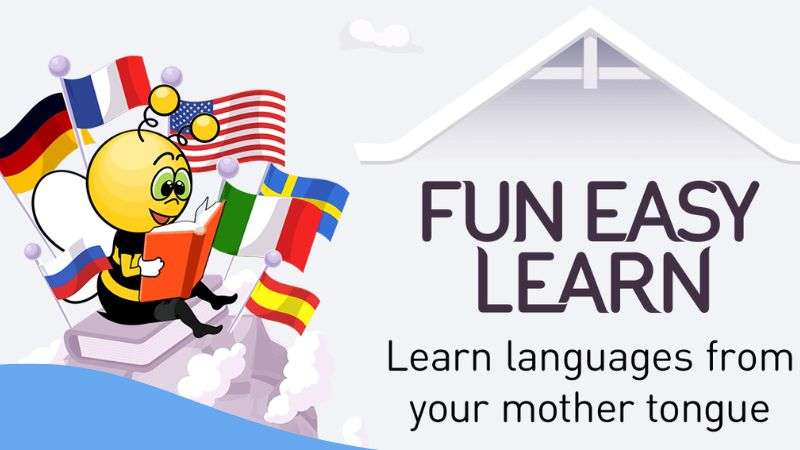 FunEasyLearn's Standout Features
Cross-platform compatibility: FunEasyLearn works on various devices, including smartphones, tablets, or computers. Progress is synced across devices, so you can pick up your learning where you left off.
Customization options: The learning experience is customizable. Choices include mother tongue, difficulty level, learning plan, topics, subtopics, and words. Settings like font size, sound effects, and voice speed can also be adjusted to suit individual preferences.
What Are Users Saying About FunEasyLearn?
FunEasyLearn has received positive feedback from users who have tried the app. It has over 21K reviews on Google Play with an average rating of 4.5 stars.
Users enjoyed the app's engaging games, clear pronunciation, and comprehensive content. They also appreciate the beautiful illustrations, challenging levels, and customization options.
How Much Does FunEasyLearn Cost?
Plan
Price (One Language/34 Languages)
Features
Free
$0
-Limited access to vocabulary builder
-Some features
-Ads included
Free Trial
$0 for 14 days
-Full access to vocabulary builder
-All features
-Offline mode
-Ad-free
1 Month
$3.99/$6.99
-Same as Free Trial
6 Months
$14.99/$29.99
-Same as Free Trial
12 Months
$21.99/$44.99
-Same as Free Trial
Lifetime
$49.99/$99.99
-Same as Free Trial for life
StudyCat: Best For Active Language Learning For Kids
Moving on with our list of language apps with games, we have StudyCat. This app makes learning a game perfect for kids. It's crafted by teachers and language experts, covering all language skills and fostering creativity, critical thinking, and communication.
StudyCat uses games to teach words and phrases, making learning stick. The games, filled with original music, sound effects, and animations, adjust to each learner's level, offering feedback and encouragement.
StudyCat doesn't stop there. It uses varied tones and expressions in voice recordings, teaching kids the nuances of pronunciation. Plus, it offers extra resources like worksheets, literacy packs, songs, and videos to reinforce learning.
Excited to know more? Then read our exciting StudyCat review and find out what this app offers.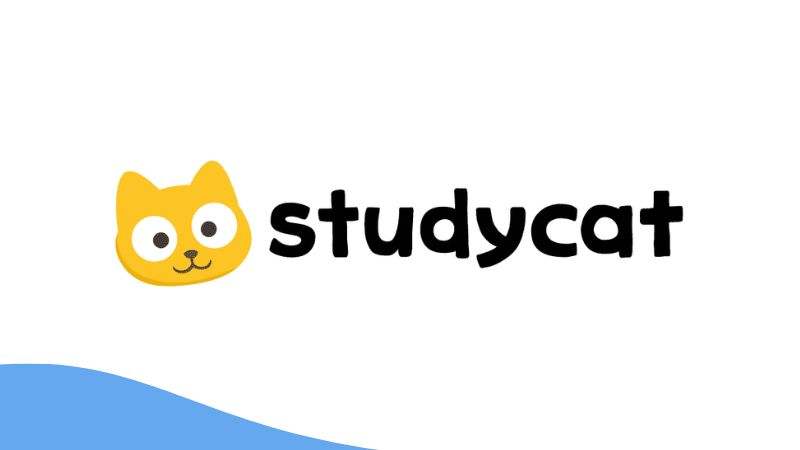 StudyCat's Standout Features
Multiple languages: StudyCat offers courses in English, Spanish, Chinese, French, and German. Kids can learn at their own pace and switch between languages quickly.
Teacher dashboard: Teachers can monitor and manage students' learning. They can assign courses, track progress, view reports, send messages, and access additional resources.
What Are Users Saying About StudyCat?
On Google Play, StudyCat has a 4.4-star rating from 17.8K reviews. Users have shared that they appreciate how StudyCat makes language learning enjoyable and effective for kids.
They've noticed their children quickly picking up new words and phrases from the games. The app's ease of use and intuitive navigation have also been praised.
How Much Does StudyCat Cost?
Plan
Price
Features
Free
$0
-5 topics
-10 words per topic
-3 games per topic
7-Day Free Trial
Free for 7 days
-Full access to all learning activities for 7 days
Monthly
$14.99
-Unlimited access to all learning activities
Yearly
$59.99
-Same as Monthly plan
Lingo Legend: Best For Language Learning Through RPG-Style Games
Lingo Legend is a cool mix of gaming and education, helping you learn over 3,500 words and phrases in eight languages. You can learn from a wide range of categories, like ordering food, meeting new people, and traveling.
What's fun about Lingo Legend is that it's an RPG-style game. You create an avatar and go on a journey in a fantasy world. You meet characters, complete quests, collect cards, customize your camp, and unlock more content through in-app purchases.
Lingo Legend is a 'real game' that makes learning a language enjoyable and rewarding. It's not your typical language-learning app. You can practice reading, listening, writing, and speaking skills in a fun way.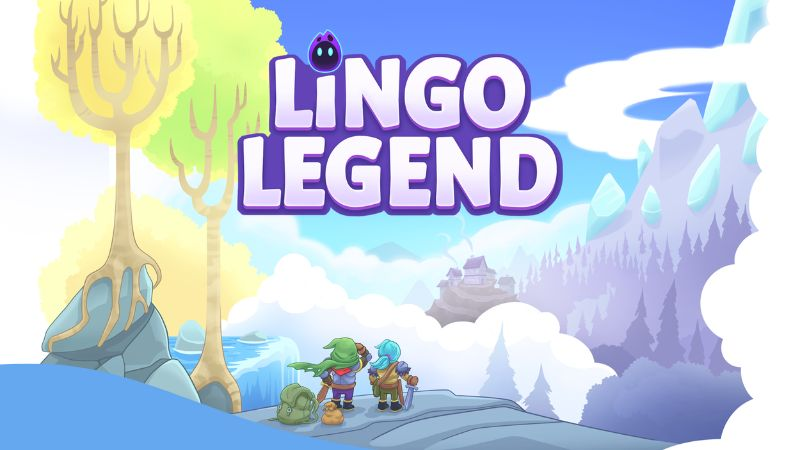 Lingo Legend's Standout Features
Card Collection and Deck Building: You can collect over 100 different cards. Each card has a corresponding language flashcard that you must answer correctly to play.
Dynamic World and Quests: You can explore a world that changes based on your actions. You can complete quests that reward you with experience, materials, recipes, and gear.
Gear Crafting and Customization: You can craft your equipment and customize your avatar's appearance.
What Are Users Saying About Lingo Legend?
Lingo Legend is winning hearts with a 4.8-star rating on Google Play, backed by 2.82K reviews. People are really enjoying how it turns language learning into something fun and addictive.
It's not just about the games. Users find this language learning software easy to navigate and love the friendly customer service. It seems the team behind Lingo Legend is as responsive and helpful as their app is engaging.
How Much Does Lingo Legend Cost?
Plan
Price
Features
Free
$0
-Access to basic content
Starter Pack
$4.99
-500 gems
-10 energy and more
Monthly
$9.99
-Unlimited energy
-Unlimited skip tokens and more
Yearly
$59.99
-Same as the Monthly plan
Gems
Varies
-Gems can be used to buy energy, skip tokens, and more
Mondly: Best For Interactive Language Learning
Mondly is a full-fledged interactive experience. Offering 41 languages, Mondly uses speech recognition, adaptive learning, and feedback to help learners with pronunciation, vocabulary, grammar, and fluency.
The app's games are designed to test different skills and motivate learners. From its vocabulary builder to daily lessons, weekly quizzes, and monthly challenges, Mondly keeps language learning engaging.
Want to learn more about Mondly? Don't miss our complete Mondly review, where we explore this innovative app's features and benefits.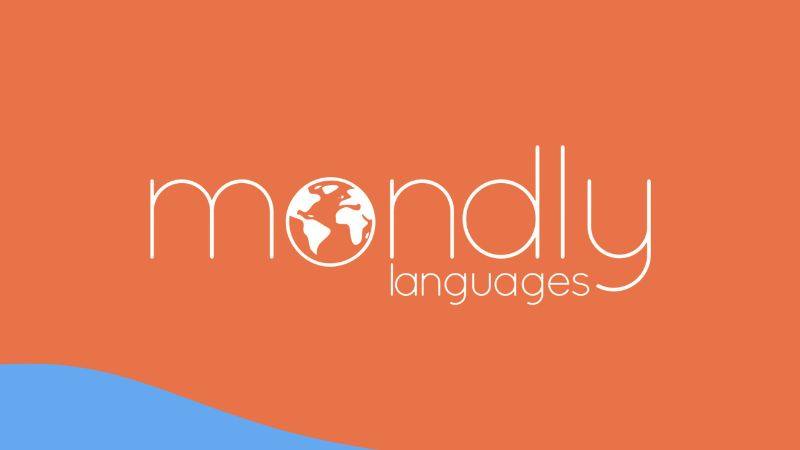 Mondly's Standout Features
Augmented Reality (AR) and Virtual Reality (VR): These immersive modes let learners experience real-life situations in their chosen language.
Chatbot: A virtual character for interactive conversations, allowing practice in speaking and listening.
Statistics and Leaderboard: Track progress, see strengths and weaknesses, and compare performance with other learners.
What Are Users Saying About Mondly?
Mondly has a 4.7-star rating on Google Play from 364K reviews. Users love its interactive approach, making learning languages enjoyable.
They appreciate the comprehensive features, including AR and VR modes, for a unique learning experience. Mondly's innovative methods have made it a popular choice for many language learners.
How Much Does Mondly Cost?
Plan
Price
Features
Free
$0 (one language)
-Daily lessons
-Entire Hello category
-Chatbot lesson
Monthly
$9.99 (one language)
-All features from the Free plan
-Offline mode
-Unlimited language practice
-Progress tracking
Yearly
$47.99 (one language)
-All features of the Monthly plan
-Access to new languages as they are released
Lifetime
$89.99 (all languages)
-All features of the Yearly plan
Drops: Best For Learning Vocabulary Through Fast-Paced Games
With 45+ languages to choose from, Drops turns language learning into a game. You'll find colorful illustrations that help you connect words with images, making it easier to remember them.
The app's design is simple and focused, and the 5-minute daily learning sessions ensure you won't feel overwhelmed. Drops' smart algorithm helps you review the right words at the right time. There are rewards like points and badges to keep you motivated too.
If this sounds like something you'd enjoy, have a look at our comprehensive Drops review to see if it's the right fit for you.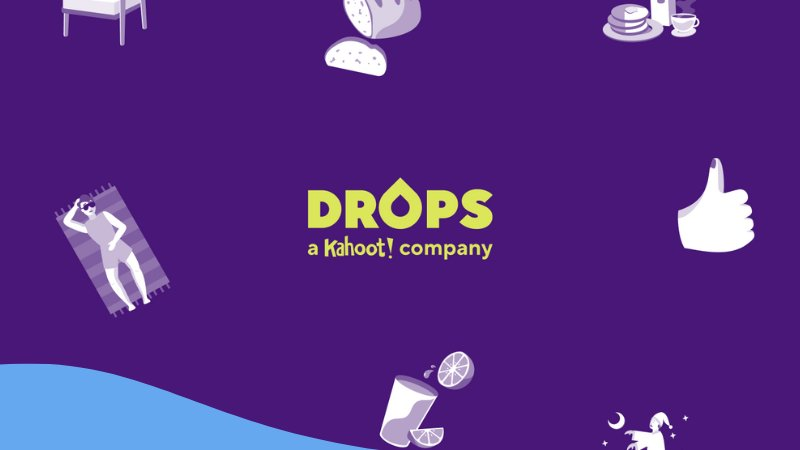 Drops' Standout Features
Drops Scripts: Practice dialogues in your target language on topics like travel and shopping. Listen to native speakers, record your voice, and get feedback on pronunciation.
Drops Topics: Choose from over 100 topics, from culture to sports, or add custom ones to learn vocabulary that interests you.
What Are Users Saying About Drops?
Drops is winning hearts with a 4.5-star rating on Google Play from over 264K reviews. Users love how Drops makes language learning simple and interactive.
Whether it's a beginner taking the first steps in French or a polyglot expanding their language horizons, Drops is earning praise for making language learning seem easy and possible.
How Much Does Drops Cost?
Plan
Price
Features
Free
$0
-Daily access to one topic for five minutes
Monthly
$13
-All languages
-Unlimited topics
-Offline access
-Unlimited listening tests
-Ad-free
-7-day free trial
Yearly
$69.99/year ($5.83/month)
-Includes everything in the Monthly plan
Lifetime
$159.99 (one-time payment)
-Access to all features for life
The Ling App: Best For Learning 60+ Languages Through Games
The last on our list of language apps with games, but definitely not the least, is the Ling app. This app from Simya Solutions offers an engaging way to learn over 60 languages.
Yes, this includes less commonly taught languages like Urdu, Swahili, and Persian. Through a gamified approach, visual learners can develop vocabulary, grammar, pronunciation, and conversation skills.
The Ling app uses the principle of spaced repetition. This ensures that words and phrases are reviewed optimally for better retention. With high-quality native speakers' audio and voice recognition technology, it also aids in enhancing listening and speaking skills.
For a more detailed exploration of what the Ling app has to offer, we invite you to read our unbiased Ling app review. It could be the key to unlocking your language learning potential.
The Ling App's Standout Features
A Wide Range of Languages: With over 60 languages, the app allows anyone to explore various cultures and regions. Cross-language learning is also supported.
Personalized Learning Experience: The app adjusts to the learners' level, goals, and preferences. It offers five levels of difficulty and allows customization of pace and topics. Feedback and tips are also provided to enhance weak areas.
Community of Language Learners: The app fosters interaction with other users and native speakers through chat, voice messages, and video calls, creating a supportive learning environment.
What Are Users Saying About The Ling App?
The Ling App has been well-received, earning an average rating of 4.2 stars on Google Play from over 9K reviews. Users commend the app for its ease of use, variety of languages, quality audio, and effective voice recognition.
Aside from that, many users find it valuable in improving pronunciation and conversational skills. Also, the app's affordability and free trial option are much appreciated by users on a tight budget.
How Much Does The Ling App Cost?
Plan
Price
Features
Basic
$0
-Access to 60+ languages
-Beginner lessons
-Introductory chatbot
Monthly
$8.99 per month
-Same as the Basic plan
-200 lessons in 50 units
-Sync across all devices
-Talk with the chatbot about 20 topics
-Grammar tips in many languages
Yearly
$6.67 per month ($79.99 billed annually)
-All features of the Monthly plan for a year
Lifetime
$149.99 (one-time payment)
-All features of the Monthly plan for life
Do Language Apps With Games Really Help In Language Learning?
Learning through language apps with games is changing how we learn languages. They make learning fun and engaging. And yes, they absolutely work! The mix of visual aids, repetition, and interactive engagement makes the learning process more effective and memorable.
But among the many apps we looked at, the Ling app stands out. It offers 60+ languages, including some you might not find elsewhere.
Another great thing about the Ling app is how it adapts to you. Whether you're a beginner or more advanced, it meets you where you are. It even connects you with other learners and native speakers.
And don't worry about the cost. The Ling app has different plans to fit your budget. Even the free plan offers a lot.
But it goes beyond just the app. Ling also has daily language articles that will give you more grammar lessons and insights into different cultures.
So why not give the Ling app a try? You can find it on Google Play and App Store. With the Ling app, language learning becomes a fun journey.