Birthdays are special to everyone. It is a time to count one's blessings, relax and spend time with family and friends. It is also a time to receive lots of 'happy birthday' greetings and well wishes from loved ones. Nothing creates goosebumps than seeing your friends and loved ones genuinely wishing you a happy birthday. So, if you are thinking of wishing a friend or that special person a happy birthday in Romanian, and you are wondering about the various ways you can go about it, you are in the right place!
Just like birthday phrases, being able to speak the Romanian language to express your love feelings or say funny phrases that any Romanian can relate to is a great way to connect deeper with Romanians.
How Romanians Celebrate Birthdays
Romanians, just like the English, do love organizing parties and spending time with friends and relatives during birthdays. They sing the happy birthday song, eat, drink and make merry. A typical Romanian family throws a big party when a child clocks one, five, or ten.
Teenagers will go to clubs or bars with their friends to have their sweet sweeten or celebrate the 'legal' age. While adults, on the other hand, will either organize an elaborate party on the weekend or, alternatively, go to a restaurant or bar with close friends and families.
In their culture, the main intention behind a birthday celebration is to spend quality time with friends and family to relax and tighten the bond of their relationships.
Name Day Celebration
It is interesting to know that over a million people celebrate not just one but two birthdays in Romania. Okay, before you say 'I think I am lost,' allow me to explain what this event is all about.
Romanian is an orthodox-influenced country, and these orthodox churches have numerous saints that they celebrate on different days. Therefore, if you happen to bear the name of the saint being celebrated on that particular day, you are also celebrating your name day, which is another type of birthday in Romania. Interesting right?
Your friends and families may bring you flowers and wish you a happy birthday. Now, imagine if you are being celebrated twice a year!
Easy Ways To Say Happy Birthday In Romanian
La Mulți Ani
English Translation – Happy Birthday
La mulţi ani means happy birthday in Romanian, one of the most popular ways to wish your Romanian friend. When you hear this phrase anywhere, you will automatically know that someone is celebrating their birthday.
Toate Urările De Bine
English Translation: A happy birthday to you
Want to avoid the generic 'happy birthday' phrase? You can say Toate urările de bine, which means A happy birthday. Saying this feels more personal and thoughtful.
Felicitări
English Translation: Congratulations
Similar to English, Congratulations fit into almost every type of celebration. So, if you are thinking of avoiding the Romanian Happy Birthday word, throwing a Felicitări will save you the stress of la multi ani.
Felicitări Cu Ocazia Aniversării!
English Translation: Congratulations on your birthday!
An alternative to saying just congratulations is Felicitări cu ocazia aniversării! It allows you to get more personal and specific about the type of congratulations you are saying.
Mulți Ani Trăiască
English Translation: May you live for many years
One of the happy birthday wishes is to live long and prosper. Telling your Romanian friend Mulți ani trăiască is a birthday wish they'd appreciate.
Să Ai Un An Bun
English Translation: I hope you have a good year
A birthday celebration is the beginning of a new chapter in one's life. Wishing someone a happy birthday and a good new year is a great way to start the person's year with luck and happiness.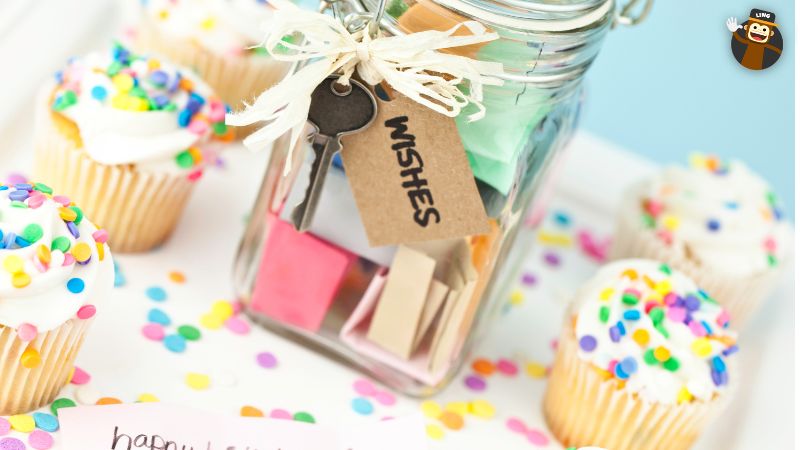 Fie Ca Toate Dorintele Tale Sa Devina Realitate
English Translation: May all your wishes come true
Your birthday friend has some wishes they are nursing in their heart for their new age and are longing to see come true. A great alternative to saying happy birthday in Romanian is to 'wish' that their wishes come true.
Vă Doresc Un An Fructuos Inainte
English Translation: I wish you a fruitful year ahead
Like Să ai un an bun, here is another way to wish your Romanian friend a happy birthday.
Toate Cele Bune!
English Translation: All the best
All the best in Romanian means Toate cele bune. Telling a Romanian all the best means that you want everything good to happen to them in their new age.
Mult Noroc
English Translation: Good Luck.
Luck is necessary for everyday activities, and wishing your friend an extra dose of luck for the new age is a good one.
Common Responses For The Birthday Greetings
What if you are the one at the receiving end of the happy birthday wishes? Here are some of the good ways to reply
Romanian Birthday Songs
A birthday is not complete without a happy birthday song. Romanian, like most languages, has its special Romanian birthday songs but the most popular ones are Cine să trăiască and la mulţi ani. So, if you are thinking of surprising your Romanian friend with a birthday song, they should know one of these two songs and sing along.
Learn Romanian With Ling App
Are you wondering about the best learning language app to learn Romanian? The Ling App offers over 60+ languages, including Romanian. It is designed to equip you with writing, speaking, listening, and reading skills, so you don't have to worry about getting half-baked knowledge.
Ling App comes with gamified experience, flashcards, quizzes, and practical exercises to make your learning experience enjoyable. All you need to do is invest at least 10 minutes daily.
What are you waiting for? Download the Ling App today on PlayStore or AppleStore.