Planning to spend the holiday cheers with Croatian gifts for Christmas? From the enchanting streets of Zagreb to the picturesque coastal towns, Croatia definitely has a unique and joyful way of celebrating the yuletide season. That's why in this post, we'll unwrap a world of tradition and explore the most common gifts according to the locals. If you're up for that and more, let's begin!
Christmas In Croatia
The Christmas season in Croatia officially commences with Advent, a time when streets and squares come alive with vibrant lights, Christmas trees, and nativity scenes. A common sight during this period is the Advent wreath adorned with four candles, one of which is lit each of the four Sundays leading up to Christmas.
December 6th is a special day for children in Croatia, known as St. Nicholas Day. On this occasion, St. Nicholas, locally referred to as Sveta Nikola, is believed to bring gifts and sweets to well-behaved kids. The eager youngsters place their shoes out overnight, eagerly anticipating the arrival of presents.
Christmas Eve, also called Badnjak, holds profound significance in Croatian celebrations. Families come together for a festive meal featuring traditional dishes like fish, roasted lamb, and an assortment of bread varieties. A central custom involves lighting the Yule log, known as the badnjak, symbolizing the warmth and light of Christ's birth. Following dinner, families attend midnight Mass to commemorate the birth of Jesus.
On Christmas Day, referred to as Božić, Croatians attend morning Mass and then convene for a special Christmas feast. The menu often includes turkey or goose, accompanied by an array of side dishes and delectable desserts. Families exchange gifts, and children may receive additional presents from Djed Mraz (Grandfather Frost) or Santa Claus.
Caroling is a beloved tradition during the Croatian holiday season. Groups of carolers, young and old, journey from house to house, spreading festive cheer through the melodies of Christmas carols. In return, they are graciously gifted with treats, fruits, and sometimes small tokens of appreciation.
Nativity scenes, known as Jaslice, are a fundamental element of Croatian Christmas decor. These intricately crafted displays not only depict the Holy Family but also scenes from rural Croatian life. Competitions for the finest nativity scene inspire creativity and celebrate craftsmanship.
Many cities, including the capital, Zagreb, host enchanting Christmas markets. These markets feature stalls brimming with handmade crafts, traditional culinary delights, and holiday treats, creating a magical atmosphere that captivates both locals and visitors alike.
Best Croatian Gifts For Christmas
The act of gift-giving or "Darivanje" during Christmas in Croatia carries profound cultural and emotional significance. It goes far beyond the mere exchange of material presents; it serves as a symbol of love, thoughtfulness, and the deep-rooted importance of family and community bonds. Croatians place great importance on the tradition of giving and receiving gifts, not only to commemorate the birth of Jesus but also as a heartfelt way to convey gratitude and affection towards one another. It's a beautiful gesture that signifies appreciation for the people in their lives, strengthens relationships, and fosters a sense of togetherness.
Furthermore, gift-giving in Croatia often embodies the values of generosity and sharing, particularly during a season that underscores goodwill and compassion. This cherished tradition acts as a heartwarming reminder of the significance of cherishing loved ones and spreading joy during the Christmas season.
Looking for the best things to wrap? Here are our top recommendations.
Licitar Hearts
Traditional Croatian gingerbread sweets called licitar hearts have complex decorations made of vibrant icing. They form a lovely and delightful Christmas present, signifying affection and best wishes for the recipient.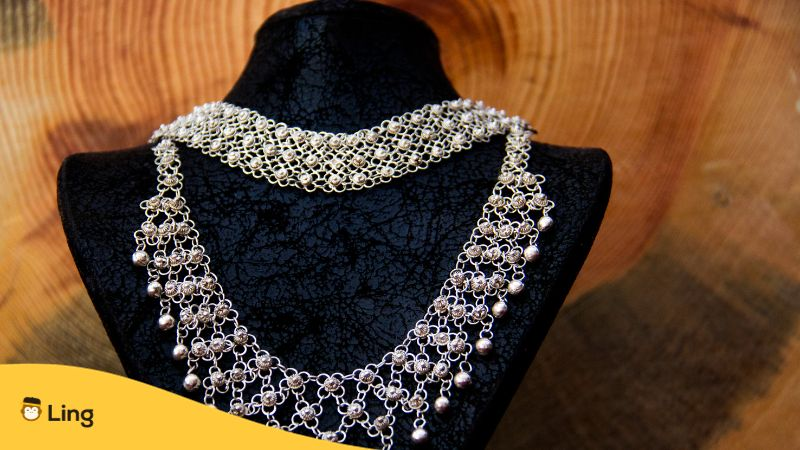 Filigree Jewelry
The delicate and intricate designs of Croatian filigree jewelry, which are frequently inspired by nature, are well-known. A considerate way to highlight Croatia's rich cultural heritage and workmanship is to give a piece of filigree jewelry.
Dalmatian Olive Oil
The extraordinary flavor and purity of Dalmatian olive oil are well known. This liquid gold makes a wonderful Christmas present because it enables the recipient to enjoy the flavor of the Mediterranean and improve their culinary creations.
Hand-Painted Ceramics
Ceramics that have been hand-painted by Croatian artists and feature enduring designs and themes have become famous worldwide. These one-of-a-kind and artistic items make lovely and useful Christmas presents, ideal for bringing a little bit of Croatia into any house.
Truffle Products
The Istrian region of Croatia is well known for its truffles, and goods like oils, sauces, and chocolates that contain truffle flavor are much sought after. Giving someone these delicious truffle delicacies enables them to enjoy the luscious tastes of Croatia's culinary heritage.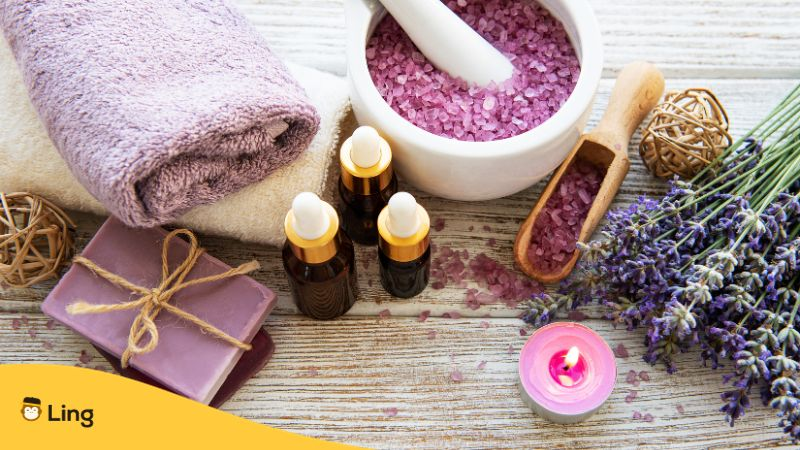 Lavender Products
Does the person you will be gifting love Mediterranean herbs? Lavender-based gifts like sachets, oils, and soaps are popular presents because Croatia is famous for its lavender fields. The calming aroma of lavender lends the festive season a touch of serenity and the beauty of the Croatian countryside.
Traditional Croatian Scarves
Croatian scarves make stylish and sentimental gifts because they are frequently decorated with traditional patterns and hues. They display Croatia's cultural heritage while keeping the wearer warm in the cold.
Croatian Wine
Croatia has a rich winemaking heritage, and the numerous wine regions here create top-notch wines. Giving a bottle of Croatian wine enables the recipient to experience the distinctive tastes and terroirs of this lovely nation.
Rakija
In Croatia, rakija, a powerful fruit brandy, is popular. Giving a bottle of home-made rakija, which is frequently flavoured with different fruits and herbs, is a welcoming and friendly gesture that is ideal for getting into the festive spirit.
Croatian Cookbooks
A cookbook including Croatian dishes or Croatian desserts is an excellent present for foodies. It offers a chance to discover the rich and varied culinary traditions of Croatia and make replicas of their delicacies at home.
Croatian Words Related To Christmas
When immersing in the Christmas experience in Croatia, gifts are not enough. Learning words for Christmas would make the locals appreciate you, give you an opportunity to easily converse with the people, and enjoy the holiday much more!
| English | Croatian |
| --- | --- |
| Christmas | Božić |
| Santa Claus | Djed Mraz |
| Christmas tree | Božićno drvce |
| Decorations | Dekoracije |
| Presents | Predstavlja |
| Stockings | Čarape |
| Reindeer | Sob |
| Sleigh | Sanjke |
| Mistletoe | Imela |
| Nativity scene | Scena rođenja |
| Caroling | Koledanje |
| Christmas Eve | Badnjak |
| Christmas Day | Božić |
| Advent | Dolazak |
| Wreath | Vijenac |
| Candles | Svijeće |
| Gingerbread cookies | Medenjaci |
| Eggnog | Rak od jaja |
| Snow | Snijeg |
| Snowman | Snjegović |
Learn Croatian With Ling!
Have you picked the perfect gift for your family or Croatian friends this Christmas from this list of traditional Croatian gifts? How about giving yourself a great gift of diving into the vibrant world of Croatian language and culture? Look no further than the Ling app!
This fantastic language-learning platform offers a delightful and efficient way to master Croatian, along with many other languages. With a user-friendly interface and a flexible range of tools, Ling caters to learners of all levels and learning styles. Whether you're a beginner or an advanced learner, it has got you covered. Plus, with speech recognition to hone your pronunciation, handy vocabulary lists, and straightforward grammar explanations, Ling makes it a breeze to explore the rich world of the Croatian language and culture.
Give it a try now by downloading it from the Google Play Store or App Store!