Croatia is often up there on any list as one of the most popular European countries in which to take a Croatia culture trip. In this blog, we will take a quick look at some of the places and regions that are a must-see in this beautiful country. Learning a few words in Croatian will make a Croatia culture trip more enjoyable and is sure to be the best way to thank the locals for a wonderful time.
The Mainland
Zagreb
Any Croatia culture trip is never going to be complete without visiting Zagreb, the country's vibrant capital. Croatia's main city is small enough not to feel overwhelming and is filled with history and the influences from other European countries are immediately obvious. At the heart of the city is Ban Jelačić Square. This is where the locals gather to meet up for a coffee and a chat and the square often hosts fairs, festivals, and open-air concerts. Throwing a coin into the Manduševac Fountain may make your wish come true! Close by is Dolac Market, famous for fresh food shipped in from all corners of Croatia, specialities include scrumptious pastries.
Gradec and Kaptol are the oldest parts of the city. Kaptol's focus is Zagreb Cathedral which is surrounded by historic houses constructed in the Baroque style. A walk through the streets around the gothic cathedral is a pleasant way to spend an hour, and visitors can eat lunch in several charming restaurants. Gradec is a medieval neighborhood packed with cozy cafes and several museums. Zagreb City Museum is well worth a visit for those interested in the history of Zagreb. The ground floor features the remains of the city walls.
Be sure to keep an ear out for the canon which is fired at noon every day from the Kula Lotrščak medieval tower. According to legend, Zagreb was saved from being occupied by the Turks in the 16th century because a rooster was fired out of a canon on the historic tower.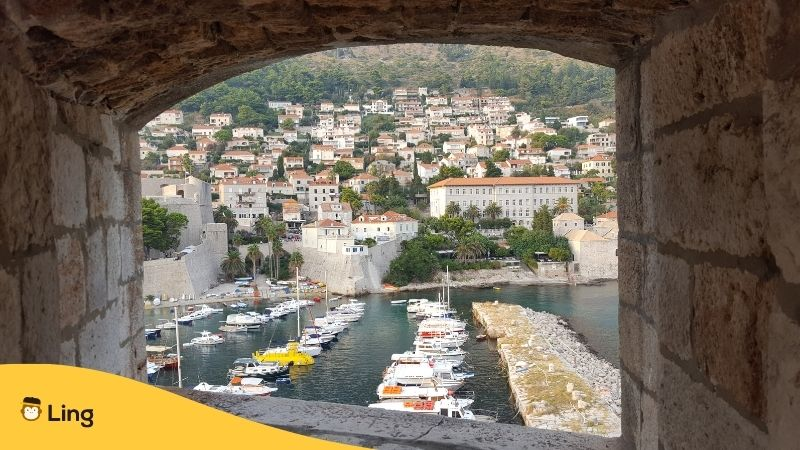 Other Cultural Places Of Interest
The Botanical Gardens in Zagreb's Green Horseshoe (Zelena potkova) are popular with tourists wanting a relaxing break from the city on a Croatia culture trip. Why not grab a picnic and head to the Bundek and Jarun lakes? The Grič Tunnel, created as a bomb shelter during World War II, is now a space for exhibitions.
Slavonia
A mostly rural area to the east of Croatia, the towns of Požega, Slavonski Brod or Osijek are a must-visit for those wanting to soak up a bit of Ottoman, Slavic, and Austro-Hungarian culture. The Baroque architecture is stunning, and there are several vineyards in the region for those wanting a glass of something fresh and fruity.
Hrvatsko zagorje
This region in the north of the country is famous for Trakošćan and Veliki Tabor. These ancient castles have been converted into museums. The Krapina Neanderthal Museum features interactive displays and is situated close to a cave where human remains were discovered from prehistoric times.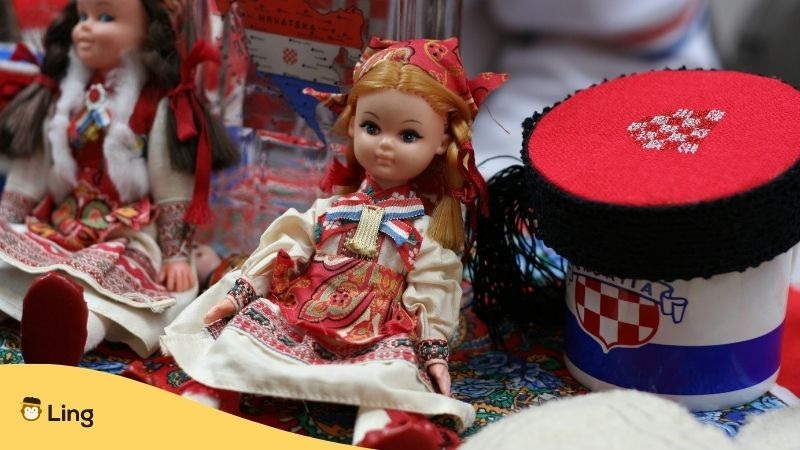 The Coast
A trip to the Adriatic coast is highly recommended for anyone wishing to fully appreciate the culture of Croatia.
Dubrovnik
Probably the most popular destination for tourists visiting Croatia, Dubrovnik is an almost perfectly preserved old town. The town was recently made famous as the setting for King's Landing in the epic television series Game of Thrones.
Istria
Celebrated for its Roman ruins, Istria is situated on a peninsula to the west of the country. Pula is the largest town in the region and home to many of the ancient Roman remains. The medieval towns of Motovun and Grožnjan are recommended for foodies as they are famous for their delicious pasta and truffle dishes.
The Islands
With more than 1,000 islands to choose from, there is something for everyone. Among the most visited are Mljet and Šolta for those seeking out a bit of peace, and Hvar and Pag for those looking for something a bit more lively. Most are easy to get to by ferry.
Dalmatia
This eastern coastal region is home to the cities of Šibenik, Split, and Dubrovnik. The cities are well-known for stunning architecture and culture. Those wishing to avoid the hustle and bustle can take a trip out to the countryside and visit some of the region's smaller villages.
Food and Drink
No trip to Croatia can be called complete without sampling the local cuisine. Each region boasts its specialties. A couple of dishes worth a special mention are štrukli, a cheese-filled baked dough, mlinci, a side dish made from cooked dough, and Zagrebački odrezak, a delicious fried chicken dish stuffed with ham and cheese. As previously mentioned, Istria is celebrated for its truffle and pasta dishes, while fans of seafood should head to the coast. Scattered across Croatia are vineyards and wineries many of which welcome visitors and invite them to experience a selection of wine. Craft beers are also becoming an increasingly popular beverage.
Getting There And Away
By Air
Most of us are likely to begin a cultural trip to Croatia by landing in the country's capital city of Zagreb. The airport is well-connected to most of the other major hubs in Europe and around the world including the US, Canada, and the Middle East. During high season there are also several flights to Dubrovnik, Split, Zadar, Rijeka, and Pula.
By Car
Traveling to Croatia from other European countries is a breeze. The roads are excellent, and having a car makes day trips to cultural spots easy. Hiring a car after you arrive is also easy to do.
Public Transport
Getting around Croatia by public transport is an excellent way to take the stress out of your Croatia culture trip. The country is well served by trains, trams, buses, and ferries.
When Is The Best Time To Visit?
July & August – This is Croatia's high season. The major tourist centers including Dubrovnik, Split, the Lakes, and the Islands can become very busy. Those looking for a more peaceful holiday may want to get out to the quieter towns and villages
May-June & September-October – A perfect time to take a trip to Croatia as the weather is still great, but the most popular parts of the country are less busy than during the high season.
December – Why not visit Croatia for a Christmas break? Zagreb is particularly beautiful at this time of year.
Essential Phrases For A Croatia Culture Trip
Are your bags packed? Heading for the airport? Wait just a moment! Why don't practice a few useful words for your trip before you travel to Croatia? Use this table as a cheat sheet and come back to it as many times as you need during your journey!
| | | |
| --- | --- | --- |
| English | Croatian | Pronunciation |
| Good morning | Dobro jutro | [Speechword voice="Croatian Male" isinline]Dobro jutro[/Speechword] |
| Good afternoon | Dobar dan | [Speechword voice="Croatian Male" isinline]Dobar dan[/Speechword] |
| Good evening | Dobra večer | [Speechword voice="Croatian Male" isinline]Dobra večer[/Speechword] |
| How are you? | Kako ste? | [Speechword voice="Croatian Male" isinline]Kako ste?[/Speechword] |
| I'm fine | Ja sam dobro | [Speechword voice="Croatian Male" isinline]Ja sam dobro[/Speechword] |
| What is your name? | Kako se zoveš? | [Speechword voice="Croatian Male" isinline]Kako se zoveš?[/Speechword] |
| Nice to meet you | Drago mi je | [Speechword voice="Croatian Male" isinline]Drago mi je[/Speechword] |
| Can you? | Možete li? | [Speechword voice="Croatian Male" isinline]Možete li?[/Speechword] |
| I am not interested | Nisam zainteresiran | [Speechword voice="Croatian Male" isinline]Nisam zainteresiran[/Speechword] |
| Can I see the menu? | Mogu li dobiti jelovnik? | [Speechword voice="Croatian Male" isinline]Mogu li dobiti jelovnik?[/Speechword] |
| How much does it cost? | Koliko košta ovo? | [Speechword voice="Croatian Male" isinline]Koliko košta ovo?[/Speechword] |
| Can I pay by card? | Primate li kreditne kartice? | [Speechword voice="Croatian Male" isinline]Primate li kreditne kartice?[/Speechword] |
Learn More Croatian With The Ling App
If you are tempted by a Croatia culture trip, why not bone up on a few Croatian words and phrases? By downloading the Ling app to your phone you will have a range of language-learning lessons at your fingertips as well as games and quizzes to make your learning experience more exciting. The Ling App is available at Google Play and App Store now.