Are you desperate to know what the best apps for learning Albanian are? Look no further. We might be slightly biased because we think Ling is the best app. However, we'll aim to offer you an objective analysis of what all your options are.
Learning Albanian may be enjoyable for those with travel plans to the country or those wishing to broaden their language horizons. Nowadays, thanks to the growth of mobile devices and applications, learning a new language can be a fun and productive experience.
In this article, we'll look at four of the most interesting and useful applications for picking up Albanian.
Why Should You Learn Albanian?
Learning Albanian exposes a diverse cultural landscape, facilitates making new friends, and enriches vacations abroad. This language bridges the gap between Albanian speakers and others because of its distinctive linguistic structure and history. It's one of the continent's oldest tongues.
Therefore, recognizing the value of learning Albanian shows an appreciation for linguistic variety. As I said, Albanian is a language with deep historical roots, and studying it helps to keep it alive and well. In under a hundred words, learning Albanian is revealed to deepen one's knowledge, connections, and intellectual growth while welcoming a rich cultural tapestry.
Our Top Picks for Apps to Learn Albanian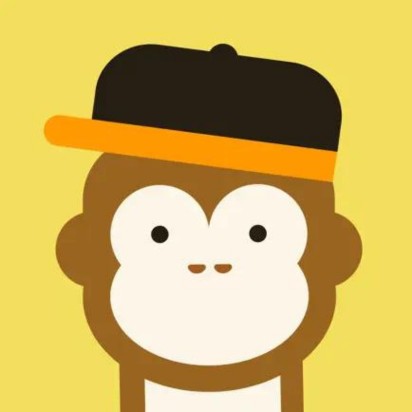 200+ lessons per language
Practice your Albanian with entertaining mini-games
All-Albanian-Speaker Audio Recording
Use flashcards to study
Focuses on context of a conversation
Built-in player for audio lessons
Connect With Private Tutors
Use a customizable private tutoring
Learn from certified teachers
Budget lessons and time-friendly
Best Apps For Learning Albanian
1. Ling
One of the easiest methods for Albanian beginners to get introduced to a language is using Ling. In addition to learning words and phrases, it also has engaging mini-games and quizzes!
The Ling app's interactive courses, gamified approach, and user-friendly layout make it a top pick among language learning apps, regardless of how seriously you want to study a new language. If you're looking for a travel buddy to learn a new language, the Ling app can be just what you need.
Pros
Ling offers 200 Albanian lessons on 50 topics, covering all required conversational topics.
Mini-games, puzzles, and fill-in-the-blank quizzes are all great ways to practice your Albanian.
All-Albanian-Speaker Audio Recording.
Vocabulary levels include basic, intermediate, and advanced.
Phrases and grammatical structures are divided into three levels: beginner, intermediate, and advanced.
The lessons were created in consultation with native speakers.
The intelligent chatbot assists you in practicing real-life conversations before speaking with locals.
A user-friendly design that is simple to use and will help you become more engaged in your language studies.
Cons
The number of available lessons is limited in the free version.
There is a basic grammar lesson. However, the app does not provide more advanced grammar lessons.
Pricing
Monthly:$14.99
6 Months:$39.99
Yearly:$79.99 (7-day free trial available)
Lifetime: $149.99
2. Pimsleur
Probably the most famous app on this list for learning a new language is Pimsleur. It has a creative course that uses audio lessons to teach learners a new language. The course's focus on pronunciation and real-world conversational skills is remarkable! It works well for auditory learners, but not everyone likes to learn in that way.
Pros
The 7-day free trial is a great way to see if you like the program.
The moderator guides you a lot at first and then gradually disappears as you get more proficient. Most people see this as a pro, but it could be viewed as a con if you don't like an initial hand-holding approach.
Interactive learning techniques, such as a spaced repetition system for vocabulary. However, this is a feature now utilized by most language-learning apps. That being said, the presentation of real-life exchanges of vocabulary is a good feature.
The user interface is really pretty!
Cons
Pimsleur is super expensive even compared to the likes of Rosetta Stone, which is about £3 cheaper. It's almost 4x the price of Ling!
I would expect some kind of voice recognition technology for the price, so the app can tell by your speech pattern if you're pronouncing words correctly.
The lessons are all audio-based, so they are not ideal for visual learners.
There isn't much writing and grammar practice for those of you who like that kind of thing.
Pricing
1 level: $41.95
3. uTalk
uTalk is a relative newcomer to the market. It was started by two English friends who wanted to learn French and realized books just weren't up to it. The company is based in London, and its biggest selling point is the 140+ languages it offers. No course offers so many other languages to language learners.
If you're just starting off with the Albanian language and want to pick up some helpful phrases, uTalk is a great resource. It's a huge lexical range. While it may help intermediate learners improve their vocabulary and pronunciation, it does not provide intensive language training or grammatical explanations.
Pros
A Good user interface with clear directions once you're in the app.
Not only a wide range of languages but also a wide range of topics.
Cons
The app claims to have phrase practice; however, it's basically just vocabulary practice with individual words.
There is not much, if any, grammar practice. Personally, I'm not too fond of grammar practice, but I think a little is important.
No writing practice. This isn't such a big deal in Albanian because it's based on the Latin writing script. However, it is a massive problem if you want to learn something like Mandarin.
The app speed is painfully slow and will frustrate even the most patient of learners. It can take 10 minutes to download 1 course.
If you go for the option of uTalk coins, it is super expensive if you want to learn more than 1 course.
Once you sign up for the platform, you receive a lot of spam mail.
Pricing
1 month: $11.99
6 month: $59.99
12 months: $99.99 / year
4. iTalki
The iTalki app and website allow language students to connect with private tutors for one-on-one lessons. I can say it's the best place to find a tutor for the Albanian language you're studying. Additionally, it's super flexible and reasonable too! With iTalki, language lessons are done online, using platforms like Skype or Zoom. Because of its focus on personalized, one-on-one instruction, iTalki is a great resource for anybody looking to enhance their language skills in real-time.
Budget-friendly choices exist because certified teachers and volunteer tutors are available. However, the quality of lessons varies from teacher to teacher. During lessons, learners can easily communicate with one another using the built-in video chat and messaging tools, and outside of class, they may use the notebook function to help them learn the language. Even though the app promotes verbal and auditory communication, combining the lessons with more organized learning materials and practice would be better.
Pros
High-quality one-on-one tutoring and conversation exercises.
Join the free iTalki community to get your questions answered.
Take lessons at your own speed.
You can choose a time that works for you.
In order to help new learners discover the best teacher for them, the app offers them 3 free trial lessons.
Cons
Finding an available time slot may take some time.
It may take some time to discover an ideal teacher on iTalki, as the quality of teachers is somewhat variable.
Lack of lessons with better-structured study resources.
Pricing
Starting price: $5.95/30min
Prices vary according to each tutor
5. Learn Albanian-50 Languages
50 Languages is considered to be one of the best free language apps available. It offers high-quality materials for reading, writing, and listening practice. The app is available for both Android and iOS devices, and users can also access its content through the website. This platform dives a bit deeper into grammar lessons and also provides conjugations and pronunciation guides that truly help with speaking and listening.
Pros
100 free lessons from the 50LANGUAGES Albanian curriculum.
Downloadable audio lessons.
Beginner friendly.
Cons
The interface is not as engaging as other apps.
Might not be suited for learners who prefer gamified learning.
Pricing
Free version
Silver Plan: 1 month: $3 – 6 months: $6 – 1 year: $8
Gold Plan: 1 month: $5 – 6 months: $8 – 1 year: $12
In-App Purchases: Ad removal $2.99 – All Languages Package $9.99 – One Language Package$2.99
*The prices might vary based on location and offers.
6. LingoHut
LingoHut is an online platform that helps people overcome language barriers. It offers a welcoming and inclusive space for learners from diverse backgrounds. LingoHut's Albanian Course offers an easy yet effective entry into the Albanian language. It focuses on establishing a cle­ar connection between vocabulary and pronunciation in order to provide learners with the skills to develop a fluid conversation. LingoHut's Albanian Course­ has 125 lessons, and it's totally free, making it available for everyone interested in learning about Albanian culture.
Pros
User-friendly interface
Vocabulary and pronunciation exercises
Comprehensive lessons
Cons
Might not be suited for advanced learners.
The interface is not very interactive.
Pricing
Free
Some Facts About The Albanian Language
Let's look at some facts about the Albanian language so you'll be more interested in studying it.
Where Is Albanian Spoken?
Albanian is an Indo-European language spoken in the nation of Albania and in ethnic communities in other areas of the Balkans. In total, Albania has approximately 7.5 million speakers.
Albanians call their language Shqipëri, which linguistic historians think means 'pronounce intelligibly.'
There are two dominant dialects, Gheg and Tosk (Tosk is prevalent in the South and Gheg in the North). Official Albanian in the Roman script wasn't standardized until 1909.
It has been said that learning Albanian is challenging since the language is so unique. To study Albanian, you'll need to overcome some challenges that make it hard for native English speakers to pick up. Albanian is one of a kind because it incorporates words and grammar from other languages that no longer exist, including Greek, Latin, and the now-extinct Indo-European tongues of Dacian, Thracian, and Illyrian. However, with effort, anyone can master it!
Some Basic Information About Albania
Albania is located in Southeast Europe. Interestingly, it's hemmed in by 3 different seas, the Adriatic, the Ionian, and the Mediterranean. Its land borders are with Montenegro, Kosovo, North Macedonia, and Greece. Its capital is Tirana.
Albania has a fascinating history. Many of the world's greatest civilizations have heavily influenced it, including the Illyrians, Greeks, Ottomans, and Romans. For the latter part of the 20th century, it was under the rule of a communist dictatorship; however, the 21st century has seen capitalist reforms. In 2014 Albanians even joined the European Union!
Note: We hear from many Albanian learners that the main reason they want to learn the language is that they're taking a short holiday to Albania. This doesn't surprise us. Albania has seen a 700% rise in tourism numbers over recent years.

The reasons for this are twofold. The capital is becoming a great place to visit for a staycation. It's cheap, fun, and there's plenty to do. Secondly, the Albanian coast is known as the Albanian Riviera for its comparison to the south coast of France.
Is It Difficult To Learn Albanian?
However, with effort, anyone can master it! You just need 44 weeks, or at least 1100 hours, to master Albanian and start communicating like a native. So, you should prepare a few things about the complexity of the Albanian language.
Which Of The Best Apps For Learning Albanian Will You Pick?
We're not saying this because we're biased, but we firmly believe Ling is the best language-learning app for learning Albanian. The two previously mentioned definitely have some merits; however, their downsides are too big compared to Ling.
To put it simply, Pimsleur is just too expensive for what you get. uTalk is probably also too expensive. However, its biggest drawback is undeniably its functionality. If they want to stick around in the market, they need to make massive improvements in the speed of their apps.
Learn Albanian With Ling Now!
The Ling app distinguishes out among the many language-learning applications available today because of its comprehensive approach, engaging content, and customized learning paths. The Ling app is a helpful resource for learners of all levels since it focuses on improving proficiency in four essential areas: speaking, listening, reading, and writing!
It's a more well-rounded app than the two and ticks all the boxes. Especially because it makes the learning process fun. As I said, Ling has speaking, listening, reading, and writing practice. There is also grammar practice!
If you enjoyed this article, why not check out our Albanian blog, which is updated twice a week? On there, you'll find everything from relationship vocabulary in Albanian to color names.
Download Ling now from the App Store or Play Store, and start speaking Albanian in no time!
Updated content by Mei