Many people argue that Korean pop groups spend a lot on their marketing and have a high budget, which makes them successful. But here's the thing: several K-pop groups from small companies also left their mark even without much marketing. Let's walk you through some groups that rose from the dust.
K-Pop Groups From Small Companies
K-pop has seen ups and downs in each k-pop boy and girl group. Many K-pop groups belonged to big influential companies, while some had to pave their way up to the top. Now the smaller entertainment agencies that were once little hold both physical and online concerts. Their songs are becoming anthems and a source of music for the upcoming generation in South Korea and the entire world.
LOONA
In K-Pop, LOONA is a highly unique group and one of the best girl groups. Even before their premiere, the girls attracted a large amount of attention despite not coming from a big firm because of the significant investments made by their management firm. The members of LOONA are very creative and have excellent aesthetics, and the group's idea is also praised for its originality. LOONA made an impression with their capacity to sell physical albums as well, as they soon surpassed more than 1 million pre-orders.
ATEEZ
Although ATEEZ did not originate from a large corporation, none of the members had achieved fame via reality television before their debut. Their accomplishments were commendable, particularly in the global music industry, as it became a successful group from a humble beginning. Furthermore, ATEEZ is referred to be "the idol of idols" as they consistently get praise and affection from other groups, particularly rookie groups. Only ATEEZ could organize a global tour and sell every ticket in minutes.
Although ATEEZ doesn't have much of a following in Korea, the group has a solid following on the worldwide music scene. The "miraculous" growth pace of ATEEZ has led some fans to predict that they would soon overtake other K-Pop leaders.
Jellyfish Entertainment
Hwang Se-jun, a producer and songwriter, founded Jellyfish Entertainment, a K-pop entertainment business, in 2007. The well-known boy group VIXX was formed due to a reality program MyDOL. It is predicted that VIXX will have a tremendous 2023, and they could finish competing for the title of top K-pop boy group and may rank in the list of the most excellent K-pop entertainment firms.
SF9
SF9 has just recently—in January 2020—won their first music event after having been on the scene for four years. Before then, the lads formed a small company and heavily marketed themselves. SF9 is still regarded as a new-generation group and is experiencing outstanding development.
Before the release of their Korean studio album, First Collection, on January 7 with the lead song "Good Guy," they had a long way with very modest early success. They smashed several sales, chart, and music video records during their return, making it their most successful.
They achieved this by selling more than 100,000 copies of their album, having all their songs chart on the Melon Real Time Chart, and having their music video viewed more than 40 million times. The day was significant for SF9 and FANTASY since they also achieved their first music show victory on M Countdown and Music Bank. The group boasts incredible singers, dancers, visuals, and outstanding actors.
Infinite
Infinite was from a small company called Woollim Entertainment. The group could only utilize one practice space. Having just one practice place doesn't sound like an ideal situation, yet INFINITE persisted in their efforts. With "Be Mine," INFINITE had a hit due to their precise dance and piercing moves. Due to INFINITE's popularity, Woollim Entertainment introduced other idol groups, including Lovelyz and Golden Child.
Did you know, through SM C&C, Woollim Entertainment and SM Entertainment partnered in 2013? But, the two businesses formally split three years later, which can't be considered a great success. The two Kpop Entertainment businesses decided to part ways, and Woollim Entertainment is now operating independently.
All of the musicians affiliated with Woollim Entertainment came together for a brand-new collaboration dubbed "With Woolim." They united voices to honor their worldwide supporters and performed "Relay."
FAQ's
What are the big three companies in K-pop?
The "Big 3" K-pop entertainment companies—SM Entertainment, YG Entertainment, and JYP Entertainment—have controlled the market for K-pop entertainment for the last 20 years.
What was the shortest-lasting K-pop group?
Solia, a K-pop female trio, debuted on Aug. 17 with the song Dream. After just five days of existence, the five-person band may have had the shortest career.
Which K-pop group is No. 1 in the world?
BTS is undoubtedly the most well-known K-pop group worldwide. They broke the world record for the most views for a YouTube premiere, made history as the first musicians in iTunes records to have eight songs reach the top position in 100 different countries, and dominated a U.S. stadium tour.
Wrapping Up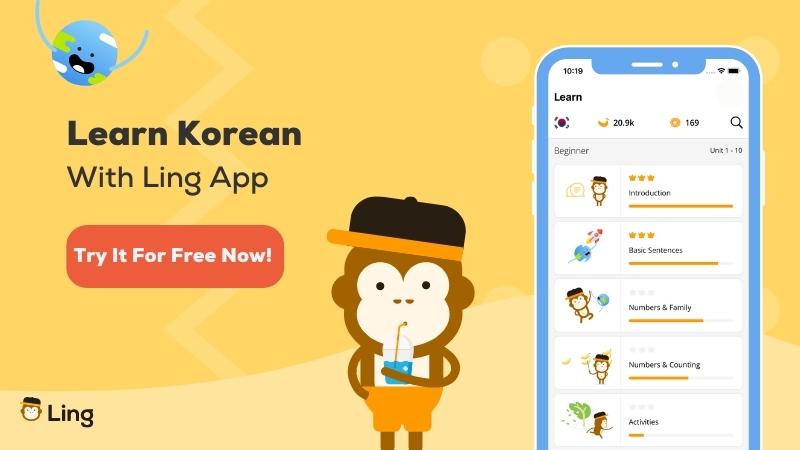 You must be glad to know about your favorite groups that were from small companies. You might not have heard about most as we chose not to talk about mainstream K-pop bands. As you know, we always try to bring you information from different perspectives. And the same can be said when it comes to our language-learning courses!
Unlike the common flashcards, we at Ling gamified everything to ensure that all learners will get to master their chosen languages. From learning through chatbots and quizzes, we provide all unique ways for you. Just spending 15 minutes per day on our app can help you get ahead of your target and achieve bigger. So, install the Ling app from Appstore or Google Play, and start learning Korean!